In good and bad times, the most successful companies are those which keep and eye on costs and cashflow management from day one. Here are some ideas to increase the efficiency of your business.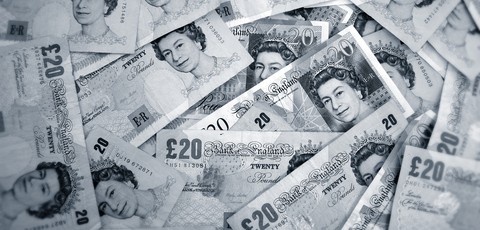 Money Saving Tips
Consider opening a dedicated business deposit bank account for your tax liabilities. Although interest rates are suppressed, you may still achieve a rate of 2 or 3%, compared to zero in almost all business current accounts.
Most business could save a fortune by examining how much they pay their suppliers, including utility and phone companies. You can compare the cost of everything from business broadband and phone packages, to business bank accounts online at sites like uSwitch and MoneyFacts.
Keep on to of your cashflow. Running out of money is the single biggest reason why businesses go under. Put in place an effective invoice chasing system, and even consider using an invoice financing company to free up the value of your invoices before they are paid. Give a discount for prompt payment, and remember that you have a right to charge interest of late payments.
Don't miss your tax or statutory deadlines (e.g. Annual Returns, Company Accounts, VAT returns, self assessment), as you will have to pay penalties which can be substantial depending on the amounts and lateness involved.
Consider outsourcing some of your work, especially web and computer-related tasks. There is now a worldwide marketplace for IT skills, with millions of freelancers who can do anything from data entry to website design and web marketing for very competitive fees. Some of the leading sites include oDesk, Elance and FreelanceUK.. Of course, you need to ensure that you're paying for a quality product first, even if the hourly rates are low.
You can make your small limited company look big without breaking the bank. Set up a company website for a few hundred pounds, and consider using a mail forwarding or call answering service for that professional touch. You can also get impressive business cards made at places like Moo.com (our personal choice at Company Bug).
Cloud computing has opened up a whole range of useful, cost-effective, software applications. Some of the best include FreeAgent (complete online accounting for around £25/m per company), and Zoho (customer relationship management). Google Apps provides a wide range of useful software, including email, document and calendar management.
Why not try our tax saving tips for limited company owners for more ways to save money.