Remote working is still seen by many as some kind of idealistic dream that would be riddled with problems when it came down to the practical implementation. However, that view is slowly changing and new legislation is likely to make remote working a reality for many of the UK's businesses.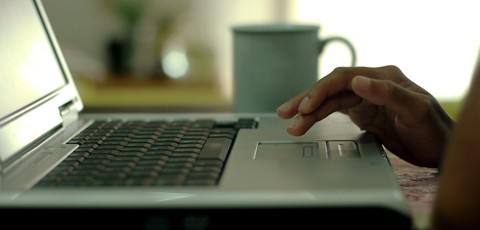 Remote working really could be the key to a happy, productive workforce if handled correctly, but here are our top five mistakes that companies must avoid when managing a workforce working remotely:
1. Poor leadership
It is the leader of the business' responsibility to implement and manage any changes on an organisational level. It isn't always the easiest thing for team members to understand, so you should make sure everyone knows exactly what any new policies mean for them, and the clear ground rules everyone should adhere to.
2. Failing to trust
Lack of trust often drives a wedge between employers and employees. Rather than feeling like you need to keep an eye on employees at all times, manage your team by their outputs and contribution to the wider company objectives. Many people choose to take themselves away from the distractions of the physical office to focus on the tasks they need to do, so trust them to do so effectively.
3. Allowing remote workers to feel remote
Working remotely can feel quite lonely, so it is important to set up the infrastructure to make everyone feel connected with colleagues and the wider company. Providing your team with reliable technology and software that allows them to collaborate, contribute to projects, share files and documents and generally feel like an important part of the bigger picture is crucial for success.
4. Over-reliance on email
Many people feel like they spend most of their day battling with an overflowing email inbox and this is a major distraction from the stuff that really matters. Email was never designed for as a collaboration tool, and there are many more suitable platforms available that help you follow important discussions in real time and complete tasks efficiently without outside noise and distractions.
5. Forgetting importance of face-to-face time
Once you have developed a strong culture of remote working, it can be easy to forget the value of face-to-face time. While collaboration software and video conferencing technology have helped, it is important to remember that, by human nature, occasional physical meetings do bring everyone together as a team. The key to remote working is giving people flexibility to work in a way that is most beneficial to their own productivity and happiness, and usually that involves a combination of both face-to-face interaction and online collaboration.
Further Information
Bostjan Bregar is the co-founder and CEO of The 4th Office, a structured cloud workspace that enables teams to collaborate remotely. For further information or a free trial for your business go to www.4thoffice.com