Suzy Pelta is the latest entrepreneur to feature in one of our success stories. Suzy from SuzyPeltaBakes is a business woman, a recipe book writer and demo chef. After winning Lorraine's Cake Club, Suzy transformed her life and took advantage of opportunities that came her way. She discusses juggling being a parent and being a business owner as well as the importance of social media.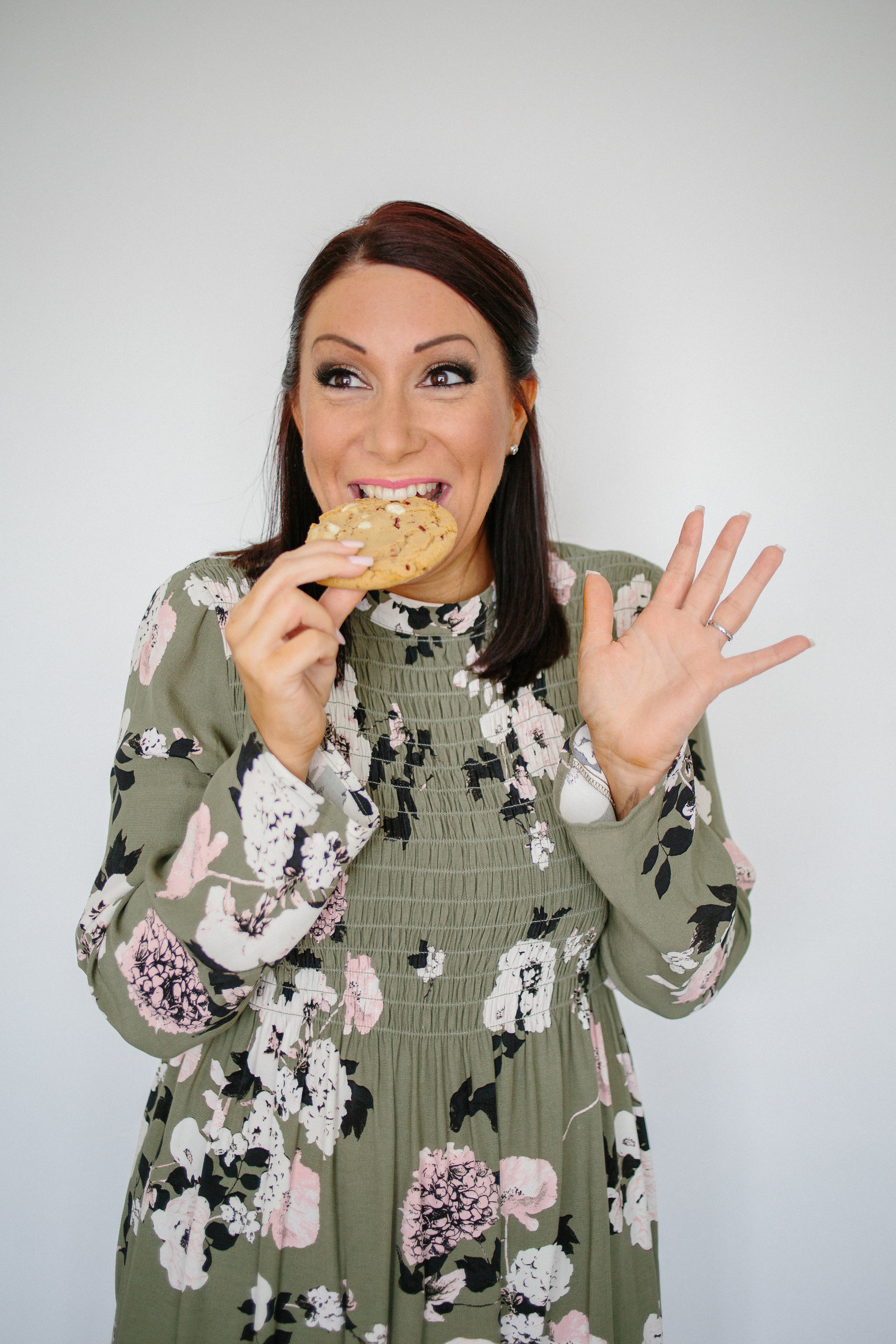 How did winning Lorraine's Cake Club change your life?
Before entering the competition I was at a real cross-roads in my life. My twin girls were about to start full time nursery and for the first time in 6 years I was going to have a huge chunk of the day to myself. The problem was, I wasn't sure how to fill it! I knew I wanted to work and I knew I loved baking, but I wasn't sure how to make that a reality. Winning Lorraine's Cake Club opened the door to the baking world and gave me opportunities that I could only dream about.
When did you get the idea of creating your own recipe book?
Writing a recipe book was my dream as soon as I won the show. I realised I had lots of recipes to share and winning the show gave me the confidence that my recipes were good enough! I started by launching a blog to share my recipes, then I was approached by a company to launch my own range of baking kits and then I set about putting a book together. It was important to me that any book I wrote stayed true to my style of baking, which is easy, fun baking. Fortunately my publisher loved that idea too.
What made you decide on becoming a demo chef and how did you get started?
Many many years ago I trained as an actress and so I have always loved being on stage and performing. Being a demo chef perfectly combines my love of putting on a show and baking. I like to put lots of energy into my demos, and love interacting with the audience. Since I won the Lorraine Show, I have been very lucky that various food festivals have invited me along to share my recipes. And I keep being invited back, which is brilliant!
Can you briefly describe the development process of creating your recipe book?
I began by creating a book treatment – which is like a scaled down version of the book. This was sent to various publishers by my agent. When I had an offer that we were all happy with, I was given a deadline for the first half of the book.
I then began baking and with every recipe I had a clear picture in my head of what they should look like before I even started making them. Some recipes worked first time and others took a lot longer. In fact one recipe took 14 batches until I was happy with it. But I would never give up until I got there.
Once I had submitted the first half, the recipes were photographed and I got to work on the second half of the book.
Once I had completed the second half of the book, the recipes were photographed and I was sent the pages to edit. When all that was done, it was approximately 6 months until the book was published. In fact, from book deal to book being published was just under a year. This is not a process that can or should be rushed.
What were some of the challenges you faced as a business owner?
I am a mum first and foremost and so my day revolves around taking the kids to school and then the after-school activities that they need taking to and from. Therefore, work can only happen in the middle of the day, or the evenings and weekends. Sometimes I will send a huge chunk of emails, but will only get responses (that need urgent replies) whilst my children need dinner/bathtime/taking somewhere. Thank goodness for smartphones and understanding children is what I say!
I also have an agent who deals with all of my demoing and book related work, but otherwise all of my social media, website work, blogging etc is done by me and they are a lot of balls to juggle at the same time and keep in the air.
How has social media played a role in running your business?
Social media has been vital to me. I think social media gets such a bad press – and often quite rightly, and as a mum I am very conscious that it is my responsibility to teach my children to use it properly. But used in the right way it is the greatest marketing tool that any business owner can have. It essentially costs nothing and yet the potential customer reach is massive. I have had so many opportunities due to social media.
What has being an entrepreneur taught you?
Network. Networking is so important. And now with social media, you can keep in touch with people you meet – especially through Twitter. Twitter has a very supportive baking community and I am very lucky to be a part of it.
Linked to that, use social media. Don't be afraid to advertise. Celebrate your achievements.
And take the good with the not so good. I often say I wish I had a crystal ball. Some weeks or months will be busy and positive and exciting and others won't. That is the nature of business.
You were in a unique position when you won the Cake Club, if you hadn't won the show would you still be interested in running a business?
Most definitely yes. I have always had an entrepreneurial spirit and I would have found a way to make my dreams a reality.
What advice would you give someone who is thinking about starting their own baking based business?
Get my lovely friend Britt Whyatt of the 'She Who Bakes blog's' book – Cakes, Bakes and Business: The Practical Guide to Starting Your Home Baking Enterprise
Get on social media – create a Facebook page to advertise what you are up to. Join the Twitter baking community and post pictures of your bakes on Instagram.
And most importantly you have to enjoy what you do and believe in yourself.
You can find Suzy on Facebook, Twitter, and Instagram.
More success stories here.