This success story features Will Adoasi, the founder of Vitae London. He talking about getting funding from Virgin, running an ethical brand and using social media to create brand awareness and reach potential customers.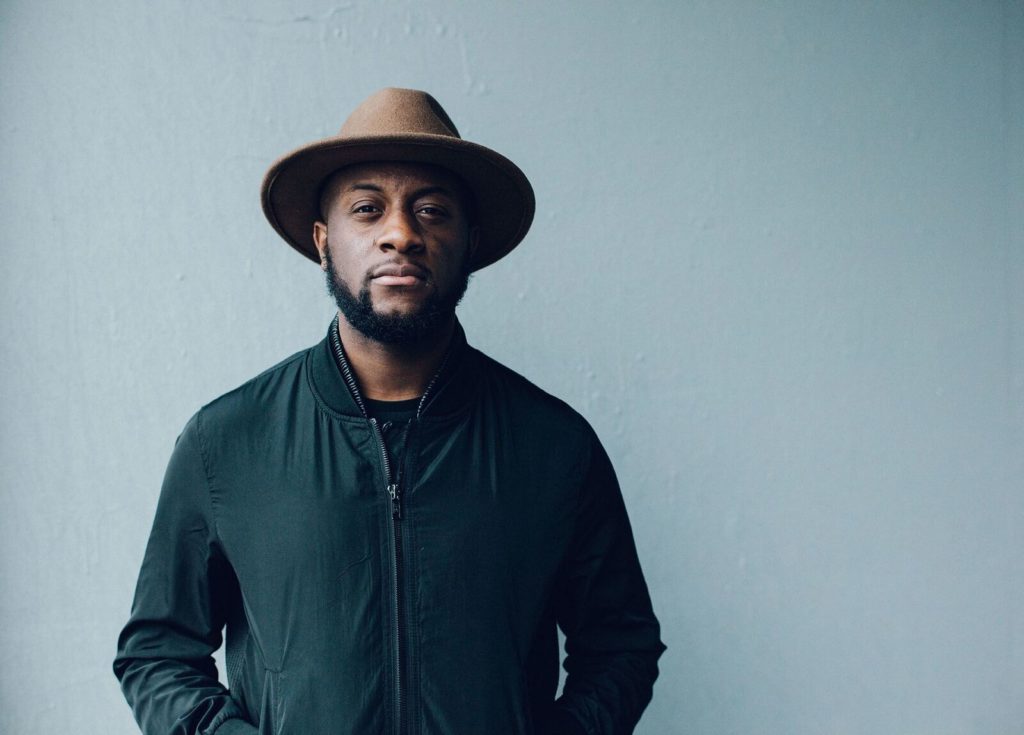 Can you briefly explain your business journey, from the initial idea to actually starting up?
I believe that education is a fundamental right and felt very passionately about finding a way to incorporate my love for fashion with my love for education. I was determined to be a part of the process that evens out the uneven playing field. Growing up I heard stories from my father about the challenges he faced getting a basic education, and it left me feeling like something had to be done to change this. My wife Claudia reignited that spark in me after a trip she took to Port Elizabeth, South Africa. She spent time with a non-profit organisation called House of Wells. She was so inspired by the impact they were making through empowering young children to realise their potential that she wanted to make a long-lasting and sustainable contribution. Creating Vitae meant that I had found a way to incorporate my passion for fashion, jewellery and education which felt incredible.
How did you manage to get one of the best-known entrepreneurs to back you (Richard Branson)?
We applied for the virgin start-up Loan which is a funding programme for the new generation of entrepreneurs to help them grow their businesses. We were so blessed to receive 25K in funding a mentor and lots of other perks which really propelled us. I was lucky enough to join Sir Richard Branson on a panel where I took the opportunity to give him a watch! He has been a great supporter throughout the building of Vitae London and we are grateful for the opportunities that have been presented to us through Virgin!
What role has social media played to get the word out there about your business?
Social media has helped us create such a good relationship between our customers and those who want to be a part of the Vitae Family. It makes it so easy to connect with the whole world and for others to share our company to their friends and family. Thanks to social media our Vitae family is now worldwide, and we've sold in over 30 countries. We have also managed to raise over 100k with seeders and gave our customers the opportunity to become shareholders all via Social media. We are going to continue to grow our social media presence and build our family through the likes of Instagram and Twitter.
What goes into having an ethical business brand?
I think it's so important to always remember why we do what we do. As the company continues to grow we remain passionate about changing lives and providing sustainable ways of supporting those who need us. As a company, we pride ourselves on being that fashion brand that is changing lives. It's crucial to make sure that the people we partner with influences and charities alike have a heart for the same thing we do, so we can all continue to make an impact together.
What other businesses do you think are doing a good job of being ethical?
There are lots of companies that have a strong ethos and ethical cores, but a few of the ones that we have had the privilege of knowing are Summo Snacks, GiveMeTap, Dapaah Chocolates and Kaleidoscope Beauty. All of these companies are actively making a difference throughout Sub Saharan Africa through, providing jobs, clean water, food for orphans and so much more.
How did you go about securing funding initially when starting your business?
I luckily have a very trusting wife who allowed me to use the money that we have saved up for our mortgage for the initial starting of Vitae London and then we got the Virgin StartUp Funding which then allowed us to build the business even quicker than we had ever imagined.
What are some of the lessons you have learnt on your business journey?
It's always important to remember that nobody owes you anything, you should always be grateful for the opportunities that come your way and approach everything with humility. Treat everyone with the utmost respect and always have a bigger goal at the forefront of your mind.
What do you think are some of the biggest business challenges you have faced?
I think the biggest challenge I have had is time management. It can sometimes get really difficult balancing my work with my family life. I love my daughter and don't want to miss anything important in these early years of her life.
What are your goals and future plans for your business?
We plan on releasing more innovative products to have a larger impact across Sub Saharan Africa. The goal for the future is to change as many lives as we possibly can, and there are always lives that need changing!
More on success stories and running a luxury business/brand.