As someone who is looking to start a business, you're going to need a suitable structure to get your business off the ground.
The private limited company is the most popular company structure in the UK and is ideal for business owners who want to protect their personal finances and make a professional impression.
This structure comes with several benefits, including:
● Limited liability – The owners of the company (shareholders) are only financially liable for the nominal value of shares that they hold in the company. Essentially, this means if the company were to encounter financial difficulties, its shareholder's assets are protected.
● Esteemed structure – The limited company business model is globally recognised and provides a business with the perfect platform to make an immediate impact. Some businesses will refuse to work with any other structure.
● Low startup and running costs – A limited company can be formed with 1st Formations from as little as £12.99, with the ongoing annual filing obligation of the confirmation statement costing just £44.99 per year.
● Name protection – When you form a limited company, your chosen company name becomes legally protected. No one else can form a limited company with the same name, or even use a similar name.
● Tax efficiency – Whilst it does depend on circumstance, the limited company model is consistently the most tax efficient business structure in the UK.
Form your limited company with 1st Formations
With more than 1 million companies formed, 1st Formations are the UK's most trusted company formation agent.
● 100% online company formation process
● Authorised Companies House formation agents
● Companies typically formed in 3-6 working hours
● UK customer support team ready to deal with any questions (via telephone, live chat or email)
● Company formation packages designed to support all needs, including non-UK residents package
● Different structures available; companies limited by shares, limited by guarantee, limited liability partnerships and public limited companies.
● Associated services include registered office address, business address, confirmation statements, dormant company accounts, full company secretary and more.
● Choose your business bank account provider during the company formation process
Browse the company formation packages now.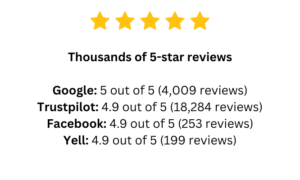 Some useful videos
1st Formations have created a range of videos to help explain the limited company structure. Here's a selection that you may find helpful:
How to form a UK limited company
What does it mean to be a limited company?
Limited company or sole trader? We help you decide.
15 reasons why company formations are rejected
What you'll need when forming a company with 1st Formations
A private company limited by shares can be formed with just one person or multiple people. It's up to you. Here's the information you'll need on hand when forming your company.
Unique company name – The name search tool will let you know immediately if your name is available.
Registered office address – It's not a problem if you don't want to use your personal address as a number of the company formation packages come with the facility to use 1st Formations' address.
Officer and shareholder information – For each director, secretary and shareholder that you want to add, you'll need their name, residential address, date of birth, occupation and nationality.
Everything else that's required to form a company is provided as part of the company formation process.
Company formation in 4 steps
Here's how easy it is to form your limited company…
1. Choose your company name
2. Pick your company formation package
3. Make payment
4. Provide your company details
Your application will then be sent to Companies House, the UK's registrar of companies, where it's generally processed within 3-6 working hours.
You'll receive an email with your key company information, including your company number, certificate of incorporation, share certificates, and memorandum and articles of association as soon as your company has been formed.