Simon Philips, author of an absorbing guide to professional networking, explains just how much a potential client can find out about you from your LinkedIn profile, and how you can use this to your advantage.

The Basics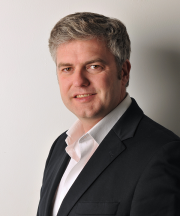 LinkedIn is, without doubt, THE online network for business. To keep this article focused, let's view your profile through the eyes of a member of the most prolific group on LinkedIn, the recruiters. Many recruiters spend a good percentage of their time rummaging around endless profiles, looking for the perfect candidates, but what are they looking for? The answer is, of course, "it depends" but here are just a three obvious things:
A comprehensive, professional, profile (complete with a good picture, an effective headline and description that probably helped them find you in the first place, a full list of qualifications and work experience.)
A sense of your credibility (reinforced by quality recommendations and Awards.)
Congruence (between what you suggest you have done / want to do next and the other aspects of your profile – particularly the Recommendations.)
Assuming you have the basics in place, what else can they find out about you?
Advanced Search
With a little bit more investigation, the wily recruiter can also make an assessment of your value in the networks. Just to the right of your Edit button on your profile you will see a downward facing "dropdown" arrow; under there is an option to view your Recent Activity. This captures what you have been doing over the past 15 days. So, if you have been supporting your network and demonstrating your expertise through LinkedIn Answers, it will be there for all to see.
Designing the visitor experience
LinkedIn is a business networking tool – designed to make life easier for you and everyone else that uses it. So, do everything you can to simplify and enhance the visitor experience. Have you got all the Basics in place? Hopefully, if your headline and basic profile have grabbed their attention, they may be inspired to stick around and search for more evidence of your brilliance. Videos, SlideShare presentations and articles you have posted, will all add to your credibility and attractiveness as a potential candidate. Don't worry about putting too much on your Profile, your visitors will vote with their mouse when they've had enough!
The key is to make your content engaging. This does not mean writing a modern masterpiece, but it does mean presenting information with the reader in mind. How has your work solved client problems? What do your current colleagues or previous clients think about you? Are your passions and key interests obvious? My favourite food in the world is rhubarb and it is right there in my Headline. Bert Verdonck (co-author of "How to REALLY use LinkedIn") shared with me that he receives gifts of chocolate all the time as a result of having "Happy Chocoholic" in his Headline, but no-one has sent me even a rhubarb and custard sweet! What I have had though are multiple comments and the opportunity to have very human conversations with people from all over the world.
Beware the over-engineered profile
I read one "LinkedIn Expert" encouraging her audience to reverse engineer their profiles to ensure they topped the LinkedIn search terms for which they wanted to be found. Essentially, the advice was to put in the search term and then study / copy the profiles (or at least sections of) the most popular results. However, remember the point on congruence above. This really is a basic. There's absolutely no point whatsoever claiming to be an aspiring CEO when your profile makes a great case for a Management Accountant. I found myself mentoring a client recently with the same problem (but for different reasons.) He wanted to move into a strategic role but his profile screamed "competent programme manager". What he needed to do was simply reframe his experience to demonstrate how his strategic thinking had resulted in better outcomes for his employers.
And finally…
The last point demonstrates how easy it is to do business with you. Spending some time thinking through how you want people to connect with you and specifying all options in your profile will mark you out as a true professional.
Further Information
Simon Phillips is the author of The Complete Guide to Professional Networking: The Secrets of online and offline success, published by Kogan Page. You can find it on Amazon here.