LinkedIn is easily the largest professional network in the world, with over 300m members. By summer 2014, over 16 million accounts had been registered in the UK alone. So, what are the benefits of using this social media platform for business owners?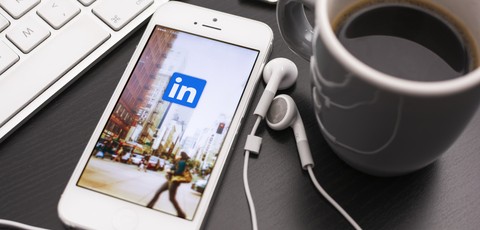 Here are some of the most frequently cited reasons why LinkedIn may benefit you and your business:
Networking
Clearly, the most powerful benefit of LinkedIn is that it can give you access to millions of potential contacts, as well as re-establishing ties with past clients, customers and colleagues. Once you start inviting people to join your network, you will receive suggestions for new connections based on your existing contacts list.
Time Saving
Unlike more traditional forms of networking, the web provides a very easy way to keep in touch, without even having to make a phone call or even send an email. This particular site is a dream for the many time-starved business owners out there.
Groups
By joining industry-specific groups, you can find out the latest news in your specialist areas of interest. You can easily start your own business / industry group in a matter of minutes should you have no joy with the existing ones.
Online Profile
The main function of LinkedIn is to enable users to build up their own online profiles, highlighting areas of expertise, and career highlights. For professional consultants and interim managers, this is a particularly useful function, especially as the recruitment industry is rapidly losing interest in the traditional CV.
Promotion
Of course, all social media platforms are in the business of promotion in some way or another. LinkedIn allows you to promote your business website URLs, Twitter accounts, and blogs. If you create a dedicated page for your business, you can highlight new products and services, and update your profile with news updates.
Become an expert
You can answer questions and contribute to discussions to demonstrate your knowledge of a subject, and become an 'industry expert' – and your online reputation could reap the rewards.
Online Research
Given the sheer size of LinkedIn's UK user base, the site is a good source for industry news and updates. You can see what your competitors are up to (both individuals and businesses).
Recommendations
You will notice that many LinkedIn users have 'recommendations' from other users. Predictably, many of these involve mutual 'backslapping', but a few sincere words from impressed clients may add some meat to your online resume. Your contacts can also endorse your 'skills and expertise', which also adds weight to your LinkedIn entry, so make sure you list your key skills within your online profile.
Keep up-to-date
Take some time to keep your online profile updated. Post the occasional news update about your business, read group discussions, and invite other business owners to 'connect'. Your online network (and business) will reap the rewards over time.