Almost every businessperson is looking to build their businesses and make more money – whether it's more clients or selling more products. So why do some businesses make it so difficult to buy from them? Are you guilty of stopping people buying from you?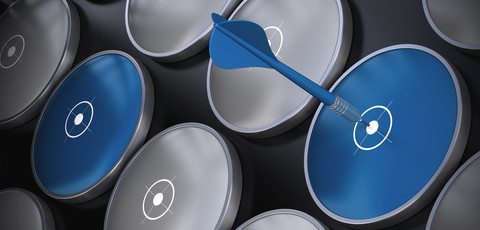 Here are the top three things that will guarantee a potential client won't buy from you:
1. Being unclear about what you offer.
What business are you in, where is your expertise and why should I work with you? After several years of recession, some small businesses have been left struggling. While spotting a new opportunity may bring new cashflow into your business, offering tangential products or services can make you look unfocused or desperate for money.
Think like a potential client who is about to "check you out online". When a potential client visits your website or your personal profiles (if you are the figure head of the business) what does it say about you? Are you expert in one thing or do you appear a master of none, unfocused and unclear?
If it's the latter how will their web search make it easier for them to decide to do business with you? Will your website and profiles leave them feeling unsure?
2. Breaking promises
How many times have you heard the sentence "I will get XYZ to call you back" or "I will get that in the post for you" and nothing happens?
What about the other slightly lesser crime; "I have put a brown one in the post" only to find a red one arrives.
These minor irritations really can damage your business. Not only do you annoy a customer that wants to do business with you, but you also create a story for the complainer to share with their friends (your potential future clients).
Both issues – phone calls, email replies and messages or failure to fulfil an order correctly – annoy customers because time is precious. If a customer had more time they would be in a shop picking the right coloured product off the shelf and walking it to the checkout, or they would have called at your office in person. They are contacting you and buying online, or over the phone, to save time. Annoy them and you are wasting their time and losing yourself a future client!
3. Making it difficult to give you money.
Making it difficult for a potential client to buy from you has to be the biggest sin of all. By this stage someone has overcome your website and marketing material inconsistencies (if they exist and are you sure they don't?) They may even have left a message that you have not returned or sent an email that has been ignored and still they want to buy from you. Now just make it easy – give them options.
Do you have clear instructions on how to buy or how to pay? Do you have payment options like Paypal, WorldPay, Sage, send a cheque, make a bank transfer or any other appropriate options for your target client? Older clients are often more suspicious of online banking, so can they call a human and make a payment by phone? What about payment options in terms of a staged payment for higher value goods, even monthly direct debits?
Whether you are a solicitor, a coach, a travel agent, online shop or corner shop getting money from clients quickly and easily is crucial to the life blood of your business. Even successful businesses can be quickly killed if they ignore their cashflow.
As with all these tips the answer is simple – read your website and marketing material as if you were your ideal customer. How easy is it to understand, is it jargon free, consistent and clear? Once the client knows what you do, can they either place an order or ask a questions easily?
If not you may find that you are losing business, and your competitors are helping themselves to money from your clients' purses! Take steps to act now – grow your business by simply addressing these three major reasons your clients won't buy from you.
Further Information

This guide was kindly provided by Vicki Wusche. Vicki has gone from single mother on limited income, to successful property investor and business owner. Alongside her significant portfolio Vicki runs a successful business sourcing property for other investors and a second that draws on her skills as a former University Lecturer to teach people how to invest in business, whether property, retail or service-led. She is author of three property investment books and has helped her daughter buy her own property using the techniques she teaches in her book 'Property for the Next Generation' (find out more here). For those considering property investment, Vicki offers an introductory strategy session. To find out more about her business consultancy – book a free call. For more information, visit VickiWusche.co.uk.