Your clients or customers are, in many ways, the lifeblood of your business. After all, without your paying customers, your business simply wouldn't survive in the long run, no matter how amazing the products or services you offer are.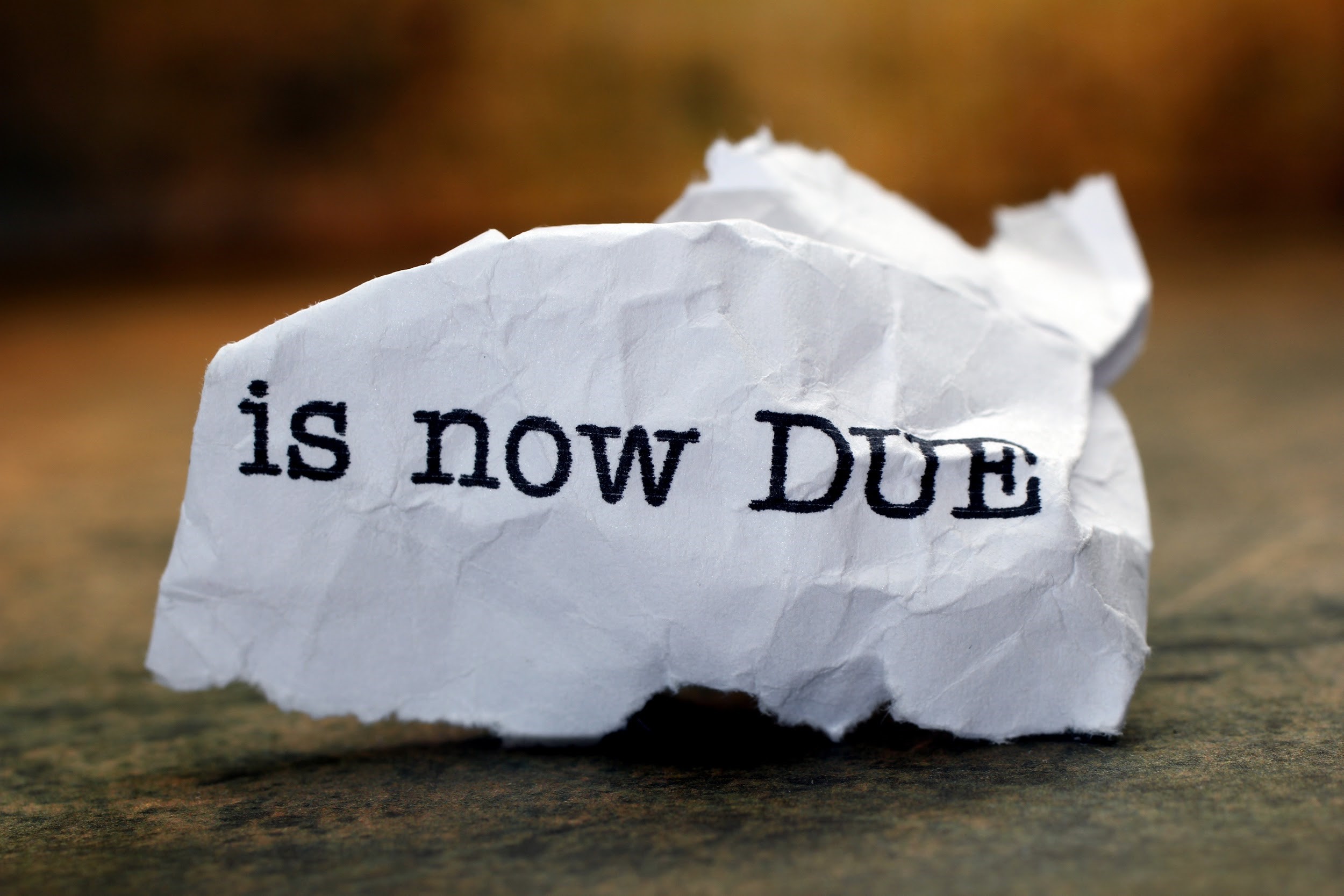 However, according to a recent survey by Simply Business, 80% of UK small businesses are owed money. This means that, sooner or later, you'll run into a customer who's either unable to pay what they owe you when due or, worse, has no intention of ever paying you.  So what's an entrepreneur to do when this happens? Here are some of the ways you can collect on bad debt, as told by Stewart Dunlop in collaboration with Legal Zoom.
Your options for collecting on a bad debt
When a client is late paying your bill, chances are you've already done a number of things, such as sending them a late payment notice and, when that fails to garner a response, perhaps calling them to ask when payment will be made.
But what are your options once you've taken these initial actions and yet you're still no further along when it comes to getting paid the money you're owed?
1. Negotiate payment options with your client
Often, when a client fails to pay, it's not due to any bad intentions, but simply an inability to pay at that specific point in time. In such cases, talking with your client to determine a payment arrangement that will work for them while at the same time ensuring you do ultimately end up getting at least partial payment can often be the best option.
Once you and your client have come to an agreement, draw up a debt settlement agreement that includes everything you've negotiated. Having all the points in writing can make a big difference to both you and your client.
2. Use a debt collection agency
Collecting a debt often takes time — there are calls to be made, notices to be sent and matters that need to be gradually but properly escalated if a client proves difficult to deal with.
Small business owners are often pressed for time as it is. If this is the situation you find yourself in, delegating the collection process to a debt collection agency is one of the options at your disposal.
However, most collection agencies will take a cut of the collected debt, on top of their flat fee, as payment. So, you may end up paying the agency more than the money you'll recover from the ordeal. Also, by hiring their services, you may scare away your customer or gain a reputation for being quick to threaten legal action.
3. Talk to a solicitor
A solicitor can offer advice and guidance on the best course of action in your situation. For instance, they could offer mediation services, where you and the debtor can reach an agreement without having to go to court (which is the nuclear option). There is also the option of classifying the debt as late payment and charging interest as such (according to the law).
Finally, a phone call or letter from a solicitor has a different degree of seriousness and can convince a debtor to make a swift payment out of fear of further legal action.
Which method should you choose?
It can be tempting to go blazing toward the debt collection horizon, your legal weapons at the ready. After all, you're talking about someone who owes you money and doesn't seem to want to pay. And not only is it your money, but also, depending on the amount they owe you, you may be looking at dire consequences for your own business if the debt isn't paid or, at the very least, for your business's cash flow situation.
When deciding how to go about collecting money that's owed to you, there are certain factors that can have a significant impact on the method you choose. In other words, you need to know what your goals are, beyond simply getting paid what you're owed.
Is this a relationship worth saving?
The last thing any business wants is the deadbeat customer who doesn't have any intention of paying for the goods or services they've bought. But it's important to take a good look at your relationship with the customer when you're deciding how you're going to collect the debt they owe you.
For example, is this particular customer relationship one that you want to preserve for the future? In other words, is there a chance that your client's behaviour is an anomaly and — once this issue is resolved — they will settle back into being on the good side of your ledger? And, once they've paid you what they owe, do you still want them back as a paying customer?
These questions can be difficult to answer, especially if this client has never shown a pattern of nonpayment or late payment before. In some cases, the easiest way to get the information you need is by simply asking your client why they haven't paid. What they tell you may, or may not, surprise you, and can be invaluable in helping you decide your best course of action.
Do a cost/benefit analysis
As you consider the three ways you can choose to collect on your debt, one thing should be clear that each method of pursuing payment has its own particular set of costs. And these costs aren't just monetary costs, either. Each will also have an impact on the relationship you have with your client which is why, as previously discussed, you need to assess the value of having a continuing relationship with this client.
Each of the methods described above also can be seen as an escalation of previous efforts. So, in that sense, the costs to you might be cumulative if your nonpaying client proves to be uncooperative and you find yourself needing to move on to a method that will put more pressure on them.
Ultimately, you, as the small business owner, have a number of options for getting the payment that's owed to you. What can the smart business owner do when facing the prospect of going after a client to collect on late payment? First, determine your goals for the business relationship, and then use the method that will help you collect the debt owing to you while, at the same time, staying within the goals you've outlined.
More on chasing late payments and collecting your debts.