As children, there was always time for naps, cloud-watching, or simply to lie around and just 'be'. But as business owners it can feel as though there simply isn't the time to kickback, explore, play, and dare we say, go on an adventure. There is always more work to do on the business!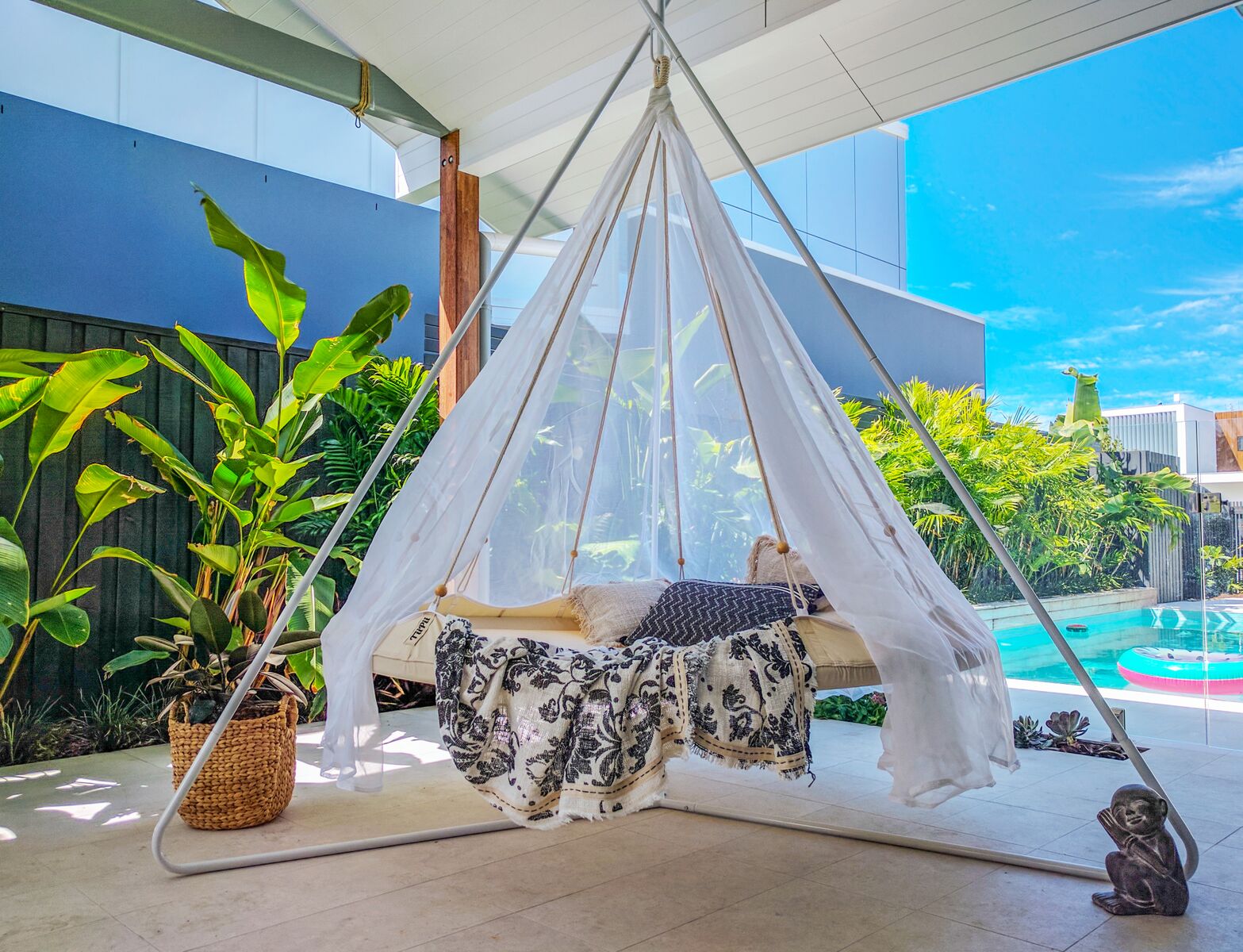 It doesn't have to be this way. Relaxation is a state of mind; you just need to tap-into that mind-set of the eternal summer, of the lazy Sunday, and ultimately, recapture some of that youthful magic. In this modern world of technology, sometimes the best way to grab some stress-free me time is to temporarily escape from it, summon a little wanderlust, explore the great outdoors and reacquaint yourself with the charms of nature.
If you can't decide where to start, Chantelle Flynn and Michael Merrit, the founders of TiiPii Bed give you a few tips:
Go for a hike – even if it's round the local park
Did you know technology is rewiring our brains? Seriously, we're so used to having Google answer our questions and using social media to procrastinate, that we don't even think about the silly amount of screen time. Too much of it is not good for us, and looking at the filtered lives of others via the prism of Facebook cannot be considered 'me time'!
Hikes are great escape from that, and not just because it's hard to get 4G in the hills. A quality walk is the perfect way to rejuvenate the body and soul. You've no doubt heard this before, but hiking gets your blood flowing, lungs moving and heart-pumping. All of this good stuff contributes to a happier mood, better sleep and even improved creativity and productivity.
It really is the little things that help us feel more human again. The smell of a forest, the sound of a river and the sight of hills can really help you put things into perspective. And if you really have to, you can Instagram the whole thing.
Go camping – even if it's the back garden
Staying at home can often end up in you doing chores, surfing the web, or watching TV. It's not that any of these things are bad, but they are known to distract from relaxation!
Camping is an excellent remedy. Recruit your friends or family for a night of two – or head off in solitude for the ultimate thinking space. Without the distractions of home and technology, time goes out the window, making it so much easier to reconnect with your loved ones, nature, and yourself. Sure, you'll have a few minor challenges like pitching your tent or hammock, building a fire and cooking-up some campfire grub, but that's part of the charm.
Take a Frisbee, a book, or whatever fun activity you've been neglecting for too long. Or if you simply can't deal with the midges, or don't fancy sleeping on the ground, why not go glamping and meet yourself half-way?
Go on a road trip – even if it's only a couple of hours
Ok, so you might like the idea of the outdoors, but not the practicality of sleeping outside, or of hikes that make you feel like you're delivering the one ring to Mordor. Fair enough. Perhaps then it's about time for a good-old road trip. You know, just like in the movies. Hitting the open road and putting miles behind you is great way to unwind. You're removed from a lot of the stresses of modern life, but still surrounded by the safe, midge-shield that is a car, with a radio, comfy seats, and aircon/heating.
Now you can stop wherever you like. Park-up for a brief bit of nature, a cultural landmark, or just a classic pub lunch. The length of the trip is up to you – stay at an Airbnb in the next county, or just loop back to your own abode. You'll return home feeling refreshed and well-travelled. Whether you live in an urban or rural area, try taking the path less travelled, i.e. a route you haven't yet explored. You might even find some hidden gems like a humble woodland or reasonably-priced pub.
Create your own home haven
If you really can't leave your home for too long, it's super important for you to learn to find a time and space for me time on your own patch. Whatever the season or the space you've got, you've got to make it special. Your garden might be your place of relaxation, surrounded by an immaculate plant collection and accompanied only by a book and a nice beverage. Go a step further and mystify the atmosphere with tiki torches, outdoor fairly lights, or even a fire pit.
You might find your haven in the form of a room within your home, or even just a chair. Make that your own bubble, and set-aside more time to ponder, read, relax and recharge. If candles, incense, music and yes, your favourite tipple help you to get in that zen zone, then don't hold back. It's your space after all. Every cat has their favourite spot to curl up in, and spend many carefree, relaxing hours. Don't you think it's only fair that humans should share the same luxury? Whether it's kids or cats, you need only observe them for an hour to see that they know something about life that we don't – or rather, we've simply forgotten.
It's easier to remember than you think, though. Whichever route to relaxation appeals to you, the first crucial step is to allow yourself some well-deserved me time. So, when you're taking life a bit too seriously, it's probably about time for an adventure.
More on mental health and wellbeing and reducing stress.