If you're looking for an easier way to invoice, collaborate, communicate, email, or share pretty much anything online, chances are you'll be able to find an app to serve your needs. Even better, many are free – and  if not, you can download many of the best business apps for just a few pounds.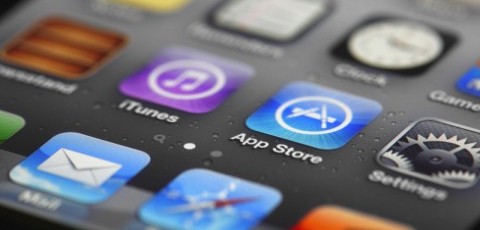 Five apps every business owner should download
As a starting point, here are five well-known apps we think every business owner should know about.
1. Google Drive
One of the search engine giant's suite of business apps, and the new name for 'Google Docs', this software will allow you to store, share, and access documents of any type via the cloud. You can create new documents via Google's online alternatives to Office products, and store and open documents created in different formats, including Word / Excel / PDF.  You can access Drive from your phone, tablet, and even via a connected drive on your PC or laptop, so it is very versatile. 15GB of free storage.
2. Dropbox
Widely-used by many business owners we work with, Dropbox is the useful, robust app for storing and sharing files online – including documents, photos and videos. In our case, advertisers may send us creatives via Dropbox, or PR companies will share photos / infographics relating to stories we're running. You can access Dropbox from any type of hardware – Mac, Windows, iOS, Android and Linux. Free access for up to 2GB of storage, £7.99 per month per user if you're going to use it fairly regularly – with 100GB storage included.
3. Evernote
A very popular app which lets you store and share notes and ideas on the fly – and then synchronise across all your devices (mobile / desktop / tablet). You can access basic features for free, or upgrade to the £4 or £8 per month subscriptions, which provide offline access to information, and extra collaboration tools.
4. Skype
Well-known for its web-based telephony service, and very popular among both 'leisure' and business users, you can communicate with other Skype users for free (including video-conferencing), and call 'normal' numbers for a fraction of the price charged by BT. If you don't want the expense of having a traditional landline, you can buy a Skype number (available in many traditional prefixes), and make and receive calls on your mobile or desktop.
5. LinkedIn
A must for professional businesses – create your own profile to show off your career and business history, and connect with clients and colleagues – past and present. Very useful for networking, and for finding out what your competitors are up to. You can also create your own 'company page' to keep customers up-to-date with your latest news and offers, and contribute to thousands of group discussions. Available across all platforms for free, you can upgrade to a premium service to let you contact potential clients.
More Apps
We'll be back shortly with the pick of the best accounting / expenses apps for business owners – and there are a lot to choose from!