Business owners are using new technology to help their employees to work remotely, driving down fixed costs which may be better used elsewhere. He we look at how collaboration apps can save you time and money.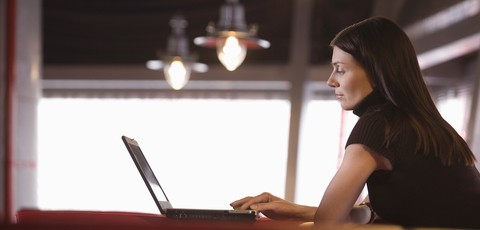 According to a new study, the rise in flexible working is being driven as much by employers as it is by regulatory changes.
From June 2014, all employees who have been with a company for 26 weeks can submit a request to work 'flexibly', without having to explain the reasons why. But, for business owners too, there are many advantages to maintaining a core team, supported by a satellite network of skilled employees and freelancers.
A flexible working policy will not only allow you to attract a wider range of potential workers, but will also cut down on your fixed costs.
Agile cloud workspace provider, 4th Office, asked over 100 owners of small startups and creative agencies how they were adopting new ways of working. The results* paint an interesting picture of how quickly cloud-based technology has changed the way people work.
Email still on top, online collaboration on the rise
Unsurprisingly, email is still by far the most dominant form of communication (used by 97%), and it seems unlikely that its use is likely to decrease any time soon – but other forms of collaboration are certainly increasing in popularity – ranging from social networking, to cloud-based applications which enable everything from simple calendar sharing to full project planning.
Interestingly, Google Drive – which enables teams to share documents online – is used by 58% of respondents. If you're also using other Google Apps (such as Gmail), you can move from one app to another seamlessly.
'Presenteeism' on the way out
Many small business owners decided to set up their own firms to get out of the 9-5 rat race, and it seems that many have decided to move away from the traditional culture of 'presenteeism', where employees are expected to sit at their desks all day long. Remote working is increasingly popular, as it provides employees with more freedom to juggle their work and home lives, and drives down the cost of providing office accommodation for business owners.
Happier employees are more likely to be more productive, and the technology now exists to keep teams in-touch – whether it be via video conferencing, Skype, or applications such as Whatsapp (real time messaging).
One participant in the study, George Christoforakis, founder of iOS dating app Rendeevoo, gives his staff complete freedom to decide how to communicate – and this invariably involves the latest technology. Christoforakis says that this "empowers staff to unleash their talent by giving them freedom to communicate with each other anywhere, anytime."
Managing teams remotely
Whilst new technologies are pivotal to the take-up of flexible and remote working, business owners clearly face a number of challenges managing virtual teams. The main concerns illustrated by the study include the difficulty in managing people who are working in different places, making sure team members are all using compatible technologies, and making sure employees remain productive when they're working outside of the traditional office environment.
*The interviews were designed, conducted and analysed by Rooster Punk in July 2014.