There's no denying that COVID-19 affected every part of the business world. From a major switch to remote working and mass closures—temporary and permanent—the effects of the pandemic were far-reaching. One area that hasn't gone unscathed is training and development.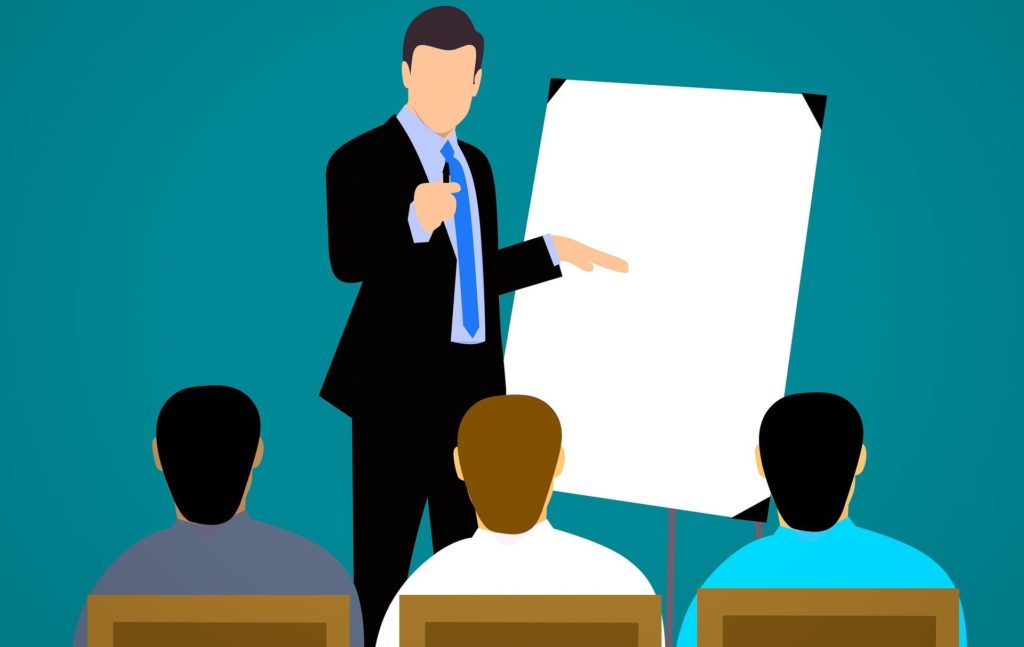 Admittedly, since long before the pandemic began, companies were asking interesting questions about the traditional approaches to staff training and development. The imagined digital learning of the 21st Century had not yet quite played out in the way that many of us imagined.
Over the past year, there was a major change in course. However, this was not due to pushing boundaries, as would previously have been the case. This was because of necessity.
Businesses had to decide what to do—they couldn't have employees coming into work and risking their lives, nor could they shut down entirely. Instead, staff and operations made the move to remote working and digital platforms. Internal meetings, meetings with clients, brainstorms, presentations—every aspect of traditional business had to find a new normal.
With all the change that's already taken place and still to come, there's still no clear sign of what the way we work will look like in a post-COVID world. Organisations must now figure out how to invest in their employees, and how to further develop their skills in ways that will benefit both the business and the workforce.
Whatever happens next, there are certainly some lessons we've learned. These lessons go a long way in helping us rethink and re-organise training and development in a post-COVID world.
In this article, we'll delve deeper into those lessons, and how we can apply them in the future as told by Crazy Egg.
Foster a sense of trust
One of the biggest lessons to have come out of COVID-19 is that businesses need to trust their employees. Employees who have a strong sense of accountability are an asset, and in the remote working world, this is crucial.
Millions of businesses had to shut down during the pandemic for several reasons. But millions more would have closed their doors for good had employees not presented a unified front.
When each employee is aware of their tasks and the expectations of them, they become accountable for their own development. For example, team leaders and managers can involve those under them in the design and implementation of new strategies. This builds trust on every level, as those in charge are focusing on driving innovation and the workforce is following their lead. This creates a cohesive team and furthers development.
Employees generally support change if they feel the company is changing alongside them. The businesses that include staff in the process, and consult and collaborate with them in determining the way forward are those that will thrive. This approach is far more effective than informing employees of changes and forcing them to adapt thereafter. This erodes trust and hampers development.
Build a sense of togetherness
A sense of togetherness and unity can drive a business and its employees forward. By creating mutual feelings of respect and recognition, training programs can be equal opportunities for everyone within an organisation to grow and learn.
If lower-level employees see more senior staff and managers in the same online classrooms, this builds a sense of togetherness, which instantly leads to higher levels of motivation.
By uniting all levels of staff in an online learning environment, you'll pave the way for better communication. Management will become more approachable and accessible—not just because they're learning the same lessons, but also because it provides common ground and a shared experience to draw from.
While not every training session is appropriate for every level in a business hierarchy, incorporating senior employees goes a long way towards fostering a feeling of togetherness. If senior employees or those in leadership positions don't take part in the actual training sessions, it's a great idea to include a Q&A session with them. This allows them to share their knowledge and for staff to feel a sense of connection. It also facilitates easier conversation and gives staff the platform to discuss the training they receive and address any concerns they may have.
Embrace new technology
New technologies are at the forefront of implementing the necessary COVID-19 restrictions within the workplace.
For businesses to quickly adapt to the changes of the past year, the introduction of new technologies and digital platforms was vital. From Zoom meetings to virtual training sessions, the reliance on digitisation has been immense. Those who embrace these new technologies will flourish, while those who fail to get on board will leave their employees adrift.
Investing in new technology that empowers employees to do their jobs efficiently makes staff feel appreciated and included. It also clearly illustrates that the company is investing in professional development and advancement, which is a major motivating factor.
Focus on upskilling and diversifying
The COVID-19 pandemic has left the global economy in tatters. While there have always been inequalities in the workplace, employees who are struggling to make ends meet became increasingly apparent.
As a result, it became important for employers to upskill staff and help them diversify their talents. Prior to the pandemic, companies viewed training as non-essential. Now, it's seen as a way of future-proofing the workforce.
Professional development is key to helping staff ensure that no matter what the future holds, they'll likely find a way to flourish in the business environment. If you don't have the facilities, time, or ability to upskill or train employees, it's worth outsourcing this requirement. Whether you opt for webinars hosted by industry leaders, partner with a PEO that offers training and leadership development, or offer access to online courses, there are many approaches you can take.
By equipping staff with new skills, or building on existing skills in a way that's relevant to the new normal, staff will feel more confident in their abilities. This promotes productivity, as a happy, confident workforce performs at its optimum.
Facing the future head-on
Nothing could have adequately prepared us for what COVID-19 would bring. The pandemic wrecked all perceptions of what stable economies and workforces are. However, by re-thinking training and development, you'll be able to set your staff up for success and future proof your business at the same time.
More on staff management and training your small business employees.