For many of us, travel for business is a part of our job. Although travel can be stressful and exhausting, it can also open you up to new business opportunities. As well, it can present you with some wonderful experiences in locations around the world you might not have a chance to visit otherwise.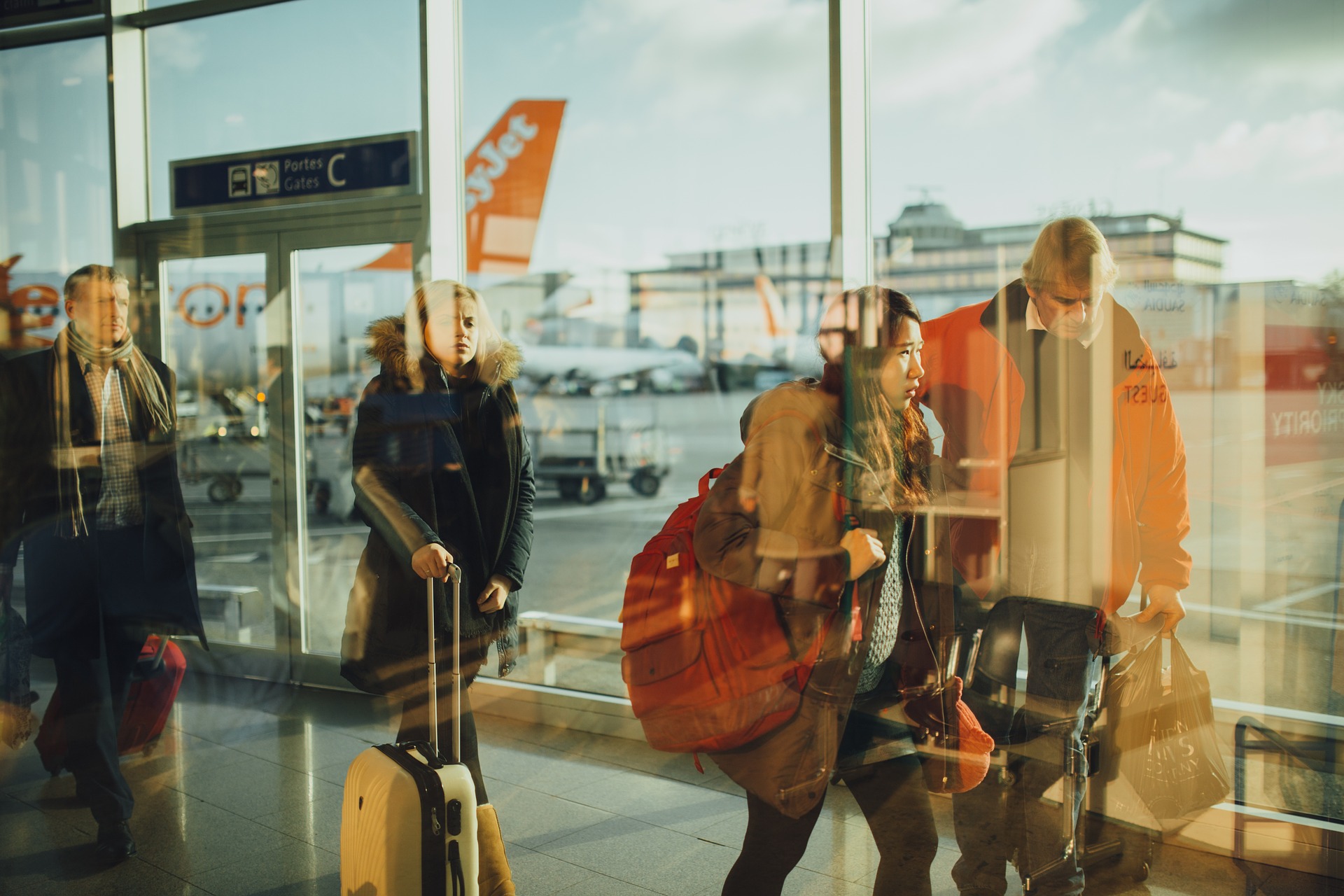 Here's everything you need to know about maximising both your budget and your time, making the most of your business travel, as told by Fundera.
What obstacles does business travel create?
Travelling for business comes with obstacles to both your professional and personal life. Gone are your hours of routine in the office to be replaced by hours preparing for travel, getting there, and then arriving to a hectic work schedule.
Here are just some of the obstacles and challenges of business travel:
Working longer and harder hours – Finding a work-life balance is more difficult when travelling.
Staying fit and healthy – Eating right, finding time for exercise, and getting enough sleep is harder when trying to fit it all in around a travel schedule.
Family time – Business travel means being away from your family.
Added stress – Travel can be stressful. You'll spend hours travelling and then more hours living out of a suitcase and attending multiple meetings each day.
Travel expenses – The cost of travel can start to add up. This includes airfare, accommodation, transportation, and eating out.
What to do before your trip
One of the best things you can do if you're a frequent business traveller is be prepared. Take time to organise and plan every aspect of your trip ahead of time. This includes the following:
Global Entry – Use Global Entry or TSA PreCheck to get you quickly through those long security lines.
Flight times – Taking early morning first flights of the day mean still getting there on time even when planes are delayed or cancelled.
Photocopy documents – Take photocopies of your driver's license, passport, and other important documents as a preventive measure in case your bag or wallet is stolen or lost.
Business credit card – Use a card that's specific for business travel. You'll earn points and rewards from all your frequent travel trips.
Travel apps – Use an itinerary app to plan your trip and stay organised.
Pack smart – Packing smart means charging all your electronics, bringing a few healthy snacks, and packing extra clothes for scheduled free time.
Utilise carry-on – When possible, fit everything into one carry-on bag. You'll be glad you did when you don't have to wait for your luggage at the baggage claim and instead can head straight to your hotel after a long flight.
What to do whilst travelling
Depending on how far you're traveling, flying can take its toll on the business traveller. Here's what you can do to make it easier:
Pre-Check-in – Use the airline's app or check-in online for faster service. You'll be able to avoid those lines that are often longest during morning flights.
Be prepared for security – You'll get through security faster if you're not carrying any prohibited items.
Airport lounge – Sign up and take advantage of airport business lounges. You'll be able to relax before your flight or use the time to get work done.
Strategic flights – Holidays increase airport traffic – book flights pre or post-holiday so you can avoid the crowds.
In-flight comfort – Make yourself comfortable on planes by packing earplugs and a neck pillow – bring a tennis ball as a massage roller for your tired feet.
Practice patience – Being patient and pleasant to the flight crew can make your entire flying experience easier.
Avoid alcohol – Ask for water or juice instead of an alcoholic drink, which can increase jet lag due to dehydration.
What to do once you're there
Packing and prepping for your business trip and then getting there is just the beginning of your journey. Once you've arrived, you'll have to juggle a full schedule of work with staying in a hotel and eating out for every meal. Here's what you can do to make this leg of your business trip as favourable as possible:
Ground transportation – Even if you've pre-booked your car rental, always try to negotiate a better deal. This can be a better cost for your pre-booked rental or an upgrade to something better.
Accommodation deals – It never hurts to ask and can make a big difference in your stay – ask for a room upgrade, such a larger room or a room with a view.
Airbnb – One way that you can save money and lower your budget is by booking in an Airbnb or other accommodation such as a bed and breakfast.
Get enough sleep – Business travel can be hard on your sleep patterns. If you're feeling jet lag, take a nap or two to get caught up to the local time zone. Then stick to the time zone for waking and bedtimes.
Take a walk – If all you've got time for is a walk, it's at least one way to get some fitness into your day. If time allows, head to the gym in the morning before a meeting. You'll feel more focused and ready for the day.
Stay hydrated – Drinking enough water can make you feel more alert. As well as water, reach for high water content foods such as apples and watermelon.
Focus on eating right – It can be hard to eat healthy when you're travelling. Stock up on healthy food options to keep in your hotel room and to pack into your bag to snack on between meetings.
Keep up your immunity – Pack immunity boosting supplements and vitamins into your suitcase. Supporting your immune system, and using a hand sanitizer, can keep you from getting sick when you're away from home.
Maintain a regular routine – Whenever possible, stick to a regular routine. This means eating a healthy breakfast and breaking for lunch and dinner at appropriate times. And of course making time for fitness.
Making the most of your budget and time when travelling for business is all about having travel tips that you can rely on. Dealing with the pressures and frustrations of travel is simpler when you break down your trip into the before, during, and arrival tips listed here.
With a bit of pre-planning, you're ready to maximise your next business trip and make it the most successful one yet. See the business travel tip visual below by Fundera to check out some additional travel tips and tricks.

More on travel expenses and why travelling can be good for you.