The Companies Act 2006 has codified rules which govern where and when you must display your limited company details – both physically, and also when using electronic communications. The 2002 E-Commerce Regulations also contain rules for displaying company information online.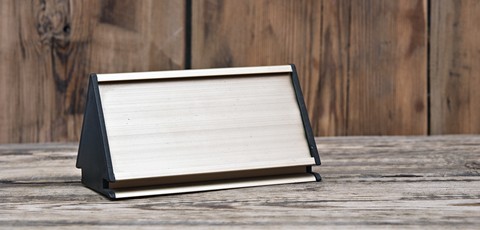 The Companies (Trading Disclosures) Regulations 2008
The rules governing the details companies must display to the public are contained in The Companies (Trading Disclosures) Regulations 2008 (PDF version) which came into force on 1st October 2008, together with subsequent minor amendments.
Every company must display its name at its registered office unless it has been dormant since incorporation.
The company must display its name at all places it does business, unless that location is primarily a residential address.
When the company name is displayed, it must be positioned so it can be easily seen by visitors.
The registered name must appear in all communications, including letters, invoices, cheques, orders, bills, and websites.
On business letters, orders, and websites, you must also list the company registered number, which region the company is registered in (e.g. England & Wales), the company's registered address. Other pieces of information may be displayed in certain circumstances, e.g. for investment and community interest companies.
If anyone makes a request in writing, you must be able to disclose the registered office address, any inspection place, and the type of company records kept in that office or place. You must also respond to such a request within 5 working days.
You do not have to display the names of directors, or share capital information, however you must display all directors' names if you decide to display any, and the amount of paid up share capital if you display the latter.
Failure to comply with these rules will result in an offence being committed by the company and its directors, and potential fines being levied.
Further rules contained in the E-Commerce Regulations
If you conduct any business online (advertise goods or services, sell online, or transmit/store content), you should be aware of further rules contained in The Electronic Commerce (EC Directive) Regulations 2002 (view the legislation here). Most commercial businesses are, in fact, covered by the Regulations, even if they don't actually conduct sales online.
In terms of the information you must disclose online under the Regulations, your company must provide your end users with your full contact details, any trade organisations you belong to, your VAT number (if registered), and clearly state your prices, including tax and delivery charges.
Further Information
Clearly, this is just a basic guide to the company information disclosure rules. Detailed information can be found by following the links provided above.
Chapter 10 of Companies House guidance on incorporation and names contains a full summary of your disclosure obligations.
Your business may also be required to comply with the terms of the Data Protection Act (if you store customer information you must keep in secure and inform users what type of information you are collection), and The Consumer Protection (Distance Selling) Regulations if you sell goods.