The Companies Act 2006 governs how limited companies should display their details when dealing with members of the public. So, do you have to display your company name at the company's registered address?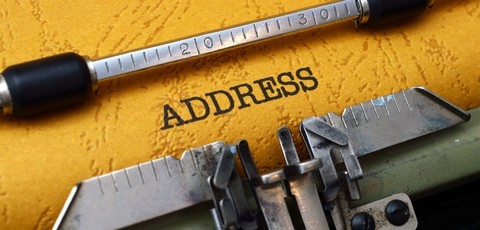 Displaying your limited company name
According to Companies House, a limited company must display its registered name at the company's registered office (and inspection place if one has been provided).
In addition, the company name must also be displayed at any other places where the company carries on its business.
Since 1st October 2008, dormant limited companies (those which are not trading) are now exempt from this rule, as are
What if my company is registered at my home address?
If you have registered your company at your residential address, then you must still display the company name at that address.
However, if your registered address is somewhere else (such as your accountant's address, or a serviced office), then you do not have to display the company name at your home if you also carry out business there.
"…a business place is 'primarily used for living accommodation (like for example the director's address) the company will be exempt."
Where does the company name have to be displayed?
You may presume that the company name has to be displayed outside the registered address, however, the Regulations do not require the sign to be displayed at a specific place, however "it must be positioned so that it may be easily seen by any visitor to the company's premises."
According to the gov site, it states "You must display a sign showing your company name at your registered company address and wherever your business operates. If you're running your business from home, you do not need to display a sign there".
Emily Coltman, the chief accountant at FreeAgent, told us "from a practical point of view I have yet to meet anyone who actually does display their company registered office address at their home, and I don't know if and how Companies House police it."
In a situation where a limited company shares a building with five or more other companies, "each company is only required to display its registered name for at least fifteen continuous seconds at least once in every three minutes."
Further Information
Read our guide to the company details you must display on letters, emails and websites.
Department of BIS information on displaying your company name on stationery, websites and signs here.
Thanks also to Roger Sinclair from Egos for confirming several points mentioned in this article.
More on working from home and company guides.