To coincide with National Export Week, we look at some important things prospective small business exporters should consider before entering a new overseas market, and list some essential online exporting resources.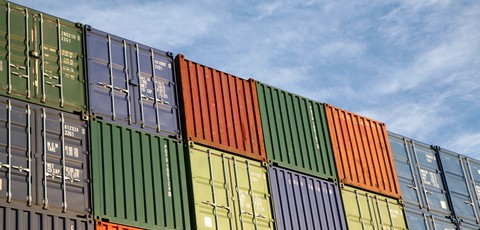 What is National Export Week?
It is an initiative run by UK Trade & Investment between 10th and 14th November,  aimed at businesses looking to start exporting, or to existing exporters who want to expand their market share. 70 events are taking place across the UK, including a roadshow, 'ExploreExport', which is travelling across the entire country during the week.
The Government's long-term aim is to increase the number of UK companies that export from 20 to 25%. It says that this increase alone would add almost £40bn to the value of the economy.
You can find out more about the events taking place this week here.
Tips for would-be exporters
Jo Bostock, business advisor at the Forum of Private Business says that the two most important things would-be exporters should do are a) research, and b) planning.
Unsurprisingly, research is key: "Before you commit to exporting you need to honestly assess your company's export potential – both in terms of the business and the product or service you are looking to sell."
You need to undertake detailed market research to make sure a) there is a genuine market for your goods or services, and b) that your business is capable of serving that market.
Here are some things you need to include in your export plan.
A clear marketing strategy – how will you sell your wares in an overseas market, and how will you finance this?
Resources – do you have the right people both in the UK and overseas who have detailed knowledge of the overseas market?
Finance – find out how you will practically deal with inbound and outbound financial transactions, and research your export finance options (see below).
Distribution – as a small business, you will need to work with distributors in your export market. How will your organise your distribution channels – will you set up your own office, or work with partners?
Marketing – you need to ensure that your advertising / marketing is suited to the export market – in terms of culture, traditions, and legislation (make sure your message 'translates' properly).
Legal – you have a number of legal obligations to comply with, both in the UK and in the overseas market, for example how do you account for VAT in each market?
UK Export Finance
The UK's official export credit agency insures exporters against non-payment, and against the political risks of exporting to riskier markets. It also assists overseas buyers to buy from British firms. Find out more here.
Online help
Open To Export is a useful online community (run in conjunction with UKTI) – it connects exporting companies and business experts, allowing them to share information.
Useful exporting guides