D&O insurance will cover company officers and directors against claims for negligence, or breach of trust or care made by shareholders, employees, organisations or regulatory bodies.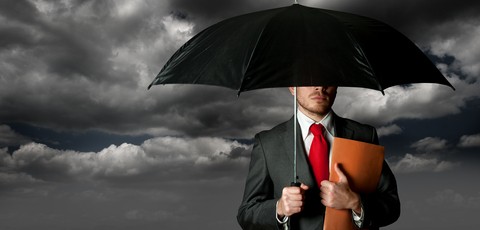 As a company officer, you may find yourself personally liable for actions you have taken which go beyond the responsibilities expected of someone in your normal business role.
Such claims may arise due to breach of trust, negligence or breach of care on your part. Claims may also be made for wrongful trading, making misleading statements, or making other types of error or mistake.
D&O insurance is designed to cover the costs of professional representation as well as any compensation awarded to the claimant(s).
Company directors have a number of duties and responsibilities, including a duty to act in the best interests of the company, a duty of care and skill, to ensure that no conflicts of interest arise, and to act honestly.
Many of these responsibilities are codified in legislation, such as the Companies Act 2006.
Any number of individuals or bodies could potentially make a claim against a company's officers if any of these duties and responsibilities are deemed to have been breached. These include; the company's shareholders, employees, the company itself, regulatory bodies, customers and clients.
Example claims
1. A company director is found to have failed in his duty to enforce Health & Safety procedures following an on-site injury to an employee.
2. Following a takeover of one of the company's businesses, the new owners take action against the directors claiming that they were not provided with accurate financial information prior to the deal being made.
3. A rival business makes a claim against a director for allegedly slanderous comments made in public which damaged the reputation of the competitor's company.
Buying a D&O insurance policy
D&O insurance policies will typically cover all company officials, and will cover 'wrongful acts' committed by all company directors and officers – both past and present.
This type of insurance works on a 'claims made' basis, so provides protection for any claims actually made during the current term insured – typically the date when the insured party first becomes aware of a claim being made.
Understandably, D&O policies will not cover your company for claims you are already aware of. You will need to sign an agreement to confirm that you are not aware of any outstanding or potential claims which could be made against you.
You should take extra care when comparing insurers, as some significant eventualities may be excluded from some policies, such as claims under The Corporate Manslaughter Act 2007.