Providing the best customer service can almost always be a deciding factor of the success of your business. Building a client base that is loyal can really help your business thrive. Therefore, providing customer service should really be a prominent part of every business' goals and objectives. Proving a good service means that you can bring the customers back as well as sending them away happy and satisfied.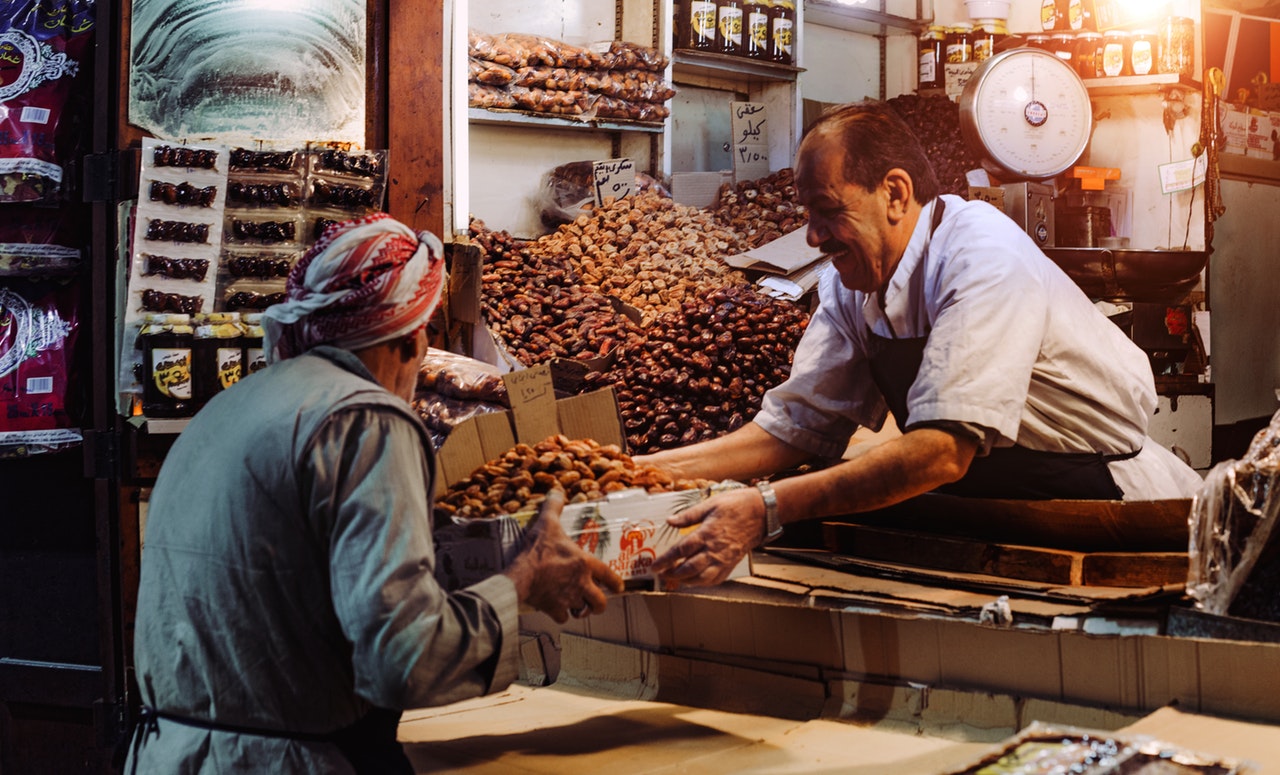 Having satisfied customers means that you can make money from the same customers multiple times. Repeat business can really ease the pressure off small businesses. Additionally, if you provide standout, excellent customer service then your customers are likely going to recommend you to family and friends. This allows you to gain free marketing from your customers, and it is one of the most effective methods of gaining customers. Here are five ways in which you can provide outstanding customer service.
Create an experience
Create an experience and a personalised service for your customers, especially the loyal, regular customers. If you build a relationship with your customers and actually make the effort in getting to know them, you are more likely to gain their loyalty. Attaining customer loyalty is hugely beneficial to small business owners and it's something that can help your customers return and choose you over your competitors. Personalised customer experience isn't ground-breaking, simple things like remembering their name or their regular order can help in making them feel appreciated. You should always try to make your customers appreciated.
Educate and train staff
Your staff are a reflection of your business, they represent you and your business. So, they need to be trained efficiently in order to provide a customer service that will reflect your business and will be of the quality that you expect. Upkeep of staff training is also essential, so make sure to do regular reviews as well as updated training. This will help keep customer service in the forefront of your employees attention. One bad customer experience can sometimes tarnish the reputation of a business, hence striving to provide a good customer service to all customers is vital. You should also keep in mind the skills required to provide a good customer service, when hiring staff for your business.
Customer feedback
Be proactive in getting customer feedback and always strive to be better. Customers can suggest great improvements to help your business be better in terms of product and services. Getting insight in what a customer thinks of your business can really help improve it. The easiest and most prominent way you can get feedback is by simply communicating with the customers and asking them.
Alternatively you can use customer surveys, questionnaires, feedback forms and social media. Social media can be a great way of getting feedback on your products and service, as people don't hesitate to make their opinions heard. You have to have thick skin to deal with some of the comments, but always take the positive from the negative. If someone has left you a bad review, don't let that dismantle your confidence, instead use that review to improve your business.
Deal with complaints
You will get complaints, it's impossible to avoid them even if you are putting in all your effort in providing a good customer service. Therefore, you will need to learn how to deal with them in a careful manner. You should go out of your way to overcompensate to customers who have complaints, as this will ensure that even the unhappy customers leave satisfied. For example, if you're running a restaurant and you are not able to provide a customer's favourite dish, then you should offer an alternative and consider giving it with a discount.
It's always important to address the customer complaints, whether they are on the premises of your business or on social media. You must respond as quickly as you can, admit the fault and do your best to make it right.
Reward loyalty
As mentioned previously, attaining customer loyalty is vital. Having loyal customers can ensure a regular income that is somewhat guaranteed. It's relatively simple to get customers through the door, however getting them to come back repeatedly can be more challenging. It's great to invest in loyal customer schemes. Depending on the business you are running, you might want to reward your customers for their loyalty. If you run a coffee shop, then perhaps the easiest way to is by having a loyalty card, which entitles them to a free coffee after a certain number of purchases.
Ensuring you and your staff are providing excellent customer service to your customers throughout the year will help your business prosper. Pay attention to your customers, listen to their wants and needs, and do everything you can to meet their expectations.
More on growing your business and business skills.