Small business owners often don't delegate when they can and when they should. Lack of delegation in a small business environment can lead to the business owner being overworked and over-stressed. Taking on everything may seem natural to you as a business owner and you may think it is productive, however doing so can really hinder your chances of growing and developing your business. Therefore, practice and take time to learn how to delegate in a small business environment . The art of delegation, as you will find, has many benefits.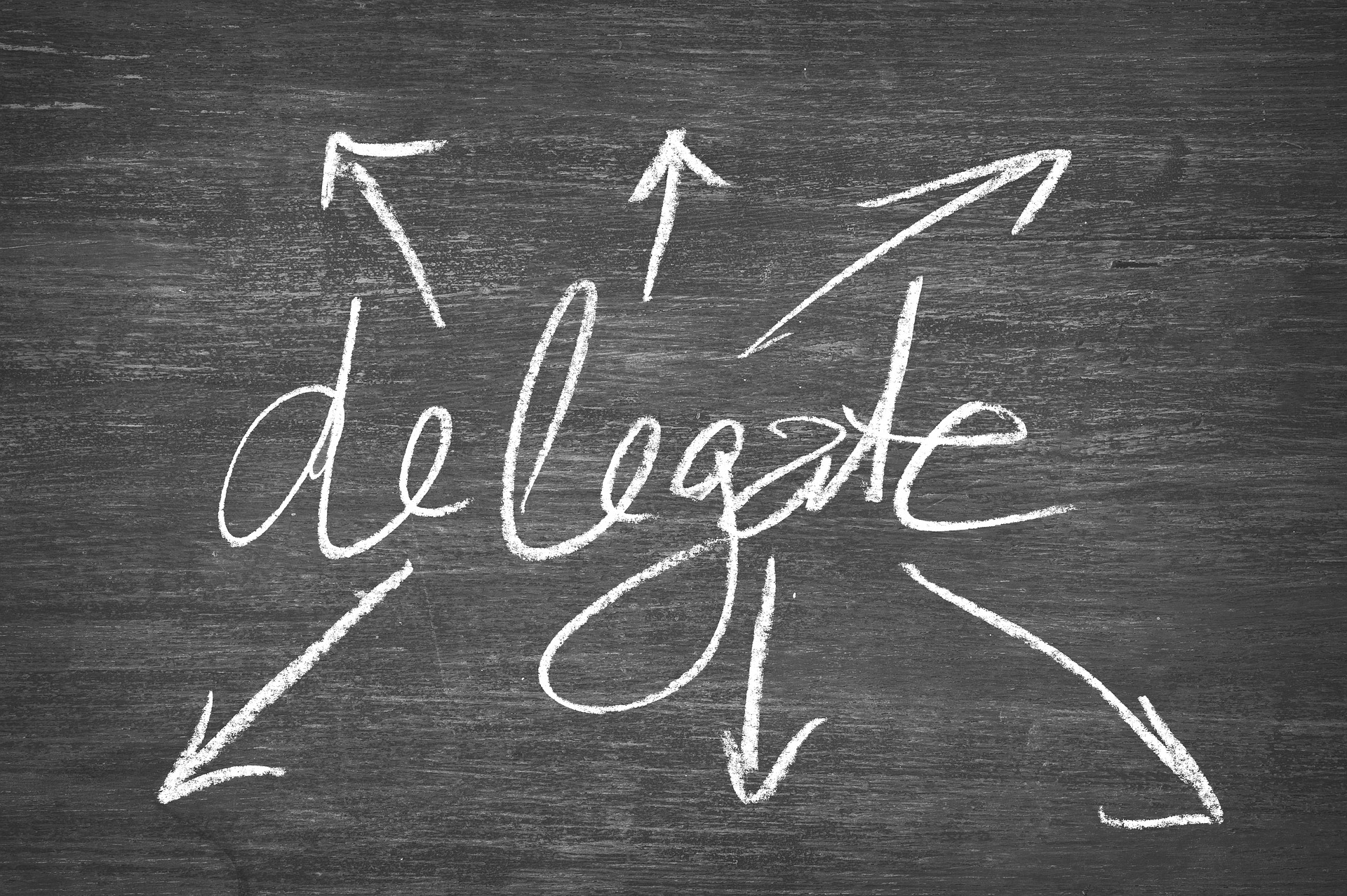 Help yourself and your business by learning how to successfully delegate in a small business environment. Trusting your team and avoiding micro-management will lead to a more productive work place for yourself and your team. Here are some of the ways in which you can learn how to delegate effectively.
Avoid micro-managing
You may feel like the best person to do every job in the business is you. However, you can't do everything and trying to do so can actually be damaging to your business. When you attempt to delegate tasks to your employees you need to give them space and time to carry them out. If you are constantly watching over them and redoing what they have done then you are micro-managing, and it's something you should stop doing immediately. Micro-managing your staff is counterproductive and will take up time and resources when it can be easily avoided with a bit of trust and faith in your staff. Delegate to the right person and then give them that trust, this will mean you have a good working environment in your business. It will also create a strong team dynamic, promoting team culture which will lead to better results.
You should ensure that you are giving feedback to your staff, and occasionally reviewing their work. However, you will do this to track the progress of your staff, not because you think they are not capable.
Hire the right team
If you have a team that is not able to grow, adapt and live up to the standard of the company, then you may need to let them go. Having a capable team is necessary, especially in a small business environment, as the team need to be able work on multiple different tasks for the success of the business. You need to make sure that you have staff that are skilled in doing their job, deliver when it's necessary, have confidence in their abilities, and are fully able to fulfil their daily task and jobs.
If you are going through the hiring process then ensure that the candidates are suitable for their role. You can analyse their skills and backgrounds to see how relevant their skills are to you and your business. You should also consider if the candidate will be able to fit in with your team and company culture. Make sure that the candidate is confident in their skills and what they can bring to the business.
Outsource
A great way of delegating and avoiding overworking yourself is by outsourcing as and when you need specific tasks completed. If it's not in your budget to hire permanent staff or you only require assistance for a short while, then outsourcing professionals is the ideal situation. This will mean that you have a great quality of work for a good price. For example, if you have no knowledge of graphic design, then don't attempt to design your company logo, outsource a graphic designer to ensure that your logo looks like it is created by a professional. Company brand and image is incredibly important, so make sure to invest time and money in making it as perfect as it can be.
One of the other roles you could outsource is working on your social media channels. If you are starting out or just need somebody to keep updating your social media, then consider outsourcing this or hiring an intern. This will mean that you can get your work done for cheaper than if you were to hire a professional, and you can also give experience to the intern.
Prioritise
Delegating doesn't mean you let your team do it all, as there will be certain jobs and taskss that only you can do. But there are also tasks that somebody else in your team will be able to do, so the key is to know the difference between what you must do and what you can do. This will help you prioritise and delegate effectively, and it will also mean that you can assign tasks to those who are skilled in certain areas. For example, if you have a social media assistant, then let them look after and keep social media updating instead of trying to keep on top of it. As a business owner you need to see the small detail as well as the bigger picture and sometimes you need to work towards the bigger picture. If you are taking too much time looking at the detail, you will no longer be able to see the long term goals. So take a step back, prioritise and keep the big picture in mind.
These are just some of the ways in which you can effectively delegate and ensure a productive environment in your work place. Make sure to avoid micro-managing, prioritise, hire the right people and outsource when you need to.
More on growing your business, and motivating your staff.