In addition to great product quality and superb customer service, there's one more factor that is making quite an impact on eCommerce business these days. Online reviews. Apparently, online shoppers increasingly rely on them to make purchasing decisions, so disregarding the importance of managing the online reputation has become a sure-fire way to fail as a business. Well, it hardly comes as a surprise (just remember the last time you searched for reviews) because online testimonials help shoppers to make better decisions.
The UK isn't an exception in this trend. According to reports, 76 percent of UK consumers either research a product or get inspiration online before making a purchasing decision. This phenomenon is growing steadily, as more people prefer online browsing to visiting brick-and-mortar stores.
Since 77 percent of UK shoppers also read reviews before making online purchases, let's make sure that your eCommerce website also takes advantage of this trend and uses reviews as PR tools. Here are three steps you should follow, as highlighted by Kate Khom from Flatfy.
Encourage happy customers to leave reviews
First things first: to have great reviews ready to be read, you need to generate some. One good way to do is to encourage your customers to write reviews by asking them directly. For example, you can ask them to leave a review immediately after the purchase or after a couple of weeks after via an email. Just ask them about their experience with your product, store, or customer support and provide a link to the page where they can start typing their review.
"The most important thing here to keep in mind is that you need to make writing reviews easy for customers" advises Ed Jackson, an online reputation manager from Flatfy. "Not a lot of them will be willing to spend their time browsing your website to leave a review, so always provide a link to the page where they can share their experiences."
Display customer reviews on your website
Some of the best places to include customer reviews are product pages and "similar products" sections, but many businesses go as far as creating dedicated pages. Let's see a couple of examples. The website of the British health retailer Holland & Barrett, for example, displays customer reviews in the product menu page like here:

As you can see, the visitor can also filter product search results by reviews, too (see the menu on the left in the above image). Also, each product page contains three sections where visitors can check out the reviews. The first one is the section with the reviews of the product that was clicked on:

Next, the second section is located in the right part of the screen, encouraging the visitor to check more products (see the below image).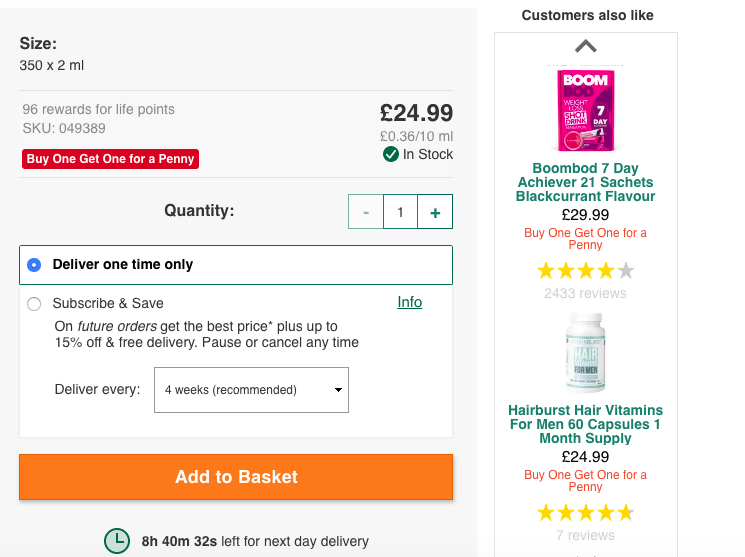 The third section with reviews is located below the product description and it also aims to convince the customer to see more products; it's the Customers Also Like section.

As you can see, it also displays the number of reviews for each item to show how many customers had bought the products.
But that's not it! The website also has an Amazon-like reviews section at the bottom of product pages so the visitors could read about the experiences of others with a particular product without leaving the page.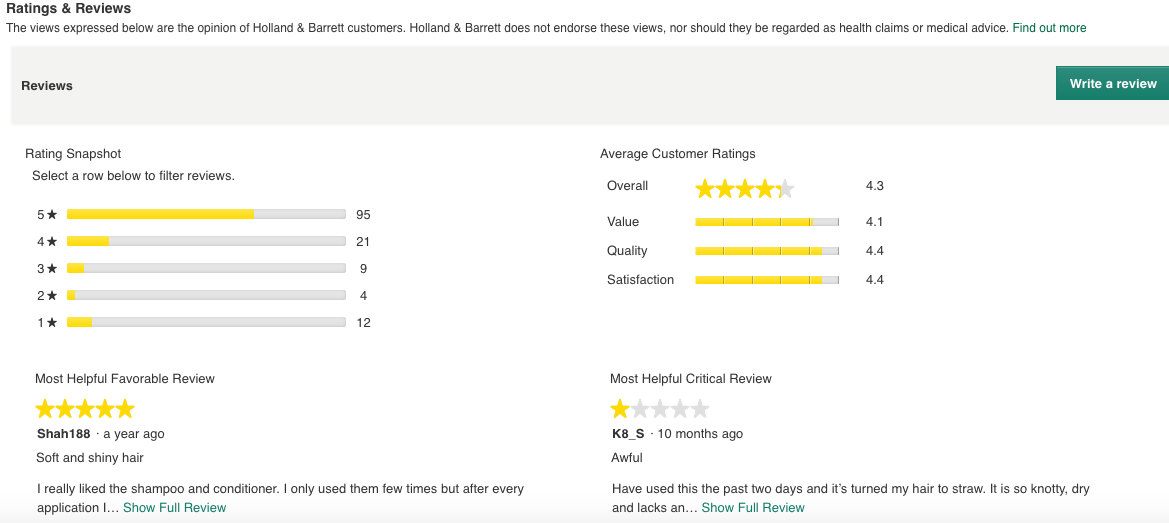 This may seem like a lot, but all of this is justified (just take one more look at the stats from the beginning of this article). There's no such thing as having too many honest customer reviews, so you should think about ways to include them on your website as well.
By doing so, you:
Help customers to be more confident about buying from you
Show customer approval
Help customer to make product research.
Ultimately, this helps you to turn the reviews into PR tools, and the impact on your business's bottom line could be profound.
Conclusion
With so many consumers doing product research and getting inspired by reading online reviews, getting serious about them makes perfect sense for businesses. By encouraging customers to leave reviews and using them strategically, businesses can improve their online reputation and increase sales, while helping people to make better purchases in the process.
More on getting feedback from your customers and dealing with negative feedback.