So you have a great idea and a business plan and you want to grow a successful online business. Not surprising, given that online sales now make up over 17% of all purchases in the UK and there's no sign of that slowing down.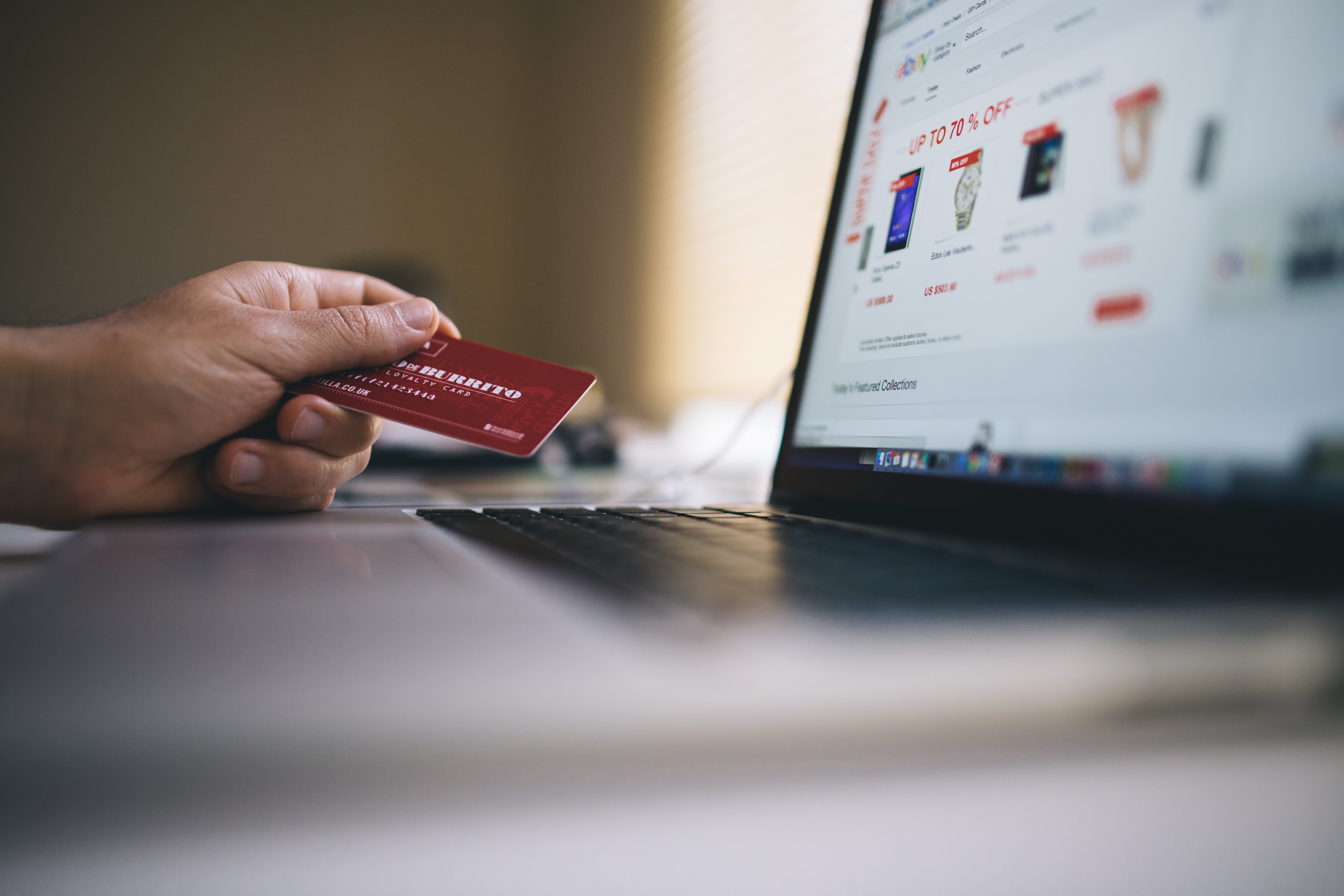 However, the online business world is fraught with challenges and it's easier to get it wrong than right. We've all seen shoddy online shops, heard Internet shopping horror stories and seen the millions of poorly reviewed digital outlets on Trustpilot. Here Stuart Maclaren, the MD of the Your Printer Partner group highlights the questions you should ask yourself before setting up an online business.
Have I got the photography right?
Getting the photography right is essential. A lot of websites use images of products on a white background. While this makes it clear what the product is and what's included, it doesn't help sell the product.
Take the Christmas shopping season, would you be more inspired by images of a gift against a white background, or of kids playing with the product in front of the Christmas tree? Lifestyle shots, where the product is being used activate the imagination and stir-up emotions.
Tip: Lifestyle shots sell the dream; white backgrounds can help sell the product. Use a combination of both for best effect, but always lead with the lifestyle shots.
Is my site user-friendly?
Too many e-commerce sites are difficult and frustrating to use. They seem to focus on design, branding and 'cool' functionality, rather than focusing on what's important and useful for the customer.
In personalised printing, for example, a customer wants to add items to their basket and personalise each differently, yet some sites make this simple process so difficult that the customer abandons their basket.
The problem gets worse when you consider that most shopping is now completed on a mobile device. Resource-intensive plugins and a clunky user interface can make ordering products slow and difficult while hogging data.
Tip: Develop a mobile-first website using lightweight plugins or native interfaces to provide a smooth, user-centric platform.
Who is my target market?
Knowing and understanding your target market is useful for more than just web development. Making the most of your marketing and advertising spend relies heavily on well-defined target markets. For example, we used targeted advertising on Facebook across all of our target segments to understand which group had the most interest in actually buying. We then transferred the majority of our ad spend on the best performing ads to maximise our ROI.
Product sourcing is also informed by your customer segments. If you know, for example, that your main customer segment is mums with small children, you can find gifts to appeal to that group.
Tip: Use available research to develop your customer segments and then test using digital advertising to quickly gain granular detail about each group.
Are my ads clear?
Talking about advertising, there is a lot to separate good ads from bad ads. Online advertising can be expensive, so it's important to maximise your ROI.
Testing is important here too, but you need to start with clear ad copy and imagery. Stock photography and vague text will be quickly dismissed and your investment wasted.
Imagery and copy need to work together to quickly inform the customer: what the product is, who it's for, and the price. Of course, the product also needs to be in stock, so it's important to link your ads to live stock info.
Tip: Take time to understand the possibilities around online ads. Each platform has different rules and options – the best ROI can be achieved by developing the right combination of settings, targeting, copy and video/imagery.
How can I use competitions to drive traffic?
Another great way of driving traffic to your new website is by running regular competitions, especially on social media. For example, we emailed customers asking them to share a picture of their purchase on Facebook and tag our page. Their friends quickly became aware of us and began using our service and entering our competitions, growing awareness exponentially for a relatively low cost.
Knowing your target audience and which segment you want to entice to your website is particularly useful when selecting a prize. The prize needs to be relevant to people who have already purchased your products, but also attract those who haven't used your website before. (Alternatively, a voucher as the prize attracts all of your target segments at once.)
Tip: Make your competitions relevant and specific to the platform where it will run. Photos and videos work well on Facebook and Instagram, for example, whereas Twitter entries could be more text-based.
Should I work with resellers?
You can grow your online business steadily through direct-to-customer sales, but if you want to achieve rapid growth, it's worth developing a solid partnership with business partners and resellers.
Resellers, in particular, tend to have established brands and customer bases. By becoming their go-to supplier, you tap into their existing market, growing your sales volume dramatically.
The most important thing to remember is that the resellers' value is created through their brand, so they are very protective of it. As such, you need to help maintain or enhance their reputation by delivering outstanding service. Products and delivery need to be reliable and high-quality, while your team need to be flexible when responding to requests. If you can solve a partner's challenges, they will love you for it!
Tip: It can be especially helpful to invite resellers to come and see your products first-hand so they understand exactly what they're selling and are reassured by the quality.
Customer service – should I go for cheap or local?
A lot of online businesses outsource their customer support to somewhere cheap like the Philippines and rely solely on web chats and email to manage support tickets.
While this may be cheaper, it is likely going to frustrate your customers and partners if they can't reach someone with the power to actually do something. In our sector – print management – many customers have very short lead-times, so waiting for a reply to an email will cause anxiety around delivery times.
Local customer service may cost more, but customers will feel reassured that any issues will be resolved quickly and easily and that they will receive their purchase in the expected time-frame.
Tip: Don't assume that everyone wants web-based help. Make your phone number prominent on your website and staff your phones to ensure quick, easy resolution to any customer issues. You'll also get valuable feedback that you can use to improve your service.
More on starting an online business and optimising your eCommerce business.