Although many specialist accountants have offered some type of online service to their clients in the past, the arrival of cloud computing in the past few years has revolutionised the web, and the way both small businesses and their accountants communicate.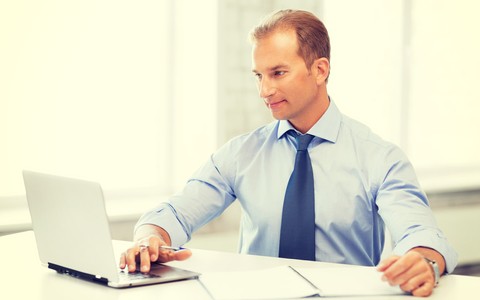 How 'online' is your accountant?
The online services on offer vary massively between accountants. Some are still happy for you to stuff an envelope full of your latest receipts and invoices, and any official looking paperwork, on a monthly basis. A larger number will ask you to fill in a monthly spreadsheet each month and return it via email. Others provide third party online software to deal with part or all of your communication and accounting needs.
A smaller, growing set of technology-aware firms now provide genuinely online accounting using custom-built software. Almost all of your accounting needs are taken care of using online functionality, and should you get stuck or need advice, a 'real' accountant should be available to take care of things that a computer simply can't provide (such as tax planning advice)!
What are the benefits of online accounting software?
The benefits of truly online accounting software are significant; many integrate disparate functions such as invoicing, messaging, and sending you reminders of accounting deadlines. Most accounting systems enable you to input your latest invoices and expense claims online, and you should be able to view your current financial statements at any time.
Other typical functions include the ability to reconcile your bank account data, see how much profit can be distributed as dividends, create and send invoices, and even submit your VAT return online to HMRC.
Increasingly, it would seem that online accounting would be a real benefit for most limited company owners, and with this in mind you should ask any prospective accountants exactly what sort of online service they offer. Does 'online' mean just the ability to submit a monthly spreadsheet back to your account manager, or does it mean you will have access to genuinely time-saving online accounting package?
Of course, accountancy firms benefit as much as their clients from the massive efficiency savings truly online accounting can bring, although may feel that these savings offset the shrinking margins many firms have accommodated over the past decade as growing competition and a tough economic environment has kept prices down.
Online accountancy software providers
You may already use online software to keep up with your own accounting records. An increasing number of accountants offer support for software such as FreeAgent – whereby you pay a reduced monthly fee if you are already familiar with a standalone accounting package. Other popular online software packages include Kashflow and Clearbooks.
From our experience, accountancy firms will find it hard to create in-house systems to compete with the functionality and ease of use provided by these proven add-on accountancy software packages, although given the rapid growth of web technology, this may not be the case for much longer.
Try our list of limited company accountants for links to a few leading firms, and make sure you find out what type of online accounting a prospective accountant can offer; either in-house systems or third party software applications such as those listed above. Why not ask for a demo first?