With rising domestic costs, small businesses are really feeling the squeeze and are struggling to survive. In the latest Federation of Small Business (FSB) quarterly Small Business Index, it was found that a record number of businesses are planning to either downsize, sell or close their small business in the upcoming months.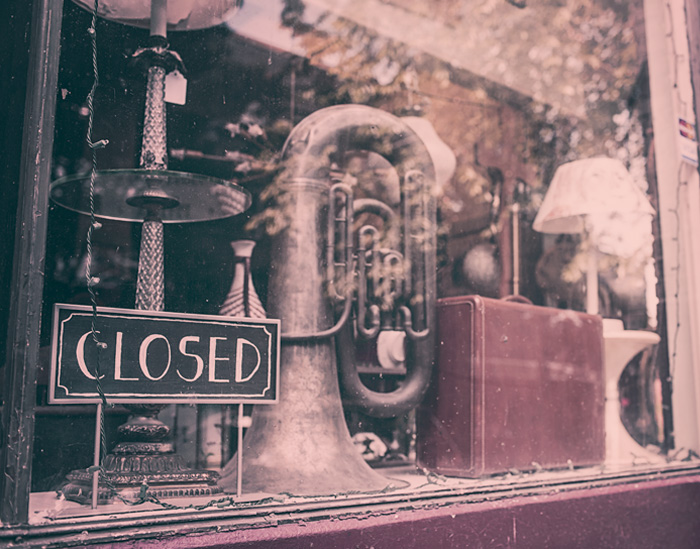 The small business owners seem more pessimistic than ever as almost a third of small business owners are reporting that they expect the performance of their business to worsen. Although, around 27% of small businesses expected an improvement.
The main reason behind the latest lack of confidence is the rise in business costs. 40% credited this rise to labour costs, 35% to utility costs and 33% to input costs. Around three quarters of firms reported that they are facing the difficulty that comes with these high costs and they have also noticed, that there has been a significant increase since last year.
Mike Cherry, the Chairman of FSB commented: "As we progress to stage II of Brexit talks, negotiations with the EU27 are set to continue dominating the political agenda. While the swift agreement of a transitional arrangement and an ambitious free trade agreement with the EU are absolutely critical, its spiralling costs, weak growth and flagging consumer demand at home that are front of mind for small firms day to day. It's troubling to see a record number of entrepreneurs seeking an exit as these challenges prove too much for many."
The record number of businesses 14% (which makes it one in seven businesses) reporting to possibly seizing to operate their business in the next three months, is worrying for the small business community.
Some other issues highlighted are that the profitability of small businesses has fallen, 41% of businesses reported that there was a decrease in their profits. Also, it seems that the domestic economy is to be blamed for these pessimistic views, with consumer demand, appropriately skilled staff and regulations given as barriers of growth.
Mike Cherry highlights another issue which is a major problem for SME's in the UK: "Our late payment crisis means £18 billion is being withheld from small businesses across the UK, stifling investment for growth and causing thousands of firms to go bust every year. The new Small Business Commissioner must make ending this debilitating crisis his top priority. Equally, small firms in dozens of local authority areas are still being denied the emergency business rates support they were promised last Spring. The delay may well have spelled the end for some firms left reeling by April's bruising revaluation."
The Prime Minister needs to secure the right Brexit deal as it is necessary for the confidence of small business owners. Small Businesses are the backbone of the UK economy, therefore the government needs to be proactive in helping the small business community.
More small business news here.