With rising electricity costs and a significant decrease in the cost of solar systems, solar power has become an extremely cost-effective energy alternative for many businesses. Whatever industry you're in, solar power could potentially lower your energy costs and give you a competitive advantage, by showing your commitment to supporting sustainable energy practices.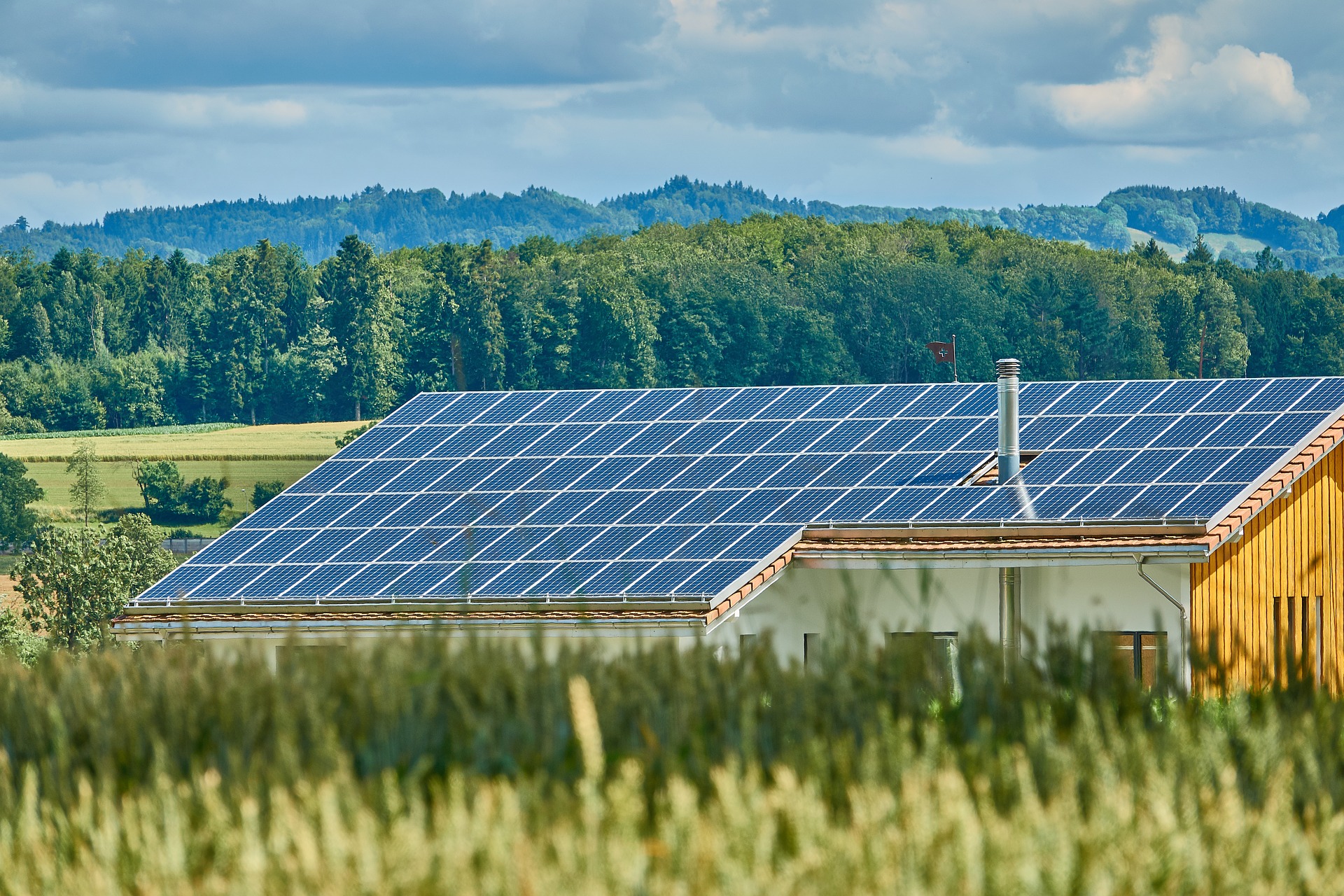 What is solar power?
Solar power is the conversion of energy from sunlight into electricity. It is a clean renewable energy source, with the potential to replace conventional fossil fuels such as gas and coal, therefore reducing the carbon footprint of energy generation.
The benefits of solar power are now widely recognised and electricity generation from solar panels has increased rapidly in the UK over the last 10 years. A decade ago it provided virtually nothing, but renewable energy now makes up nearly a third of all electricity generated in the UK.
Energy costs of running a business
For most businesses, gas and electricity charges now make up a considerable chunk of their monthly outgoings. According to Business Energy: "a medium business will use around 35,000 kWh per year, with an average annual electricity cost of £5,013. Whereas an industrial business is likely to use around 250,000 kWh and have an annual electricity cost of £33,566." Electricity costs are rising at an alarming rate, meaning that average business energy bills have soared over the past few years and are expected to continue rising. Many business owners are therefore searching for alternative and affordable energy sources.
Below, Emma Evans in collaboration with Mypower looks at how solar power could deliver long term cost savings to your business.
Reduced energy costs
Rising energy prices mean average business energy bills have soared by over 100% in the last seven years according to Bonhill Group. It is expected that energy prices will continue to rise at a similar rate over the next 10 years. Energy savings from solar can be substantial as installing solar panels effectively allow your business to forward buy your electricity at a set price. This means your business will never be exposed to energy price rises again.
The real benefit of going solar starts once your business has paid off the solar systems costs, as your business can then enjoy a free electricity supply. According to experts at Mypower, businesses should typically pay off their solar power buying and installation costs in 6-9 years and see a typical return on investment of 11-16% or higher.
Maintenance free energy
Solar panels have no moving parts and so require little to no maintenance once installed. The system will provide electricity for 25 to 40 years and many solar panels carry a 25-year warranty.
Supports a green business approach
Solar power is a highly visible means of showing to your customers your strong commitment to the environment. Environmental concerns are increasing and so people are looking for sustainable businesses to support. Switching to solar demonstrates your commitment to a sustainable future and so is likely to appeal to potential customers.
Extra income from solar
The Feed in Tariff (FiT) is a government subsidy given to businesses that install solar panels. It means that you will receive a payment for any electricity you generate and don't use. This payment is set for the next 20 years and so now is a great time to take advantage of this incentive and earn an extra income from solar power.
The businesses solar panels can benefit
Most businesses, however big or small, can benefit from solar power. Large energy users will particularly benefit as they require a lot of energy to operate. Here are some examples of businesses solar panels can benefit:
Agricultural – farm buildings provide large, uncomplicated roof space which are ideal for solar panel installation. This will help farmers significantly reduce their energy bills and also provide them with extra income via FiT.
Hospitality – Gyms, leisure centres, hotels spend huge amounts on electricity and often have large roof space which is not being used. Solar panels could provide significant savings to energy bills.
Healthcare – With expensive medical equipment requiring large amounts of power to operate, hospitals would benefit from the savings made from solar power, as well as additional income from the FiT.
Final thought
Solar energy is a major renewable energy source that can offer many businesses the opportunity to cut operational costs while decreasing their carbon footprint. Whether your business is looking to save money, reduce its carbon footprint or secure its future energy supply, solar power could be the answer to creating a more profitable, greener business all round.
More on having a green business and saving energy for your small business.