Nowadays there is absolutely no reason why your business should not be recycling. Many would argue it is even negligent to not have some form of  recycling system in place, even if it could be more efficient (the chances are it can.) By not recycling at all, you are likely to be spending more money on waste than you should be and your bin area is likely to have overflowed into a mess at least a couple of times before.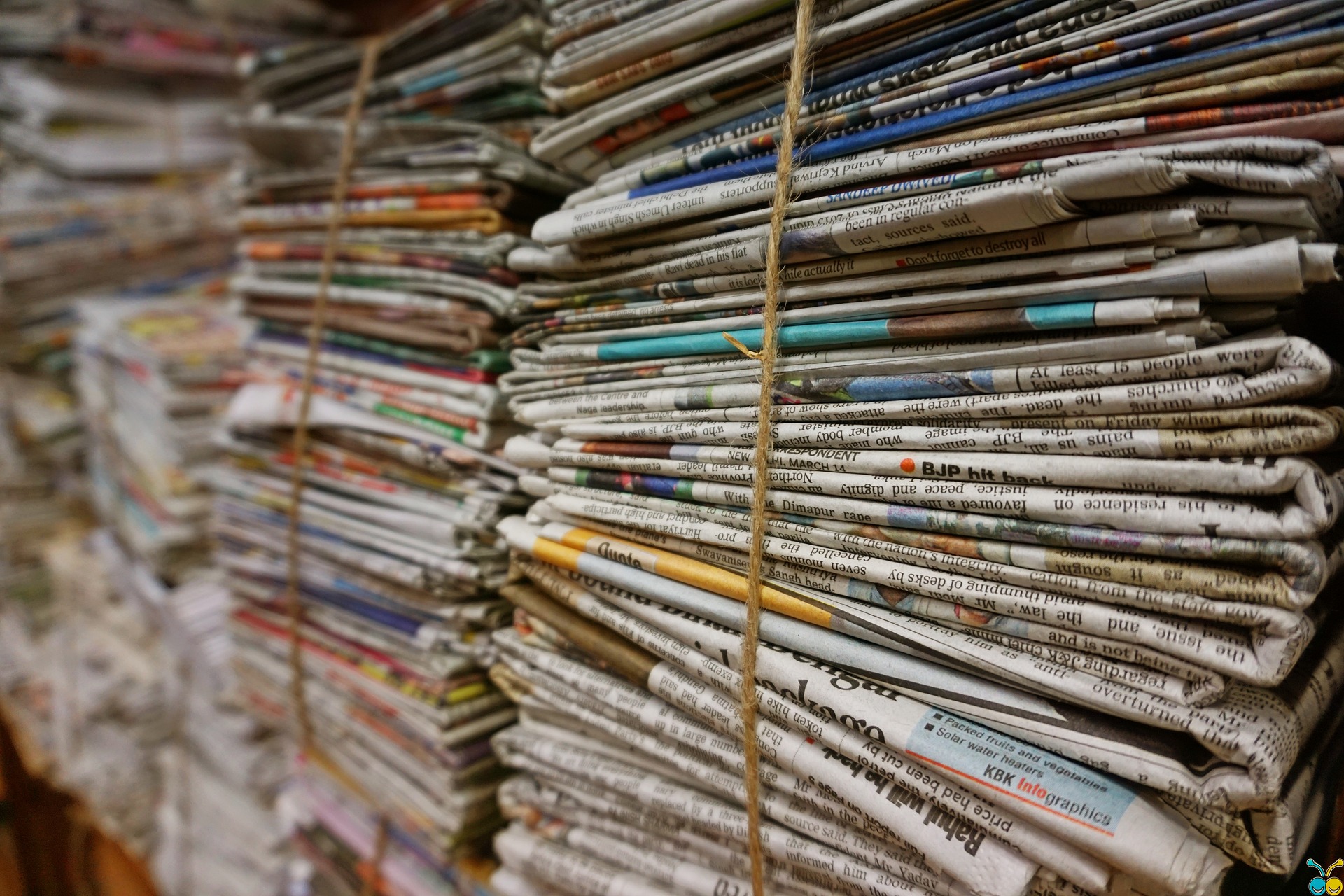 Emma Evans tells us 5 reasons why your business should recycle, in collaboration with QCR.
Become eco-friendly
Unless you have been hiding in a cave for the past year, you will have noticed media coverage on climate change and recycling has been rife. If you are not already recycling then now is the time to act. It is easy to envisage some form of strict law enforcement on business recycling coming in in the near future, so why not start now? Starting to recycle your cardboard and plastic is simple with the right equipment in place. Why not have peace of mind, knowing all of your recyclable waste is being reused and not rotting away at a landfill site or worse polluting the countryside or oceans? Recycling will enhance your green credentials and this eco-friendly practice will get acknowledged by health and safety inspectors.
Save your business money on waste
It is rare that buying a better product actually costs less money but using recycling equipment will do this. If all waste is piled into bins then the frequent collections are sure to cost a small fortune. Segregating the recyclables from the general waste and then either baling or crushing the recyclables means fewer bins and less regular collections are needed. Better still, if your business produces very little general waste but a lot of cardboard and/or plastic, these bins could be removed altogether. A baler would replace these bins and compact all cardboard and plastic separately into dense bales. Bins are not needed because these bales can be stored, stacked and will be collected by a recycler at a far better rate than a waste management company would empty bins for. As a general rule, if over £20 is being spent on general waste bins or over £12 on recycling bins per week, then recycling equipment ought to save you money.
Save space in your waste area
If you use bins then you will be aware that they can take up heaps of space in small areas. These are particularly problematic in the hospitality sector where: bars, hotels, restaurants, takeaways and nightclubs often have little room to contain waste. Larger businesses may also use skips, which can take up room even in larger spaces. Reducing bin quantities with recycling equipment will allow for more space. Small recycling balers have a footprint even smaller than one 1100 litre size bin so they can replace a crowded messy area with a clean open space with perhaps one or no bins left.
Save time for your staff members
Without realising it much of the time, your staff probably spend too much time handling waste when it's loose in bins. It takes more than just throwing an empty cardboard box in a bin because nine or ten boxes later, the bin will have little space left. In order to fully utilise bins, boxes need to be flat-packed in order to cram as much in as possible and this takes time. Bin location can be another issue. Many recycling equipment items like balers and compactors are small enough to be located in a convenient area close to the source of waste. Bins, however, are not small enough and often need their own designated space. This can be a walk away from the main working area and the minutes will add up. This can be more of a problem for larger businesses with big warehouses. Both you and your staff would much rather concentrate on the jobs they are paid to do rather than getting regularly distracted by waste handling.
Give yourself a great public image
Walking passed a business that has a crowded and messy bin area is rather disconcerting. If you see a poorly kept waste area then automatically you will judge what the rest of the business like. It is important for the hospitality industry to keep standards high. A messy waste area could indicate laziness and neglect and the same standards could be seen inside, which many members of the public would decline to view. One, two or no bins at all alongside a baler or compactor will keep cleanliness standards high. This will tick the green boxes and you will not receive any scrutiny from the ever judgemental general public.
More on making your business eco-friendly and improve company reputation with recycling.