Participating in seasonal events such as Halloween can help you be festive and have fun, while promoting your business through spooky marketing ideas. Doing something out of the ordinary like dressing up in Halloween costumes will make you noticeable and attract attention and customers. People are more likely to spend on 'special occasions' so celebrating Halloween can definitely help you increase those sales.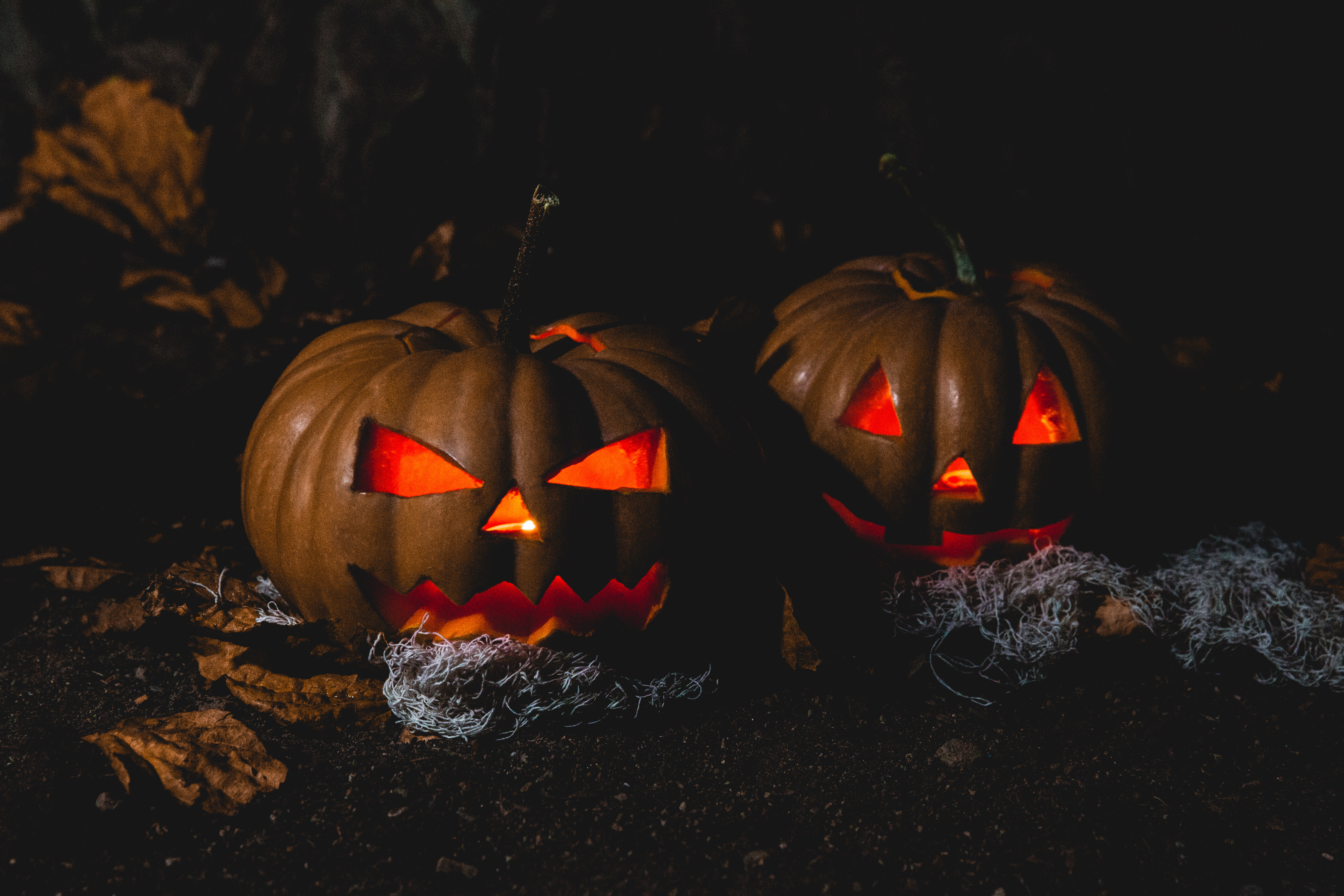 Halloween, as well as other seasonal events, can bring people together. Neighbourhoods and communities often come together to celebrate, so it is a good time to get involved in the community. Here are some scary Halloween ideas to get you in the spirit and attract customers. Also don't forget you can even get festive if you are an online business.
Trick or treat bags
You can hand out sweets and chocolates to your customers and cheer them up, this will help create a more special and happier customer experience. If you do this by the front of your store, you can entice customers to come in, in exchange for free Halloween sweets. Additionally, you may want to hand out business cards and/or discount vouchers to customers and to the general public around your shop. This can hopefully ensure future sales.
Create themed products
This is a great way to increase sales seasonally. As mentioned before people will spend on 'special occasion' and 'limited edition' products because they will not be around for a long time, so take advantage of this and get creating. Whether you sell candles or have a makeup line – you can definitely create some new exciting and interesting themed products. Alternatively you can come up with creative marketing campaigns to promote your existing products within the Halloween theme. For example, if you are selling red lipstick, you could promote it as 'Vampire Red'. Or if you have a food-orientated business, then there are vast opportunities to create seasonal food and drink products. Get thinking, and get creative!
You may also want to bundle items together and sell them at discount prices. This can be a few makeup products that will get you ready for Halloween. Or if you run a small convenience store, you can bundle together food items and label them as 'apocalypse survival kit'. Halloween will give you a chance to really get inventive.
Decorate
If you have a store, you should really consider getting some decorations for your store to show your customers that you are involved in seasonal events. You can buy cheap decorations that can make a big impact on the impression that a customer has of you and your business. These can vary from fake cobwebs to plastic skulls. If you have a display, you can add Halloween colours as well as classic Halloween images to accompany it.
If you are an online business you can still get involved by incorporating Halloween images and text across your website. You can do this by uploading Halloween related content or you could even get a web designer to add Halloween inspired designs to your website. This will give your site an element of fun, as well as appearing relevant and current.
Celebrating the Halloween festivities can actually help your brand by making it come across as fun and endearing, and a positive brand is great for business. However there are of course certain businesses where it wouldn't be appropriate to use the theme, and there will also be companies that want a purely professional brand, so "fun" isn't something they want their brand to be perceived as.
Social Media
If you a running a small business, you will likely know the importance of social media and how much of a difference it can make to your business. So, making the most out of social media during seasonal events is essential. Halloween will be a trending topic at this time of year, so for your Twitter you can use relevant hashtags to reach more people. This will hopefully help you attract new customers to your profile and business. You can also create competitions such as 'best fancy dress' and get people involved on social media platforms such as Instagram by using your unique hashtag. This will create a buzz around your business and social profiles.
You can also add to your website by having Halloween themed discount codes. This will add a touch of Halloween to your business and help you make good sales. Consider using festive codes such as 'Boo' or 'Scarydiscounts' 'Onlytreats'. Remember to make them short, memorable and for a limited time.
Halloween Party
You may want to partner with local events that are taking place to promote your business. You can be the local sponsor of the event, giving out free samples accompanied with the company branding, coupon or business card. Or if there are no Halloween events in your community, consider partnering up with local businesses and hosting a Halloween party or event to promote your business.
It's important to take advantage of seasonal events and take the chance to promote your business and become memorable. Having a brand that is memorable and endearing will surely help drive sales and make your business a success.
Have fun and have a HAPPY HALLOWEEN!