You need to let the world know about your new business, but what if you have a small PR budget, or no budget at all? Here we look at how you can spread the word about your business for a minimal outlay.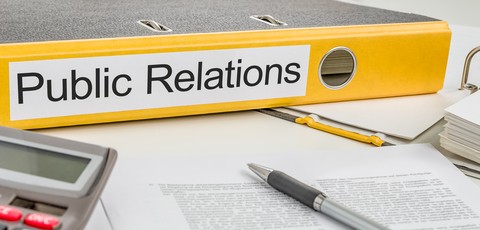 Define your PR targets
To save yourself time and money, take time to create a list of targeted recipients of your PR efforts – whether they're online or offline. Find out which journalists cover your industry, and include them in your PR campaigns. Don't limit yourself just to traditional media contacts, think about who else could potentially spread the word about your business – anyone from your local radio station controller, to the office manager at a local sports club.
Press Releases
If you're about to launch your business, or a new product or service line, a well-written press release is essential. Unless you're fairly skilled with both writing effective copy, and marketing, you should consider outsourcing your press release writing to a professional – it shouldn't break the bank. The key to successful press release writing lies in grabbing the attention of the recipient, who is likely to receive dozens of releases each day. Have a punchy title, well-written copy, a compelling reason for writing it in the first place, and don't forget to include all your contact details.
Articles
Publishers are always on the look out for good quality, engaging, and unique content. Can you create content which not only informs, but also gives you the opportunity to show off your expertise and services? Perhaps you can provide advice on selling, employing people, or how you can add value to a business? If you've already set up a successful enterprise, publishers are always on the look out for success stories.
Freebies
If you're marketing a new product or service, why not offer potential reviewers (such as journalists) a free taster? This could be a sample product or access to your service for a limited time. Again, make sure you spend time gathering the contact details of potential targets, otherwise you'll be wasting both your time, and your samples.
Images
You'd be amazed at how much a good photo or graphic can enhance a press release, or any other type of communication. It is worth investing some time and money to have professional photographs taken of both your products, and the key people in your business.
Enter Awards
Entering a business competition is a great way to get noticed, and if you win, the kudos will only benefit your brand. Find a list of upcoming deadlines at the Awards Agency site. Also consider the Smarta and StartUps awards, which both generate a lot of press attention.
Events / Shows
Trade shows and other events (workshops, seminars, product demonstrations) are great ways to show off your business, gain new contacts and customers, and grab the attention of journalists and editors.
Twitter
These days, most businesses will gain some type of benefit from using Twitter and other social media sites. The key lies in how you engage with your audience. Use some imagination, and encourage users to start conversations with you, and interact with other businesses. Don't just tweet an occasional 'news' update about your business and expect to gain thousands of new followers. It takes persistence and hard work to build up a decent following. Don't neglect Google+, LinkedIn and Facebook in your PR efforts, but Twitter is the most accessible to start with, and very widely used by the press.
Be Persistent
You will need tenacity to carry off a PR campaign on a budget. Journalists and other key contacts are busy people, constantly juggling stories, and fielding hundreds of incoming requests each week. Don't be afraid to send reminders, make follow-up calls, or make contact across more than one medium (email, phone calls, social media, etc.) – after all, this is the whole point of PR – getting your business noticed.
Ongoing Activity
Think of your PR effort as a an ongoing activity, rather than a one-off task whenever you have a new product to launch. Spend time building up relationships with key people who can help your promotion efforts.