Shweta Jhajharia from The London Coaching Group provides answers to some frequently asked sales and marketing questions posed by start-ups, including making the most of social media, and how to retain customers.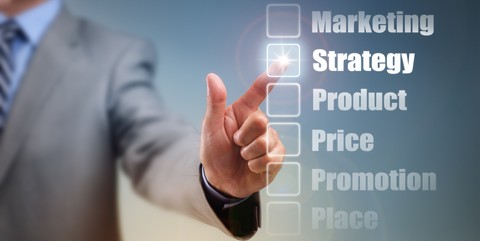 Many start-ups are cash poor. How can they advertise their wares on a shoestring budget?
Being cash poor does make marketing more difficult, but not impossible. The key thing to remember is that marketing is an INVESTMENT not a spend. In every single activity you do, you need to carefully test and measure. Any activity where the gained clients/customers meet the costs of that activity, that activity should be done over and over again.
As startups, you will often find that many of the software out there is available for free while you still have small numbers. For example, MailChimp is free for smaller numbers and less features – which can help you kickstart your email marketing. Of course, social media is entirely free. And social media PPC (such as Facebook Ads and Twitter Ads) can be run at as low a budget as you'd like. Experiment with them and get them to work for your business and it can become a lucrative channel.
Also, do not underestimate the power of word of mouth as you begin – just make sure you are activating it properly. Simply "networking" is not enough – give the people you meet a reason to visit your website and/or your store. Don't just hand them your business card, tell them something they can download and/or get by following up with you.
Do you agree that most small businesses don't make the most of social media to promote their brands?
This can often be true, but I also think it is unwise to focus strongly on social media at start up stage. It's tempting as a channel since it is free. However, it is also becoming a crowded space, and one that is difficult to get real traction from. While social media presence is essential in today's world, there are other, more solid channels that should be focused on in the startup stage, as you need results now and fast.
Social Media channels are often a long game – there may be strategies that will produce more reliable and predictable results which you should focus on FIRST. Of course, this all depends on exactly what your product is, who your target is, and what your primary USP is – all of these will determine which channel is the best one for you.
Are press releases still worth distributing in the age of social media?
Of course. While social media is prevalent, by no means is it the only source of information in today's world. Press releases are distributed not only to your traditional newspaper and magazine journalists, but indeed to online journalists and blog writers where you will likely still want exposure.
Press releases are important especially when you have some sort of new, interesting information to share. When you've won an award, your business has broken through some sort of record, or you have gathered and analysed some data in your industry are great times to think about writing a press release.
Remember to always have a "hook" in your press release – why would anyone care about what you're writing about? That needs to be mentioned FIRST.
You're entering a new market, but you can't compete on price, what else can you do to attract buyers?
Customers are actually not interested in the lowest price. Customers are looking for value – so that is what you have to display. What is it that you provide that is more valuable than your competitors? What benefit are your customers getting from your product? What is the Unique Selling Proposition you offer? Bring that to the front and centre. I talk about this more in one of my video blogs.
Do you have any advice for start-ups on how to keep customers coming back for more?
Customer retention is one that businesses usually need to be constantly revisiting and reoptimising. It will change as your business changes and can be very different from one business to the next.
For most startups, retention is primarily gained by providing a good service and implementing good loyalty strategies. This may be things such as offering frequent members free items, implementing a "points" system, giving your subscribers special deals etc.
You will also want to ensure there are good referral strategies in place – ones that benefit both the referrer and the referral are ideal as your customers are more likely to participate – which not only retains them, but brings you further customers as well. It is a good idea to create a focused referral system – you can click here to download a simple 3 step referral system that we use with our clients.
Usually, however, at startup stage, you're focusing on survival. Focus on providing the absolute best service/product you can and you are likely to automatically bring customers back for more. As you become more and more stable, you can start focusing more on your retention strategies.
About Shweta Jhajharia
Shweta Jhajharia, Principal Coach and founder of The London Coaching Group, is a multi- award-winning business coach, recognised both by external bodies and the industry awards panels as the top coach in the UK. Despite competitive economy, her clients across sectors consistently achieve measurable double digit growth (over 41%) and are the most awarded client base in UK.