In today's modern world, the humble business card is an oft-forgotten marketing tool. With almost two-thirds of the world now connected by smartphones, it seems sensible to consider the days of business cards numbered, but is this really the case?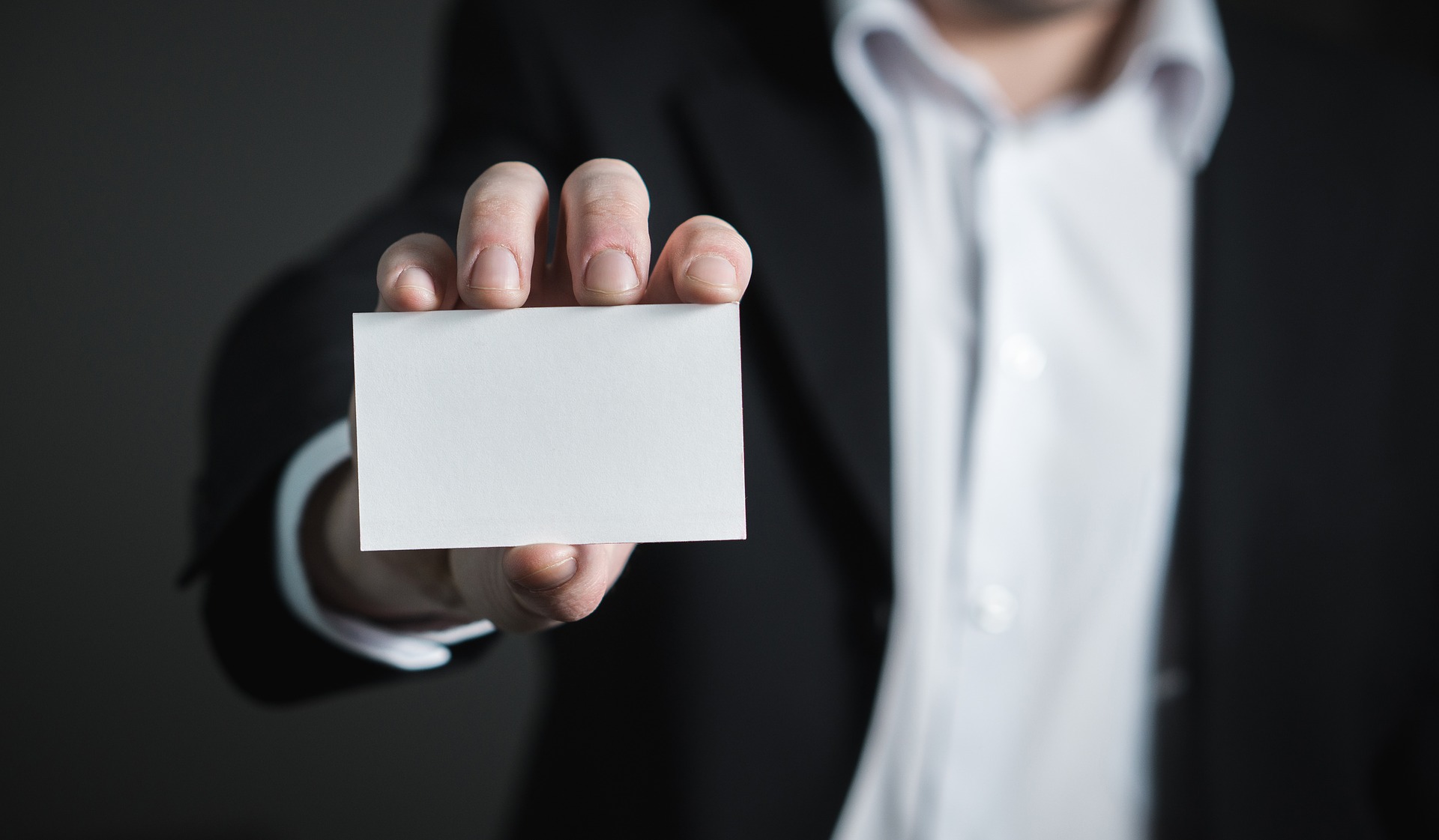 Mobile phones and social networks become increasingly ubiquitous, but business cards continue to play an important role in commerce. One statistic shows business cards could increase sales by 2.5%, whilst another shows 72% of people judge you on the quality of your card itself. Surprising, but nonetheless good to know.
With business cards still proving relevant, it's important to keep them representative of you and your business. So in this post, BrandPacks share 6 tips for getting the most out of yours – from paper stock and printing to design and content.
Use high-quality paper stock
39% of people would choose not to do business with someone if they had a "cheap looking business card". The assumption is if you can't afford a good quality card, you're perhaps not that successful in business. As incorrect as this assumption may be, it's easier to avoid right off the bat by impressing those you meet with a business card printed on exceptional quality paper stock.
Ensuring that you have a good quality business card can do wonders for your business and brand. So look at a business card as an investment into your business brand.
Use a professional custom design
This would seem a given for most, but many just go with the standard design offered by their local print shop. Rookie move. This may be an easy option, but when it comes to making your first impression count, a quality custom-designed card can be the difference in gaining trust and losing a new client.
Easy options for custom business card designs include:
Hire a low-cost designer to make one for you
Make your own with a business card template
Add social connections to your card
70% of employers have a look at the social media profiles of potential new hires. Whilst you may not be being hired as an employee, you should expect new clients to be checking up on you, too. Inspire trust with new clients by adding social media account names on your business card. This shows you've nothing to hide, and it's another option for clients to connect with you.
Add a call to action
88% of business cards are thrown away within the first week, so it's important to make your business card work for you quickly. Don't wait for prospects to forget you or lose your card. Rather than only adding your basic contact information, include a CTA (call-to-action) on your card that'll make people take action soon after meeting you.
Here are some examples:
"Call me today and get a free consultation worth £199"
"Get 10% off any service when you book through this phone number"
"Email me today and I'll send a free sample of the products we discussed today"
"Text me on 0123 456 789 for a free proposal on your project"
Include social proof
There's often a lot of wasted space on business card designs. Once you've inserted your key contact information, the rest is yours to play with.
Though certainly not the standard, I like to include social proof on my business card designs – one or two lines to show potential customers just how effective my services can be. For example:
"90% of my clients stay with me for over 3 years"
"Last year I increased sales for my clients by an average of 133%"
"I am rated in the top 3% of service operators nationwide"
Remember: your business card is a marketing tool, use it to market yourself and your services just like you would with any other medium.
Double up as a loyalty card
Depending on the products or services you sell, doubling-up a personal business card into a loyalty card can considerably influence visits to your business. Nearly 30% of customers state that they are "extremely likely" to increase the number of visits to a business if there is a loyalty program involved.
Better still, statistics also show that customers engaged with a loyalty program modify their spending to increase points, for example, they spend more money. Use this data to further capitalise on loyalty & encourage a visit to your business by pre-filling the first stamp. Studies on coffee shop loyalty cards have shown the closer someone is to reaching a loyalty reward, the more frequently they will visit the business.
It's human nature to want to reach goals faster; the same human nature should be used by savvy marketers.
More on small business marketing and why you need social media.