If you are setting up an eCommerce site for your own, or a client's company, you may be interested in some useful tip on how to launch a successful eCommerce site.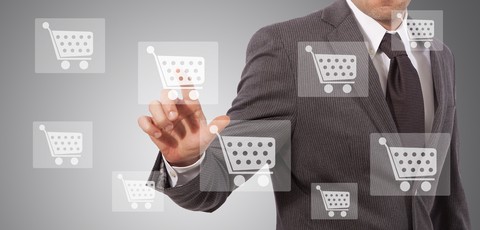 Chloë Thomas, the author of 'eCommerce MasterPlan', has provided 12 top tips to help set up a successful eCommerce business, which we've used as a basis for this article. You can find out more, and buy a copy of the book here.
Launching a successful eCommerce site
1. Work out what your business structure will be. Are you going to operate just online, or are you going to have a shop as well?
2. Focus on a small range of products to start with, and focus on a niche area.
3. What's your USP? Make the most of out it – if you pride yourself on customer service, make sure you have the resources to man the phones.
4. Thoroughly research the available eCommerce offerings before buying, and don't waste money on a corporate-scale system if you are only running a small operation.
5. Find a good web host, and consider using a dedicated server, which could offer faster load times, and won't be affected by other sites sharing your hosting platform.
6. When you have launched your eCommerce site, you will need to spend time marketing your site online. People will not visit unless you have spent time spreading the word, investing in search engine optimisation and pay-per-click text ads.
7.  Create a marketing plan – even if things turn out quite differently, it will provide you with something to focus one from day one. Even if your business evolves in a different way from what you expected, business plans can be used to show how your company has progressed since launch.
8. Make the most of your own strengths to enhance your eCommerce site. Even if your background isn't in IT, you can add great value to your online business with PR, marketing, photography, and many other skills.
9. Use all available marketing channels to sell your business – including email marketing, PR, pay-per-click, blogging, direct mail, and search engine marketing.
10. Make sure you collect customer data from day one. Your best source of future business is from people who have already bought from you in the past. A good eCommerce system will record customer data which you can migrate to email, or other formats.
11. Consider running an email newsletter, and include an email sign-up form on your site. There are plenty of good email newsletter providers available these days. On Company Bug, we've tried MailChimp which is good value and easy to use.
12. Make sure you install Google Analytics, the leading way to monitor your website traffic – including eCommerce conversion tracking.