Every eCommerce brand has a goal to increase traffic and grow revenue. It can be incredibly frustrating when the campaigns you painstakingly develop start pushing more leads to your eCommerce store but fail to generate the expected sales.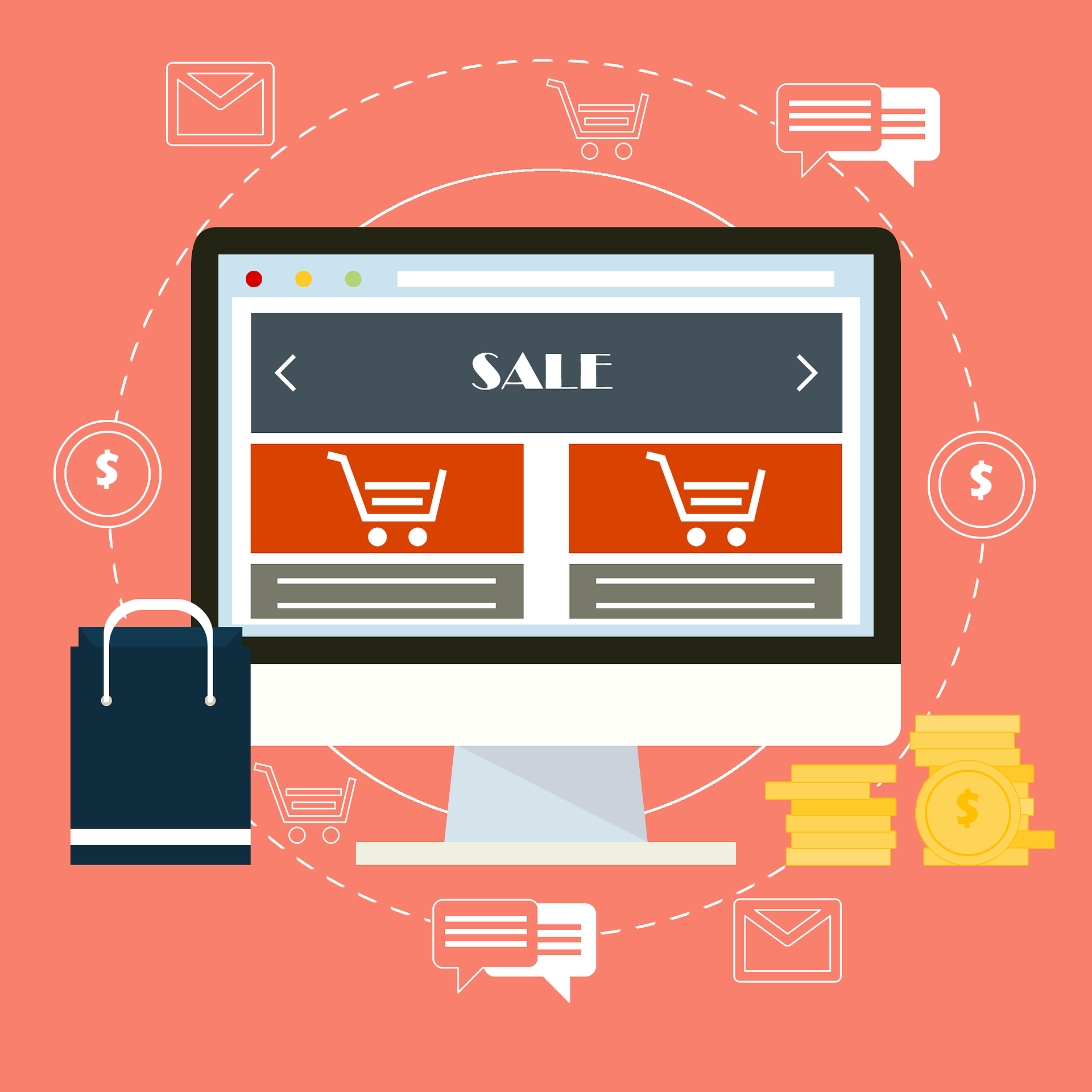 Dig into your analytics and there's a good chance your bounce rate will be higher than you would care to have it. No matter how much traffic you throw at an eCommerce store with a high bounce rate, you'll fail to see the desired lift in conversions.
Something is stopping the majority of visitors from browsing, clicking, and purchasing. Before you can work toward reducing bounce rate throughout your online store, you need to know what you're dealing with. Here is how to reduce the bounce rate and boost eCommerce engagement as told by Visiture.
What is bounce rate?
When a visitor lands on any page within your store but leaves without visiting any other pages, that's counted as a bounce. So, your bounce rate is a percentage of how many people bounced without taking action.
The hard part is determining the cause of your bounce rate. For eCommerce sites, that could be any number of factors, such as:
Complex layout
Not mobile-friendly
The customer was comparing prices on a single product
Slow load times
Insufficient information
Poor messaging alignment
Here are some of the most common causes of an elevated bounce to review and test for bringing down your per-page and overall bounce rates while boosting on-page engagement.
1. Unclutter your content
Marketers often want to cover all their bases when a customer lands on the site, whether it's a product page or a home page. Unfortunately, trying to follow all the conversion "best practices" while speaking to every audience segment can result in content overload.
There are key elements to focus on that should be included, like trust signals and social proof, because they absolutely contribute to your goals.
Anything else in your store that is not directly contributing to conversions and helping you achieve your goal is a distraction. Too much clutter, and it makes it difficult for a customer to decide what to do first.
Best Buy does a great job of eliminating clutter above the fold on its home page to help steer attention toward its navigation and the promos in its carousel.
For product pages, focus on including elements most relevant to informing the customer and assisting with gaining the conversion. Secondary elements should be minimised or placed below the fold to reduce distraction. Keep them focused on the content and the call to action to reduce the odds of a bounce and conversion loss.
2. Improve your product descriptions
Product descriptions serve several purposes. A good product description:
Entices readers to read more by engaging their interests through empathy and representation of the problem/solution
Presents the features in a way that lays out the benefits to customers
Addresses common questions so customers can make an informed purchase decision without researching further
Speaks to specific audiences
When you use generic copy provided by the manufacturer and/or content focused on only features and specs, then you miss all of those key elements. Write better product descriptions so that customers who land on your product pages have no reason to hit the back button.
3. Provide engaging content on category pages
Category pages are rarely optimised with content, but they should be. They're one of several types of landing pages for catching both organic and paid traffic. Customers also try to visit these pages in navigation.
According to Smart Insights, Baymard Institute conducted an 8-month usability research study on product findability focusing on navigation and category pages. The study revealed that users often click parent categories in mega menus, but that most parent categories were unlinked labels.
If customers are expecting a link so they can look into a category and nothing happens, they may consider that a design flaw or site glitch and leave in frustration—especially on a mobile device.
Provide some optimised and descriptive content on every category page, including parent categories, using the same approach as writing high-quality product descriptions.
4. Design and content format matters
Whether it's a landing page, category, blog post, or product description, the way you format your content has a tremendous impact on conversions and engagement. High-value content does no good if the visitor has trouble reading it because the layout and formatting are atrocious.
Consider the goal of the page. Design your page and format your content so it's easy on the eyes, can be skimmed through and digested quickly, and contributes to your goal.
Simple is better. Visually complex sites are consistently rated as less beautiful than simpler designs, according to one study from Google. In that same study, researchers found that the beauty of a site is judged as quickly as 1.20th of a second.
Tommy Walker, former Editor-in-Chief for the ConversionXL blog, dug deeper into this subject to reveal that "simple" websites are scientifically easier to process. A more-complex eCommerce experience could contribute to higher bounce rates and reduced conversions.
5. Site speed needs to be addressed
With the volume of consumers using mobile devices to search and browse, having a mobile-friendly site that loads fast is more important than ever. 48% of consumers start mobile research with a search engine, but 33% go directly to the site they want.
If that site loads slowly, then your bounce rate is going to skyrocket—and our definition versus the customer's definition of "slow" are wildly different.
A 1-second delay in page response can result in a 7% reduction in conversion. As that load time creeps up, so do the page abandonment and bounce rates.
6. Address mobile issues that raise bounce rates
Once you address site speed, you're not done with mobile users yet. There are technical areas where site functionality and usability become issues on one or more mobile devices—even if they work fine for desktop on other popular mobile devices.
If your site isn't mobile-friendly across the board, you risk increased bounce-rates. With mobile-friendliness now a ranking factor with Google, you can also impact your store's rank and organic visibility.
Use Google's Mobile-Friendly Test to check for potential issues with your online store. If any issues arise, Google will highlight problem areas so you can identify what could be creating issues for mobile users and elevated bounce rates.
7. Attract the right visitors
With companies earning double, on average, for every amount spent on PPC campaigns, it's no surprise that eCommerce brands continue to put a portion of their budget into paid advertising. However, those high-ROI ads can easily slide into wasted funds if they're not carefully planned and managed.
One of the most common causes is a disconnect between what your audience is expecting and what they get on the other side of the click. This applies to organic search as well, where the promises and expectations set within the rich meta description in the organic search results need to match the content on your site.
Unbounce calls this "conversion coupling." It's a fancy way of saying your message should be consistent from point to point. Customers searching for specific things will see ads and descriptions you create, which attract their attention, so they click.
The trick to keeping your bounce rates in check and getting the audience to engage is making sure that the page they land on shows them exactly what they were expecting. If it doesn't, then you're not attracting the right visitors. You're selling them on something you don't have.
Those are disappointed people who are going to get frustrated and immediately bounce. The chances of converting them to a customer are slim to none. You can bet they probably won't trust search results from your brand in the future, either.
Revisit your audience research and adjust your content so there's an ideal alignment between what's displayed in search versus what's presented in the content of your store.
8. Give them resources to engage more
Every bounce happens for a reason. A good chunk of your customers are leaving not because of a bad experience, but because they're just not ready to make a purchase yet.
Even a perfectly streamlined checkout with prominent CTA wouldn't convince that particular customer not to leave. What would help is giving that customer additional information. In addition to engaging and informative elements within the page (great product description, Q&A elements, reviews, and feature/benefit matrix) you can provide additional information to limit him or her from wandering and research gathering.
Buyer's guides and resource documents linked within the product page can keep customers in your sales funnel until they're ready to make a purchase decision.
9. Make it easy to find products
One of the leading causes of bounce rates in eCommerce is frustrating navigation. No one wants to try to shop from a site with a cluttered and difficult-to-understand navigation hierarchy. Think of it like trying to shop in a grocery store for the first time and there's no signage for aisles. If you can't find what you want, there's no reason to stay. It would be easier to go somewhere else.
Shopify has simple tips for making sure your navigation is top-notch and provides a simple and friction-free shopping experience that reduces bounce rates:
Don't hide the navigation menu.
Use specific and clearly understandable labelling on the menu.
Use layered navigation and fly-out menus if you have many pages and choices on your site.
Position the navigation in conventional spots, like horizontally across the top of the page or vertically along the left side of the page.
Conclusion
Bounce rates in eCommerce are some of the biggest indicators of success for your store. If your bounce rates are climbing or sitting higher than the industry average, then you absolutely have an issue that must be addressed. Running through the factors presented here can help determine if that's a usability issue, design problem, content and messaging, audience targeting issue or another presentation problem.
Now that you've got insight into the more common causes of elevated bounce rates, you can start eliminating potential causes and get to work restoring and lifting conversions.
More on starting an online business and optimising your e-commerce business.