To build a mobile-friendly, high performance (fast loading time) app with a responsive design for varying screen sizes and great UI (user interface) requires a lot of hard work better left to the pros. And when the mobile app has been built through a strategic Mobile App Development/Android, iOS process, what comes next is mobile testing to get quality assurance. But that is not nearly all there is to it in creating a successful mobile application.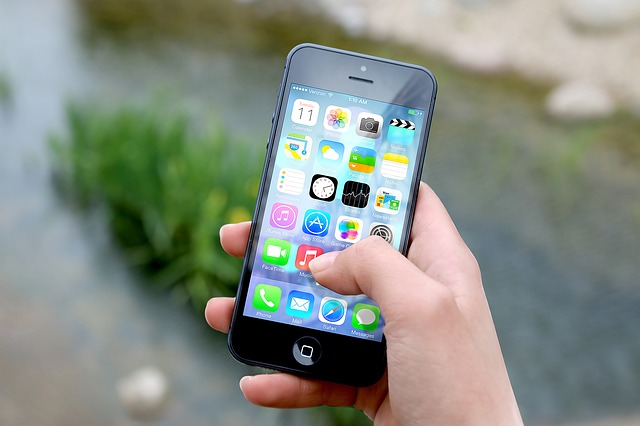 There is more work to be done before you upload it on a mobile app store like Google Play store, Apple App store or Amazon App store for Kindle fire (or any other mobile app store for that matter). And one of such very important things to do is to devise highly effective, straight-to-the-point mobile app marketing strategies to garner lots of downloads once it is launched.
Below are 5 of the most basic must-know app marketing tips for a successful app pre-launch, as highlighted by Harnil Oza, the CEO of Hyperlink InfoSystem.
Use properly spruced up and easy copy-and-paste short links
You will definitely need a short URL for your app. This is because a clear short URL, maybe even customised one, just looks a lot better. It also takes up less space and keeps your text tidy.
Besides, a short link is an easy and fuss-free way to get your app link shared, tweeted, or emailed to anyone. All you need to make this happen is smart URL shorteners. The best part is, you can find free shorteners pretty easily that will do the job efficiently. While you are at it, you can also get deep linking, intelligent redirects, link previews and much more from free smart URL shorteners too. Because all you will need is one shortened link or QR code to your app in any app store you choose.
However, make sure you edit your short links appropriately. It should work on mobile devices such as Android, iPhone, iPad, Blackberry, Windows phone, and Kindle Fire. Or you could decide to get your own URL shortener if you want to add branding to your short URLs.
Use app promo codes
Another thing worth mentioning is app promo codes, as it's a huge mistake not to use these as a pre-launch strategy after you get your Mobile App Development/Android, iOS process right. In fact, a promo code is a great way to get key influencers or press contacts to try your app before you even think about launching it.
A Promo code allows press contacts to review your app and is the main reason why Apple makes it available as soon as your app is approved. Once you have it, you can start using it before you set a release date, which means that you can invite people to look at a final app store version even though it is not available to the general public. This can help you immensely with your app marketing.
Create a website (and a blog) for your app
If you want your app to be successful, you will need a web presence to display your app and host useful content. A website is, indeed, a hub for your prelaunch marketing efforts even if your app is, or is going to be, in app stores. And if you do decide to add a blog to your website, this is even better. With a blog, you can garner lots of visitors by publishing helpful content. More people will get to see and download your apps as the traffic to your site increases.
Use email marketing as a pre-launch tool
It is true that email marketing is the number one communication channel that is still a highly effective and cost-effective digital marketing strategy to get myriad of email subscribers to see and eventually download your app, especially if you have high engagement. This is because you can send emails to customers as well as prospects about a lot of things and then attach a short link of your app at the bottom of the email. So it is still one of the most effective ways to nurture prospects and convert them into customers.
Put a good support system in place
You simply cannot underestimate how important it actually is to have a good support system in place. You need really good customer services as people will want to ask relevant questions about your app. If you don't have a FAQ yet, this is a good opportunity that will help you create one. Just outline the most frequent questions and include them in your FAQ. But get your Mobile App Development/Android, iOS right first. If you don't, be prepared to be bombarded with complaints and derogatory comments.
However, a good support system is not just to create a great FAQ. People are more inclined to use your app if they can get support easily. Most people hate to figure difficult things out for themselves when they should be able to ask questions and get straight-to-the-point answers instead. So make sure your support system is really good after a Mobile App Development/Android, iOS.
Final Thoughts
Unarguably, it is universally true that effective mobile app marketing strategies are crucial to the success of any mobile application after the completion of the mobile app development / Android, iOS process, which means that it is also applicable for apps built for Android and iOS devices. This is the main reason why app owners need salient tip, strategies, and tactics to use in their mobile app marketing pre-launch efforts.
More on apps for small businesses and the impact of apps on e-commerce.