Project management is not as easy as you think. There are a lot of things you need to take care of. From planning to final submission, the list is endless. If you have to keep a record of every step you take in your project or to know what all steps are to be taken for the completion of the project, using a Gantt chart tool is the ultimate solution.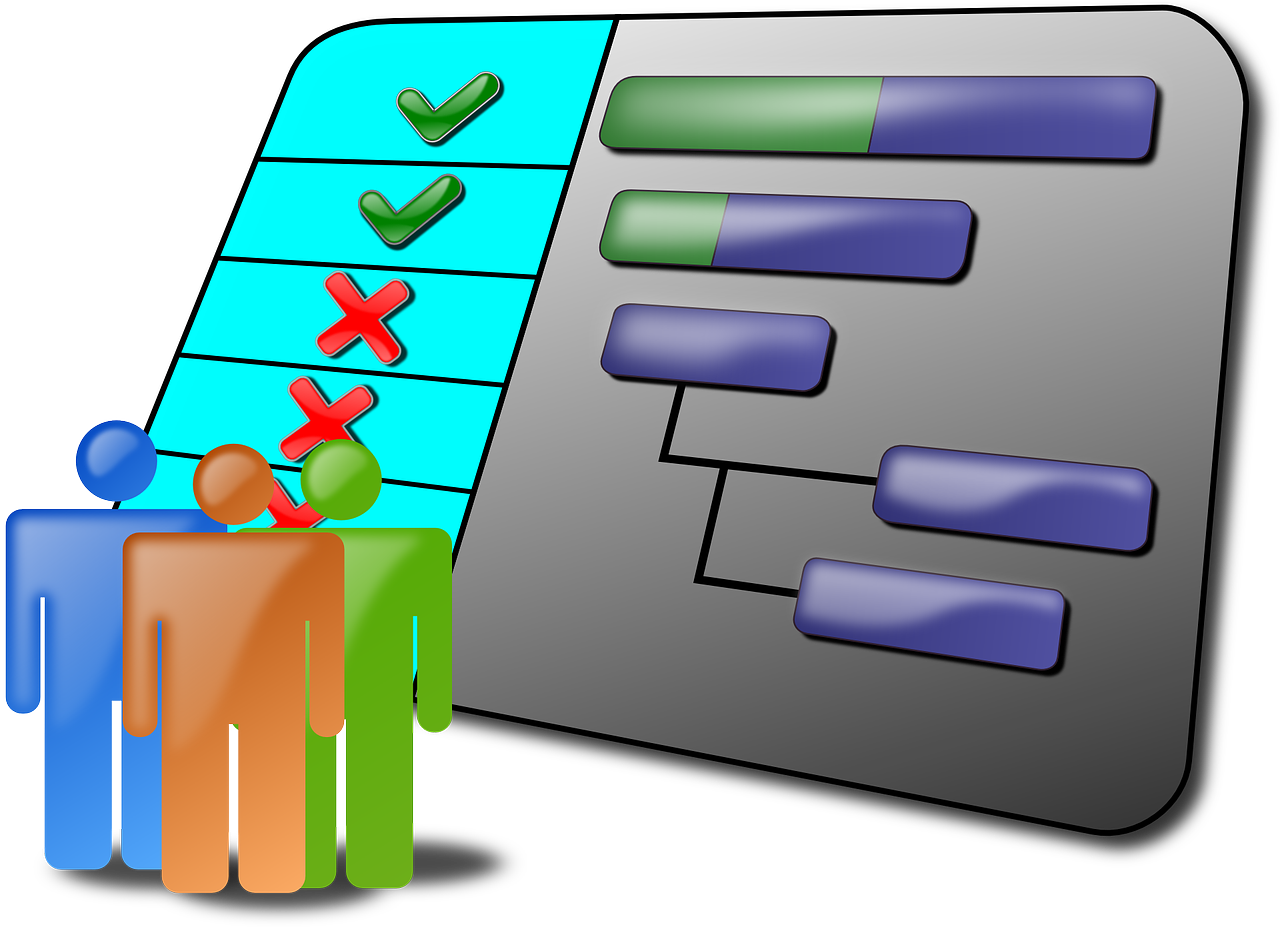 Gantt charts are flexible charts that provide a broader look at the status of every project. You get to see how your tasks overlap and connect on your schedule. It helps you plan, manage, and execute.
A Gantt chart enables managers to keep the promise made, overcome any obstacles and avoid any delays. Before computers, Gantt charts were drawn by hand, but now, digital Gantt chart or online Gantt chart tools are making it easier to stay updated with the project progress.
Gantt Chart glossary you need to know:
Tasks: Tasks are the assignments individuals have to do to reach the goal. It is associated with a start date, end date, people involved and other project information.
Milestone: It's a task with zero duration. You might use it to make the completion dates of specific tasks.
Task status: It shows the progress, percentage, and completion of the task.
Dependencies: It shows which task is connected to what task.
Assigned resources: It indicates the people assigned to specific tasks.
Critical path method: It creates an optimal timeline to plan every project.
Gantt charts are widely used in businesses to monitor all kinds of projects as per the rules of project management. There are many Gantt chart tools for you to either create a Gantt chart from scratch or build one with Gantt chart template.
Here's the current top seven best Gantt chart software list, as curated by Vartika Kashyap, Marketing Manager at  ProofHub
TeamGantt
TeamGantt brings project scheduling software online. It allows teams and project managers to manage tasks while reviewing them in a visual format.
It provides team communication, project planning, and resource management functions that offer flexibility to assign tasks, a broad view of every project, set deadline, and create priorities. It's a little weak at in-app communication and collaboration.
What you can do with TeamGantt:
Unlimited time for using the free version
Drag and drop scheduling
Customisable view through Google Calendar
Centralised storage of tasks, conversations, documents, and achievable
Review into team member's workload and availability
Graphical formats for showing planned vs. actual timeline
ProofHub
ProofHub Gantt chart helps teams easily plan projects, modify schedules, and visualise tasks in a timeline view. It is a project management software that has many features including Gantt charts. Once you start using ProofHub for your team, you can add as many users as you want without paying any extra charges. This makes it better than the rest. No matter if you have 20 or 200 users, every ProofHub package offers usage for unlimited people.
What you can do with ProofHub Gantt Chart:
Assign or subscribe task to one or multiple people
Set task dependencies between tasks
Associate milestones with tasks
Track progress of tasks with a percentage
Highlight critical path to see at a glance status of tasks
Use email-in to add tasks in Gantt chart via email
Import tasks and task lists from CSV files
Rational Plan
Rational Plan is available as a cloud-based solution as well as on-premise and it helps both the project managers and teams to develop a consistent project plan with the analysed workload, allocation of resources, estimation of project cost, and management of the budget. Rational Plan has two versions: You can either use cloud-service or opt for an on-premise application.
What you can do with Rational Plan Gantt Chart:
Get resources and finances under control
Schedule the project using duration driven activities
Visually track the baseline and dependencies
Critical path detection
Track project evolution regarding task's completion, time and costs
Collaboration with team members and integration with Microsoft project files
Use of recurrent, split tasks, and milestones
Easy Projects
Staying on schedule and hitting your deadline is quite an easy task with Easy Projects. It offers the perfect solution used by both large firms and small enterprises as well but has limited Gantt chart features. The Gantt chart software is user-friendly so you can drag and drop items onto the timeline, view how your projects are performing, update and assign tasks and track timelines in real-time.
What you can do with Easy Projects:
Plan your project in visual interface
Drag and drop scheduling
View project critical path
Import MS Project and Excel files
Milestones to mark important dates
Freedcamp
Freedcamp is project management software that includes features such as project scheduling, time tracking, document management, and collaboration. It's Gantt chart feature is available only with the paid plan.
The tool gives ultimate bird's eye view of your tasks, letting you quickly adjust your plans. It is suitable for small teams that want an affordable solution. The tool is priced per user and sold in tiers that scale according to the number and complexity of features.
What you can do with Freedcamp Gantt Chart:
Edit task schedules, such as start dates and due dates
Understand task dependencies and the project's critical path
Relative scheduling along with auto-scheduling
GanttPro
GanttPro is an online Gantt chart-based project management solution for users to visualize project plans and schedule projects automatically.  It allows working with resource workload. They have clients in design, manufacturing, engineering, E-commerce, and IT spheres.
What you can do with GanttPro:
Online Gantt chart maker
Automated project scheduling
Resource planning and management
Time log and reporting
Integration with Jira and Google Drive
ClickUp
ClickUp is a productivity platform that has a Gantt view to schedule, manage dependencies, and prioritise everything in a project timeline. This feature includes start and end dates, drag-and-drop functionality, dependencies, and a lot more. ClickUp works for any type of team to keep up with project progress, manage deadlines, and handle bottlenecks.
What you can do with ClickUp Gantt Chart:
Multiple views including Board, List, Box, Gantt chart and Calendar
Assigned comments
Discover the critical path
Watch the progress
Chrome extension
Edit multiple tasks
Which is right for you?
Lots of options, right? The most successful managers and teams understand the need of the Gantt chart. You may need different styles for different scenarios and different projects. Choose the one that's the best for you.
More on project management tools for your small business and growing your business.