Whether they want to enjoy the great weather or spend more time with their families, many of your staff would enjoy working somewhere other than the office in the summer.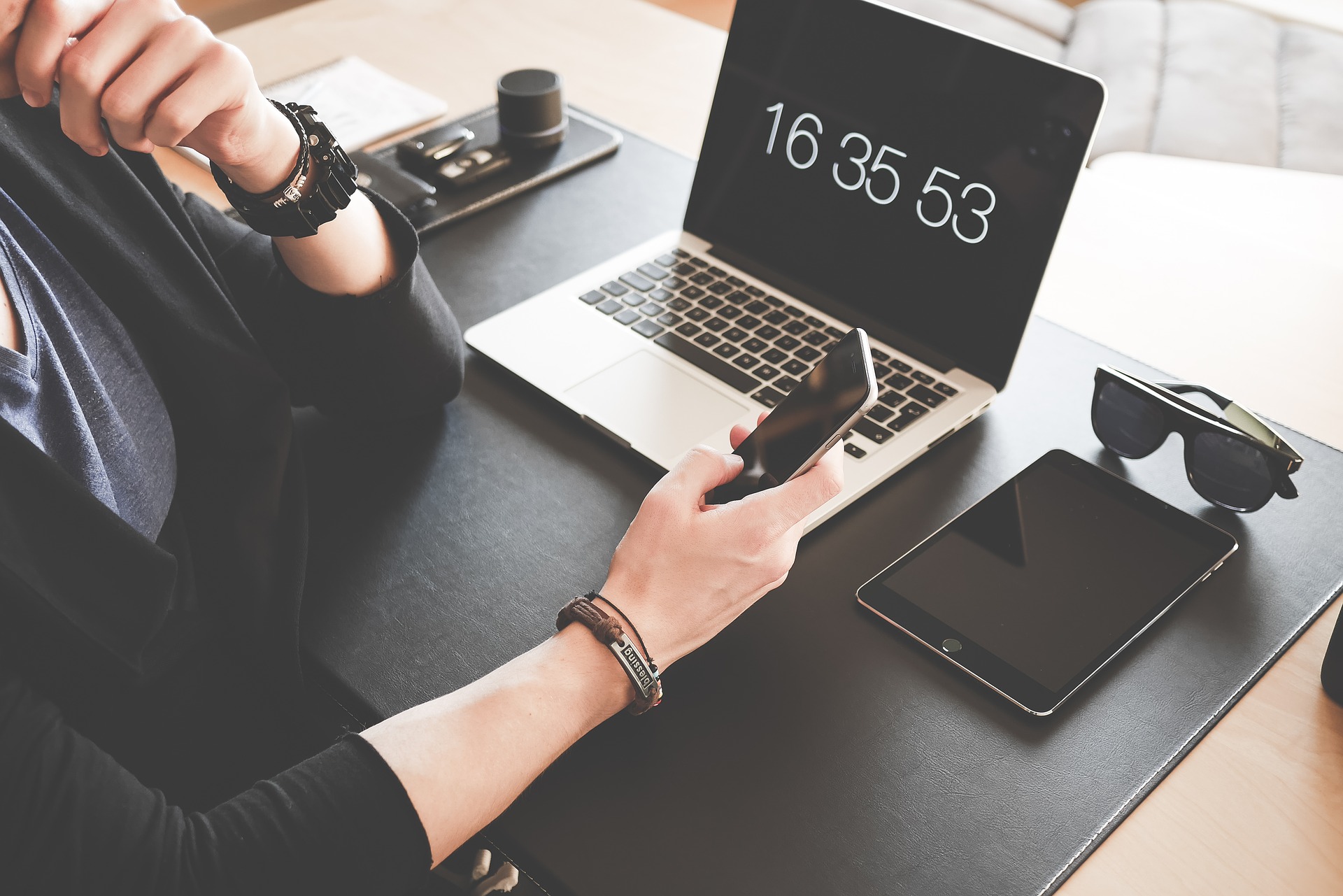 Here are some tips for helping staff enjoy the summer whilst maintaining performance and productivity, as given by Gary Young from Equinox.
Benefits of remote working
Figures indicate that up to 50% of the workforce could be working remotely in the next few years. Part of this will, undoubtedly, be due to the growth in freelancers and the gig economy, however, there are a number of benefits for employees and the companies they work for.
No commuting
Not having to get up and struggle with trains, buses and traffic is a real bonus, especially in London and other big cities. When employees don't have to commute, they often start work earlier and so get more done.
Fewer sick days
When you're unwell, the last thing you want to do is struggle into work and then start passing germs around the office. Unless someone is really unwell, the chances are that they will be happy to sit at their laptop and still get a lot done. It also means they can work around tasks such as doctor or dentist appointments. The time they spend not commuting can also be used for more exercise, or more rest – delivering a healthier individual
Fewer distractions
The workplace is full of distractions, including colleagues wanting a chat and unnecessary meetings. Working remotely means that communication usually increases but is kept to what is necessary. Assuming they have the right setup at home, they will simply get on with their work.
All of the above, combined with the right tech, can actually increase productivity within your business. The old-fashioned belief that employees will shirk off if not under the watchful eye of their manager is simply no longer true – if it ever really was.
What technology is needed for working remotely?
To maintain, or even increase, productivity so staff can enjoy the summer, they need the right technology solutions. Your employees need to get into the network, send and receive emails and access the internet.
Network access
Network access needs to be controlled to ensure your data is secure, but that doesn't mean you cannot give remote access and remote working capability to your team. If they are going to work remotely frequently, the simple choice is to give them a laptop instead of a desktop. Depending on your network setup, there are a number of tools you can use to connect your team to your network without compromising security:
Office365 means your data lives in the Cloud and can easily be accessed from anywhere with an internet connection. Generally, more suited to smaller businesses, but being adopted by more and more.
VPN technologies, often with two-factor authentication, are declining in popularity, but if you still have a local server infrastructure, this belt and braces approach may be the right one for you.
If they are working from home, they will use their home internet connection. Make sure they have unlimited data packages so they don't incur any big bills whilst working.  If they are on the move, tethering to their phones and using the data packages is simple. 4G, and currently rolling out 5G, mean connection speeds are no longer an issue and dramatically increases the number of places they can work from. There is 4G coverage across 99% of the UK (some operators are stronger than others in some areas), so there are few excuses. Even if they just want an hour or two out of the office, they can tether from the local park or coffee shops. Local free Wi-Fi provision, such as coffee shops and pubs, can provide that connectivity but may be a security risk, so are best avoided.
IT Security
Absolutely vital in today's world. Skimping on your IT security is a very dangerous thing to do. The proliferation of ransomware and other nasties means you would simply be running a risk that doesn't make sense.
Endpoint protection from companies such as Sophos and ESET makes it easy to secure any device that is connecting to your network, whether that is laptops, mobiles or even an employee's personal machine. Many will allow you to wipe data in the event of a potential security breach too.
Communications
If communication is simply between staff, mobiles will often be sufficient. If clients need to talk to remote workers, and they need to talk to clients, you may need something a little better.
Most VoIP telephone solutions have multiple ways to connect your clients and employees:
Mobile agents: an app on the mobile that converts the mobile to a desktop during the call, using the internet as the call carrier. This can sometimes work over the GSM network but will use the 4G when that employee is out and about.
Softphones: if your employee is simply sat in front of the laptop, whilst working from home, a softphone app may be better. The laptop becomes the phone and the employee uses a headset
Divert the calls: re-routing calls to and from mobiles can be done on most VoIP solutions. The number dialled by the client (and presented to them if the employee calls them) is the DDI or your company number rather than the mobile number.
Collaborative tools
Project management and collaboration tools have been around for years now and continue to improve.  Products such as Slack or Trello are probably the most well-known, allowing your teams to share information, instant message and allocate tasks with ease. Microsoft is fairly late to the party, with Microsoft Teams, but is rapidly capturing market share, particularly amongst Microsoft fans.
Remote working without one of these tools is significantly more difficult.
Flexibility
Being able to enjoy the summer may mean that they aren't working during parts of the day. Taking a run with the dog in the morning or taking the kids for a bike ride in the afternoon maybe their idea of enjoying the summer. If they know that this is perfectly fine, they will get their work done; just at a different time of the day.  They may get up early to do it, or they may work into the evening. Unless they have a customer-facing role and have to be available during certain hours, it really doesn't matter when the work gets done – does it?
Trusting staff
We mentioned this right at the beginning, that there exists a belief that employees have to be constantly watched. The statistics show that this simply isn't the case, but if there is still a lingering doubt it's going to lead to issues. If your employees don't believe they are trusted to get on with things, they may well slack off or even look for another job.
More on working on a remote basis and improving workplace productivity.