When you are a small business owner, going international and expanding your business into the global market may be a distant dream. However, if you're hungry for the international success, then you will need to get prepared for the challenge ahead. Your home country will seem small compared to the big unfamiliar global market, and you will be leaving behind those home comforts and familiarity, therefore you will need to tread carefully. International growth can be both daunting and rewarding and you will have to see if the positives outweigh the challenges.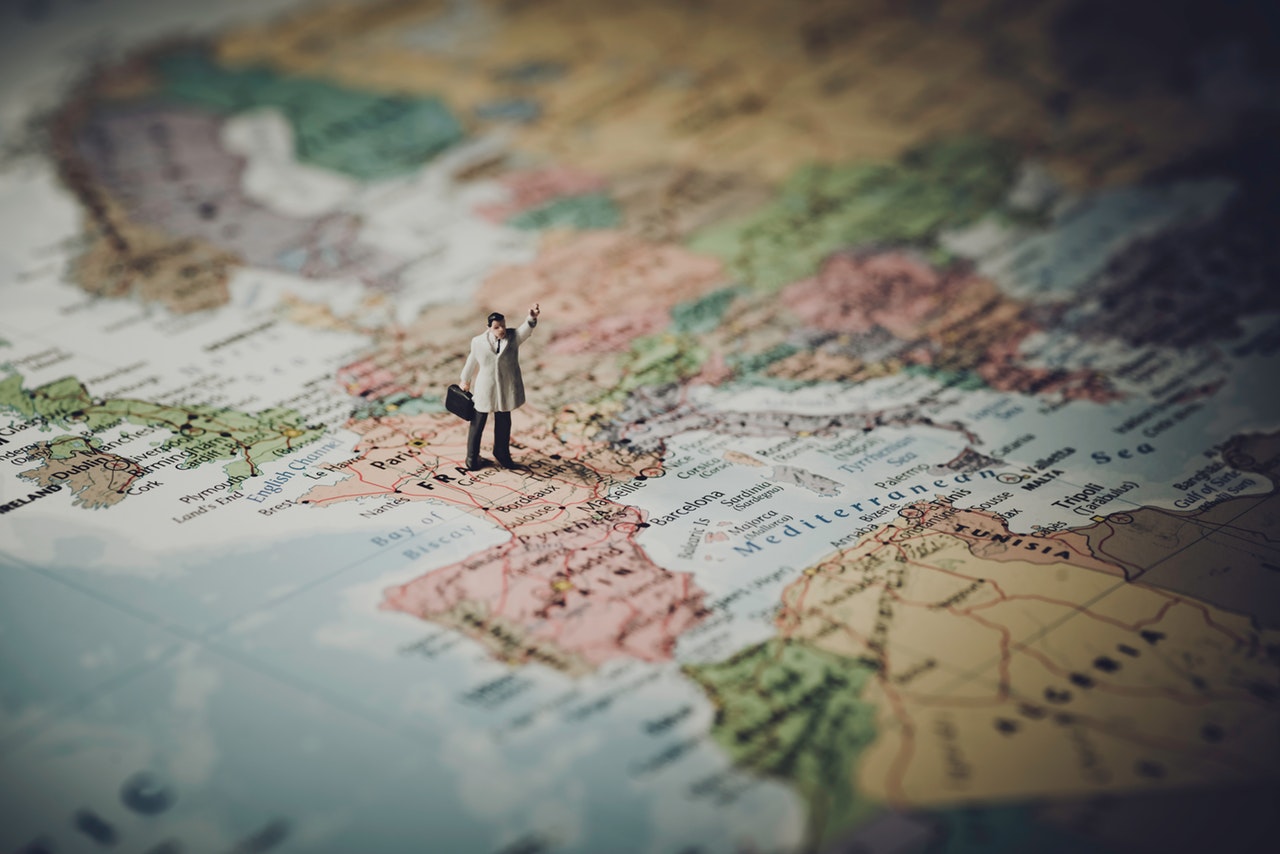 There are benefits that come from going international, but you can achieve great success in your home country. The UK offers a great place for expansion and success with the number of small businesses at an all-time high. Although, going global can help protect you against the uncertain economy of the UK especially with the ongoing Brexit negotiations.
Market research
It goes without saying that you will need to be proactively vetting the market of any potential locations. If your business is thriving and you believe that your product is needed elsewhere, then the world is your oyster. You will need to carry out a significant amount of market research to make sure that your product is definitely wanted and needed rather than just thinking that it might work. When it comes to taking a huge step such as international expansion, there can not be room for doubt, you must be absolutely sure and confident in your decision.
After you have carried out research, from looking at the market to any potential competitors, you will need to see how your products will be received. The great thing about taking a product international is, especially if it's the first of its kind, the public will associate the product with your brand. On the other hand, if there are existing similar products, you will need to stand out. Don't get too conformable, because if you aren't disrupting or bringing something new, the consumers will likely choose local businesses over yours.
Shortlist process
If you need to decide on a few locations, as a starting point consider starting with countries that have similar markets to yours. Being in the UK, the US may be the closest to our economy, there are additional benefits such as sharing the English language. This will help bring a sense of familiarity, however, be aware that you will still need to invest time in getting to know the US economy. You will also need to scout our the various locations to see where is the place to do business in America.
You will need to create a shortlist of countries that need your product, and then go through the elimination process to decide where you want to expand to. Often when businesses want to expand, they will reach out to their existing distributors or contacts who are based in different locations and decide to just expand there. However, you should carry out your market research, find a need for your product in a particular country, and then build contacts and networks. This is because your contacts will not necessarily boost your sales, the consumers who want your product will.
Right partner – local team
If you don't already have contacts in your chosen destination, then you will need to reach out and build a network. In today's social media age, it shouldn't be difficult to make contacts from social media networks such as LinkedIn, where you can also ask your original contacts for help in seeking partners. You will need distributors, staff and even a partner in your chosen destination, and they need to be people you trust to play out your visions and be in tune with your brand.
Additionally, you will need local help, especially at the beginning of your international venture, therefore don't be afraid to seek people for help. You might want to consider getting a business mentor, who is familiar with international expansion, and your target country.
Tax and law
You will need to familiarise yourself with the taxes, laws and regulation to avoid getting into trouble. For this, you may need to seek assistance of a lawyer to guide you through the various laws that will differ from your home country. A lawyer who has previous experience in business expansion will be ideal, especially if they have knowledge of the UK and your chosen location. Don't rush, and make sure you know what kind of web of tax laws and regulations you are getting yourself into. For example, a business from the US wanting to expand to the UK may want to extensively follow the news on the UK economy, Brexit and any laws such as GDPR that differ from the US.
Culture and religion
This is another huge part of expanding internationally and it is recommended that you live in your chosen destination to really understand the people, their culture and any faiths prominent in the country. You will need to get to know your consumers, what their beliefs are and how they live. For example, if you want to expand your business in a country such as Indonesia, you will need to know that the country has a large population of Muslims. Understanding different cultures and faiths will help you avoid making any detrimental mistakes and offending potential customers.
By getting to know the average consumer, you will get an idea of how to market your product. Your brand and marketing will play out differently to how it's done in the UK. You will need to alter and adjust your marketing strategies to suit the consumers of your target country.
Due diligence
You will need to carry out a sufficient amount of due diligence in order to make the right decision. You will need to carry out thorough research into the consumers, the taxes, the laws, culture, religion and competitors in your target destination. Take time in doing your research, expanding globally can be risky so you need to make decisions and be hundred per cent sure and confident in your decision.
More on growing your business.