Running a business is no small feat, though with the right finances, support, and expertise, most challenges can be overcome. But while small and medium-sized enterprises (SMEs) owners might possess proficiency in their specialist field, how do they secure sufficient cash flow and support to setup a long-term and prosperous business model? These are the biggest challenges businesses faced in 2017 – but technology is making it easier to solve them.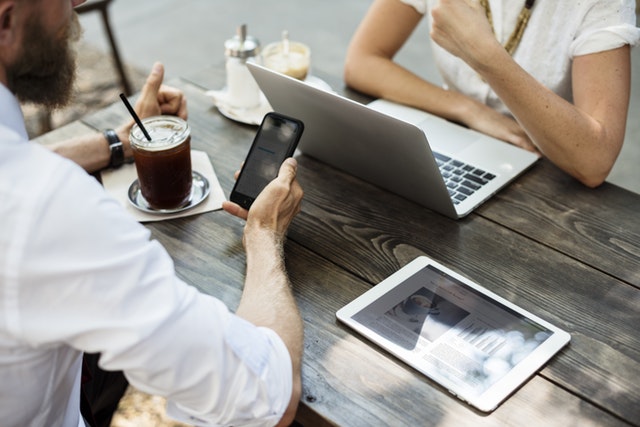 A survey of entrepreneurs by business services consultancy experts, Sage, has revealed that the top five challenges SMEs confronted this year: finding time for admin; staying up-to-date with relevant best practices; marketing their business; winning premium clients; and growing their customer mailing list. While each challenge here can be thoroughly researched online in isolation, where do you find the time to do them all at once while also running your business?
Sage says that the answer lies in diversifying responsibilities and implementing new technology.
Share responsibilities
Instead of hiring an employee to fulfil a certain skillset, make it part of each person's duties to stay updated with a certain aspect of the business. Encourage the use of online magazines, blogs and podcasts to stay informed, then meet to share findings and how they might be incorporated into your business model.
Find a partner
Finding an enterprise in a different industry, but who shares your key customer base, is a mutually beneficial way to grow your business, increase brand awareness, and secure stability. Promote each other's goods and services, offer purchase incentives to mutual clients, and, best of all, get feedback on your business ideas.
Conversely, watch your competition's marketing strategies. Observe where they are advertising and how – then do the same to start building your customer base more quickly.
Prioritise your online strategy
As complicated as search engine optimization (SEO) can sometimes seem, it is worth a priority spot in your business plan. Fortunately, most of it is common sense. Make your website attractive and mobile responsive, ensure you use keywords regularly and organically throughout your pages, and make sure you are contactable on social media. For the more complex aspects, plugins and guides are available online to help you raise your SEO score.
Use technology
Smart invoice and accountancy applications make it easier to bill customers, receive payments, and stay on top of finances, vastly improving cash flow. Meanwhile, chatbots – AI-powered messaging bots which respond to your customers requests like a human being – are making customer service more available and cheaper, and even improving customer satisfaction.
These are just a couple of examples of the types of machine learning applications that are now automating the tasks that have long taken you away from concentrating on growing your business.
So, embrace your colleagues and partners, learn from your competition, and implement these strategies and technologies to work more efficiently. Together, they will allow you to overcome the issues so many SMEs faced in 2017 and to concentrate on making your business a success.
More on growing your business here.