When you think of New Year's resolutions, you probably think of failed attempts at getting fit or travelling more. However, New Year's resolutions can actually be useful and you can even set some that you can achieve. The whole idea of a New Year's resolution is to make a change that will have a positive impact on you and your business, so why not take the opportunity to do so.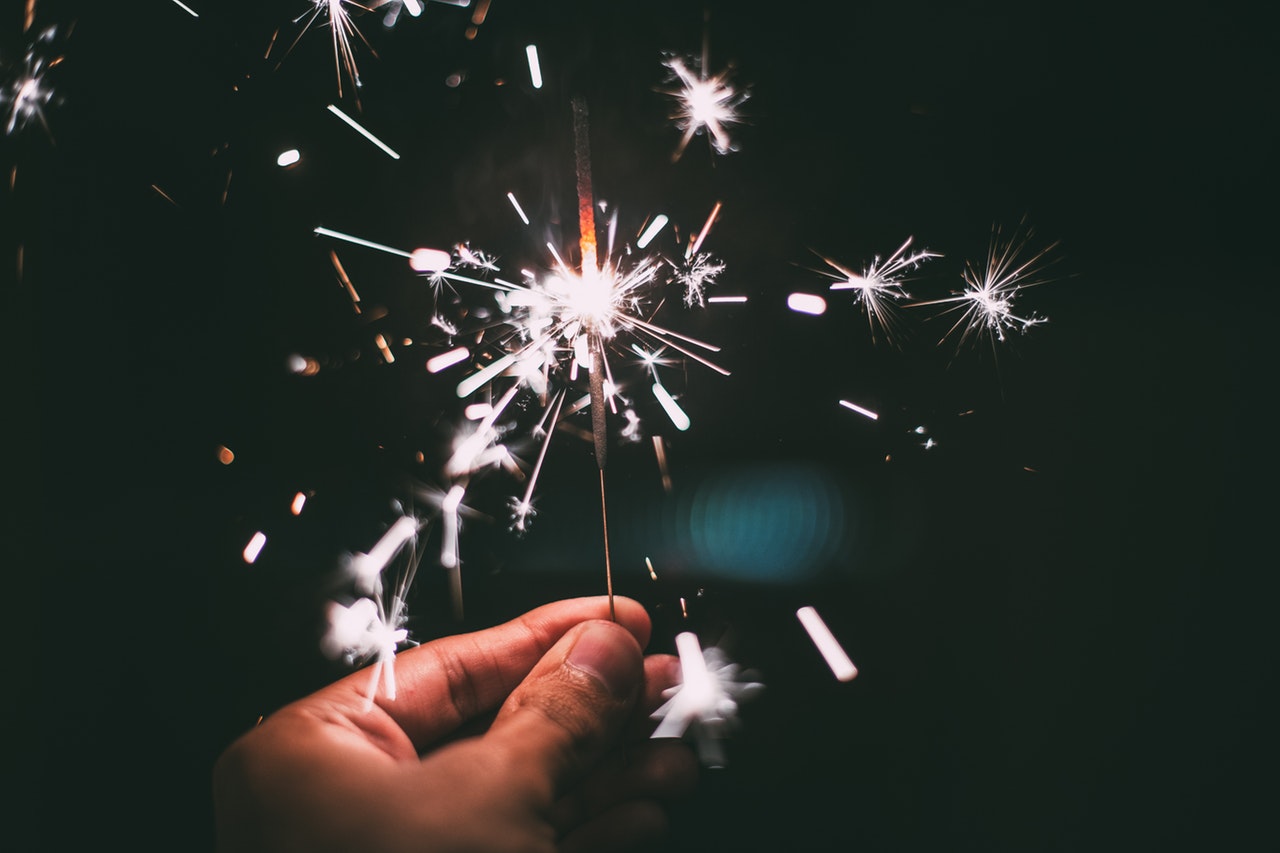 To set achievable New Year's resolutions, make sure they are realistic and will benefit you and your business. There will be different things that each business will need to work on. However, here are some resolutions that you can take inspiration from to really help your business succeed.
Delegation
Small business owners are known to overwork themselves and take on all the work that they don't necessarily need to do themselves. Therefore, if you are likely to do this, then this year set yourself the resolution of learning how to delegate. Delegating is a skill that needs to be learned over time, so the New Year is a great time to start. By getting organised, and delegating tasks which don't need your particular attention, you can be more productive and spend time growing your business. If you work alone, and don't have a team of staff to delegate to, then perhaps outsource help when you need it.
Social media marketing
Social media hits new highs of popularity every day and it's here to stay. With social media platforms such as Instagram, Facebook and Twitter having millions of active users, there's a huge pool of consumers to reach. A social media strategy is essential in your marketing plan, which will allow you to grow your business. If you don't have the time to run social media for your small business, consider hiring an intern. This way you will be able to benefit from low cost work, as well as giving hands on experience to a student.
Time out
One of the key workplace trends is proactively looking after mental health and wellbeing of staff as well as business owners. If you spent last year overworked and stressed, then it's time to implement some changes and make mental health a priority. You will know when you need to take time out and get away from work for a short time in order to avoid a burnout and you must take this time away, as this will not only help you but your business as well. It can be difficult to achieve a work-life balance, but make it a goal and resolution to do so this year. Book in holidays and when it comes to taking time off, make sure you actually do.
Goals and growth
When you're a business owner, sometimes you can get caught up in small details of running a business. However, occasionally take a step back and look at the bigger picture. Ensure that you are always looking to grow and expand your business, and you can do this by regularly setting yourself business goals. Reviewing, looking back and reflecting back on your business every couple of months can help you come up with ways to grow your business. Set yourself S.M.A.R.T (Specific, Measurable. Attainable, Relevant and Time-based) goals as the method of setting goals can help you achieve them.
Website
If your small business does not yet have a website then perhaps it's time to get your business online. It helps with your credibility and expands your reach, therefore a website is a great investment to make in the New Year. If you do have a website, then you could make improvements, for example you could make your website mobile friendly, as this helps your Google rankings. Small businesses sometimes miss out because they don't invest time in building an online presence, so you should really take time to create a presence in order to stand out and grow as a business.
Track finances
Finances are possibly the most important part of your business, and if you have struggled to keep on top of them, then make it a New Year's resolution to do better. Cash flow is the lifeblood of your business, therefore invest time in learning how to keep a steady cash flow. Additionally, if you have previously struggled with dealing with taxes, then consider hiring an accountant or getting online accounting software to look after your business finances.
More on setting goals and objectives as well as growing your business.