When you have formed a limited company, one of your first tasks will be to choose the best bank account for your new business.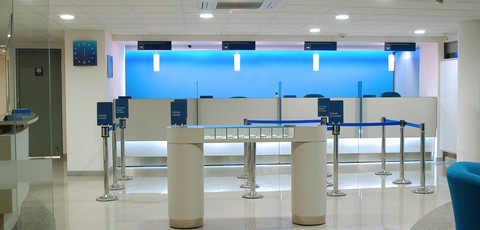 Your company formations agent or accountant may already have offered to do this for you, or you may choose simply to open an account with your personal bankers.
We would recommend comparing several accounts before signing up, to ensure you get maximum value out of your bank.
Choosing a bank account – things to consider
1. Don't necessarily opt for opening a business account with your personal bank. This may be the easiest option and can add simplicity when linking online accounts, for example, but you should also check what ongoing transaction costs you will have to pay and compare interest rates (particularly on deposit accounts rather than current accounts).
2. All the main high street banks offer up to 2 years' free banking to start-up businesses, but the incentives to sign-up are less attractive if you are moving bank accounts and have been operating your business for some time.
3. Compare interest rates between business bank accounts. Given that most current accounts offer almost zero interest, focus on the rates offered on deposit accounts, where you may decide to place any tax liabilities for safekeeping (VAT, and Corporation Tax).
4. Online banking is a must these days – you can save a substantial amount of time by using web-based services for everything from paying your staff to setting up direct debits and viewing your transactions 24/7. The quality of interfaces and online services on offer does vary a great deal between banks.
5. If face-to-face contact is important to you, find a bank which will provide you with a dedicated small business account manager. They will have experience of dealing with small limited companies and will be able to help with any questions you may have.
6. If you want to accept card payments from customers, you will need to set up a merchant account. The banks charge a percentage of each transaction for the privilege.
7. If you want access to other banking facilities, such as loans and overdrafts, or more 'boutique' products such as invoice financing, you may find that the bank you choose to open a bank account with is not necessarily the best choice for other services.
8. Importantly, you should find out what transaction charges apply to your account after any free period has expired.
What business banking deals are available?
The Cashplus business account is a popular choice for small business owners as it offers a range of beneficial features:
Online application and instant approval process; able to provide an account number in 5 minutes
Do not require a credit check to open the account
Free to receive bank transfers and to set up direct debits and standing orders
Low cost – no monthly or online account management fees
Access your account 24/7 via the phone, online or mobile app
Apply for an account now or click here for more information.
Further Information
Read our related article to find out how to actually set up your company bank account.
More on limited company accountants and limited company tax.