When you set up a new limited company for your business, you will also need to set up a business bank account. Here we look at the practicalities of opening a new account.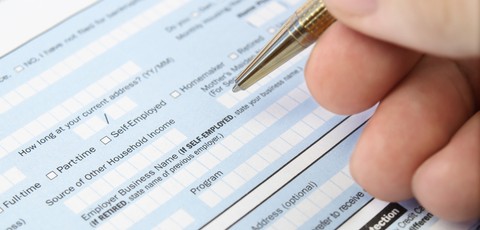 Unlike the sole trader route, where you both your personal and business finances are treated 'as one', a limited company is a separate entity from its owners, and as such, must have a dedicated business bank account.
Many accountants will offer to set one up for you when you sign up to their monthly service, or you may decide to set one up yourself.
Either way, there are several administrative steps you will need to take before your account can be used for the first time, whether you are applying online, or via a branch.
Once you have set up your current account, the process will be far simpler if you want to open a separate deposit account (for tax liabilities for example) with the same bank.
Personal Information
Personal name and address for all directors.
Previous address details (if at your current address for less than 3 years).
Your current bank account details.
Nationality and residency status.
Your date of Birth.
Business Information
Limited company details (including name and company number).
Company registered address (usual your personal address or accountant's office).
The bank will often ask what your anticipated turnover will be, how many transactions you expect to process each month, and if you have any borrowing requirements (overdraft facility, etc.)
Proof of ID / Documents
Banks have to comply with tough money laundering rules, so you will typically have to provide your company incorporation document, and copies of your Articles of Association.
To prove your own identity, you will need to provide a copy of your passport and/or drivers licence. Other proofs include HMRC paperwork, original bank account statements, utility bills, etc.
Online or Offline?
Some business account providers (e.g. Tide) will allow you to complete the application process entirely online. Others (e.g. Barclays) will let you apply online, but ask you to visit a branch to complete the process.
Read our guide to choosing a business bank account for advice on how to compare banking providers.