When starting his first business, a friend told me how he decided to use his personal bank account for all of his business transactions. This included the income he generated from his clients, along with all business expenses.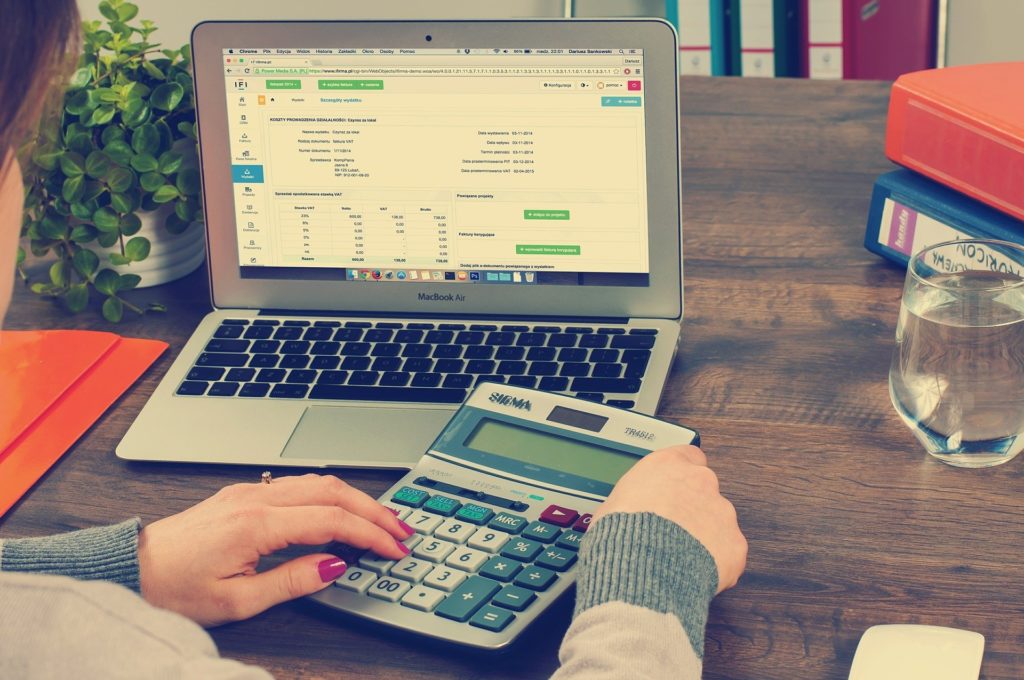 What was supposed to be a short-term solution lasted six months? When tax return season came along, he spent hours trying to organise his business expenses and ensure everything was accurate. But the biggest sting was his tax bill. Because he didn't keep things organised, he missed many opportunities to reinvest profit back into the growth of his freelance business.
Separating your business and personal transactions can save you administrative headaches when organising your finances. Not only that, but it can help you create a well-oiled and profitable machine.
In this article, we'll explain the benefits of having a separate business bank account as early as possible, along with the steps to get started, as told by Tide Banking.
Make your bookkeeping simple
Separating your business and personal transactions also makes administration easier to manage. This saves time going through every personal transaction to identify which of them are categorised as business expenses.
A dedicated bookkeeping approach will also allow you to keep track of your assets, equity and liabilities:
Assets are things your company owns, such as computers, furniture etc.
Equity is the ownership you, your partners and investors have in the business
Liabilities are what your company owes, such as outstanding supplier invoices and debt
Managing your liabilities is an attractive reason for registering a limited company. All debts are associated with your company, not you as the director. This means your personal assets are protected if your business ever faces financial hardship.
As well as reducing the number of hours you spend on bookkeeping each week, having separate business accounts also makes life easier for your accountant. It can also reduce your bill for accounting services, as managing your books takes less time.
Better access to credit
While having a business bank account makes life easier from an operational perspective, some banks also require you to have one. Many providers won't offer loans or credit if you don't have a separate account.
Furthermore, if you wish to start accepting credit card payments, some merchant account services require you to have a dedicated business bank account. On top of this, you may be open to security risks when accepting payments online, so we recommend you keep your personal account unassociated with these risks.
Finally, if you're planning to register your business, you're required by law to have a dedicated account for your business. If you're considering making the leap to a limited company, now is the time to get a separate business bank account.
Build a brand and business asset
Setting down the financial foundations of your business can also help with your long-term strategy. Whether you're self-employed or starting a company, it's likely you have some big ambitions for where you want to take it.
For example, you may wish to sell your business someday. Or scale your self-employed business beyond yourself, hiring your first employees to help you grow.
Whatever your long-term goals may be, separating your financial transactions as early as possible will help you make the right decisions to help you reach them. Here are a few practical examples:
Raise venture capital by illustrating financial data
Scale profitably by managing your cost of goods sold (COGS)
Outsource and invest in people and technology with accurate budgeting
Build a paper trail to make your business more attractive to potential buyers
Most importantly, it gets you in the mindset of a business owner. You can use financial data to make better business decisions without it affecting your personal life. Not only will are you more likely to achieve your ambitions, but you'll have peace of mind that your personal assets are protected.
Things to look for in a business bank provider
There's no "one-size-fits-all" solution for every sole trader. The provider you choose will depend on your needs. When evaluating your options, here are a few things to consider:
How easy is it to open an account? Can you get up and running online in minutes, or must you apply and wait for approval?
Are you required to sign reams of paperwork? Must the provider interview you before opening an account on your behalf?
Watch out for limited-time offers. For example, some providers may offer no monthly fees for a specific period. After that time elapses, those fees are then incurred on top of any transaction fees.
Bear these things in mind when looking for a provider. Find one that doesn't force you through multiple hurdles when trying to open an account. Make sure they have a transparent pricing model, so you don't face any surprises further down the road.
More on business banking and sole trader accounts and bookkeeping.