In October of last year, the University of Bristol released a report that revealed some rather sobering statistics. From a sample size of over 3,500 new parents, fewer than 30 per cent of women were still working self-employed or full-time — even three years after childbirth. At the same time, nearly 90 per cent of men of new fathers carried on with business as normal.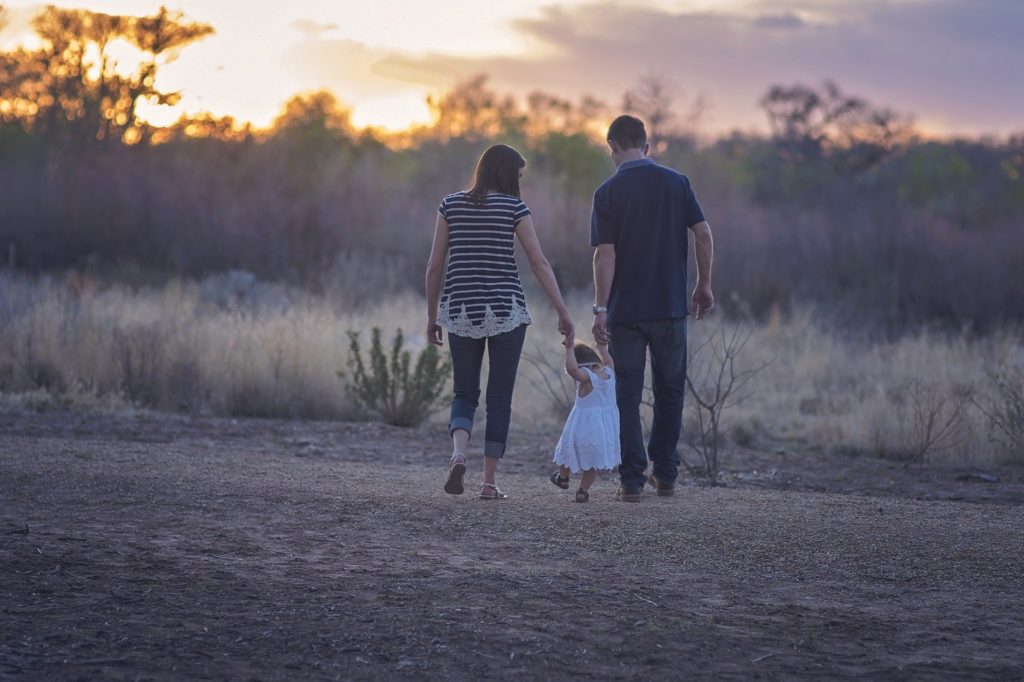 And while it might be tempting to put this down to personal choice, the reality is that the UK's current parental leave policies discriminate against women and place the duty of care almost wholly on them by default. Here Neil Wright of Dpack explains the motherhood penalty and how to overcome it in the workplace.
Where childcare duties fall: the 'Motherhood Penalty' in action
One relatively famous example in recent times involves the sound engineer Olga Fitzroy, who has worked alongside artists such as the Foo Fighters and Chris Martin. Because Fitzroy was technically self-employed, she described being "taken back to the 1950s" when it became apparent that she couldn't take advantage of shared parental leave, and the pay that comes with it.
This prompted Fitzroy into activism, where she soon founded the Parental Pay Equality (PPE) campaign. So far the PPE has shown signs of success, as in 2019 the government pledged to launch a consultation on how it could improve upon the current policies.
Shared Parental Leave, what the current legislation says
It was the Conservative-Liberal Democrats coalition which introduced the Shared Parental Leave and Statutory Shared Parental Pay legislation back in 2015. The ambition of the legislation was to allow new mothers to share their maternity leave with the father of the child. But curiously, self-employed contractors and freelancers were not included in the reforms. There are an estimated 1.6 million women working self-employed in the UK.
Employed fathers who opt to take shared parental leave are paid either 90 per cent of their weekly earnings or a statutory rate of about £148 for a period of 39 weeks — whichever is the lowest amount. Mothers, on the other hand, receive what is known as "enhanced pay".
There is no legal requirement that compels businesses to match paternity pay in line with the enhanced maternity pay that women receive. And unsurprisingly, most businesses do not. At least, that's according to figures from the Working Families charity, which after a nationwide survey found that only 32 per cent of businesses enhanced Shared Parental Leave pay.
One of the reasons behind this might be the gender pay gap. Almost eight out of 10 British businesses pay their male colleagues more than their female colleagues. Businesses simply do not want to "lose out" when it comes to Shared Parental Leave pay.
Overcoming discriminatory policies
A survey by Fitzroy's PPE campaign unveiled a disturbing trend, and especially for freelancers and contractors: only 20 per cent of women were still earning the same amount two years on as they did before starting a family. This is mainly because self-employed women do not have guaranteed work once the maternity leave spell is over, and because freelance often involves forging relationships and connections independently.
Another inconvenient truth is that career breaks in general — even if they are to start families — are still viewed unfavourably by hiring managers in many industries and especially the STEM ones. The perception remains that taking breaks will render skills as "out of date". An even more sinister act is to discriminate simply because a woman is of child-bearing age, which may be a more common discriminatory policy amongst managers working at smaller businesses.
One way to overcome this double-whammy for women would be to fairly give both men and women the chance to take off time to care for the child. If men are just as likely to take time off to look after their children, then the penalty is removed from just women alone, because hiring managers would no longer be able to easily discriminate. By not enhancing parental pay and encouraging more men to take it, companies are also sending out discreet messages that they favour men over women. Signalling that women should be the ones to look after the children in this way also creates a positive-feedback loop since the women will have invested more of their time into rearing the children, they will also be expected to take time off when the child is sick, or for other parental duties.
The benefits of Shared Parental Leave
In the few (mostly large so far) companies that have implemented Shared Parental Leave fairly, there have been some notable positives. Airbus Commercial, for example, began offering its male colleagues up to 23 weeks' enhanced pay at their full average pay. Airbus also reduced hours for employees coming back off maternity and paternity leave in order to help them readjust. The number of men taking paternity leave has almost doubled as of November 2019. Other companies, such as the energy firm SSE, has started offering compressed or flexible hours to new fathers and boosting pay for female colleagues in order to improve retention.
The challenge is to change the mind-sets of working fathers in the UK and let them know that it is OK to take parental leave without it having a negative impact upon their career. The good news is that the times do seem to be changing. One report by the Modern Families Index shows that millennials are more interested in sharing work and care; more so than any other generation.
Not all women will want to share their maternity — and that's fine. But equality in the parenting policies needs to be there. And this involves an effort of destigmatisation; and making flexible working and parental leave available for everyone on equal terms. The long-term benefits will accrue for all businesses, small or large; and employees; freelance or not.
More on HR and Staff management and gender gap reporting for small businesses.