Long hours, tight deadlines and increasing demands, among many other workplace stressors, can turn work into an emotional roller coaster that will inevitably affect performance and job satisfaction. Running the hamster wheel is a short-term gain.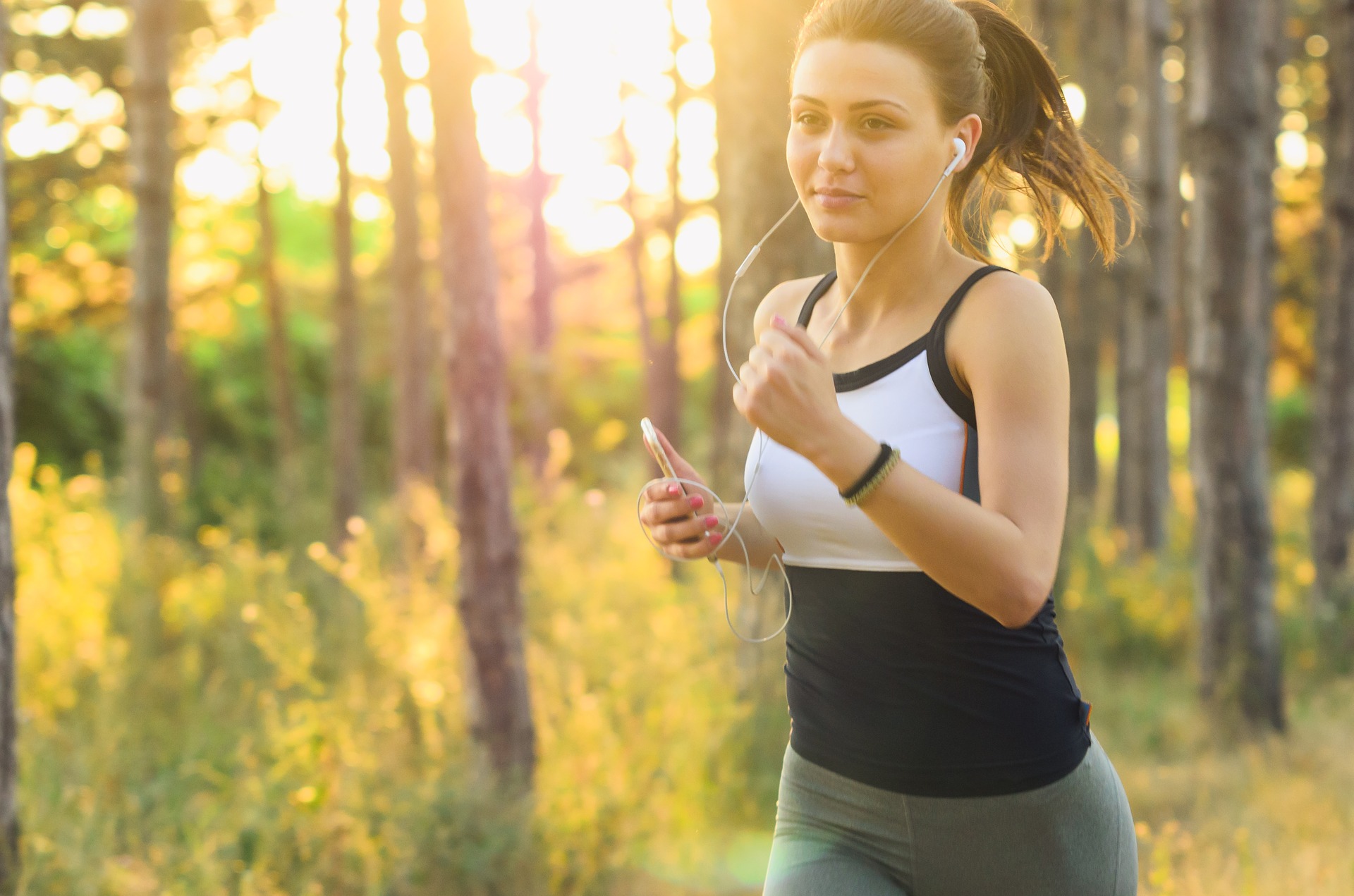 With the number of working days lost to stress rising by almost a quarter last year from 12.5 million in 2017/18 to the current figure of 15.4 million, it seems obvious that companies would benefit from employees taking time out to invest more in their physical and emotional health.
And it doesn't need to be a weekend break or an extra day off. There are plenty of quick fixes that can be fitted into the working day to boost small business productivity. Indeed, there are plenty of things you can fit into your lunch break to re-energise and re-direct your mind and help you sail through that mid-afternoon slump.
Here are some activities and treatments that can lift the mood and increase energy for both yourself and your team. Helping you return to your desk fresh as a daisy before most people have realised you have left as told by Isla Knight from JustUTime.
A HIIT/Tabata workout
HIIT or High-intensity interval training is a quick-fire session where you work hard for 20 seconds doing either squats, push-ups, burpees or kettlebells and then rest for 10 seconds don't be fooled by the shortness of this workout, it will feel like a long time due to the intensity. The aim is to get the heart rate up which gets the body moving more oxygen and blood around the body and releasing endorphins which will lift your mood.  It's perfect for people short on time and it can be done in the office with a trainer.
Discovered by Japanese scientist Dr Izumi Tabata in Tokyo, the study found a 28 per cent increase in the anaerobic system (muscle) in the group following Hiit who worked out four days a week, for two weeks, at 4 minutes and 20 seconds each time as opposed to the moderate group who worked out five days a week for six weeks. Just eight minutes of Tabata is the equivalent of a thirty-minute workout. While there might be a little bit of sweat worked up on the skin, a small towel is all you need to freshen up and be raring to go back to work.
Fast yoga
Also known as Rocket or Power Yoga, Fast Yoga is a derivative of traditional Ashtanga, but it has been modified for the West.
Because the rigidity of the classic yoga practice has been broken down, you can do in ten minutes what would normally take half-an-hour. It's all about stretching and using your hands to reach out and achieve those cobra silhouettes with the concentration on breathing. One breath per pose builds up heat and energises the body. Moving through these rapid transitions with a trainer will push you to do more, faster than you would do on your own, burning more calories per minute and increasing muscle activation and leaving you feeling good.
Cryotherapy
This literally means cold therapy. It has been popular with athletes for years but has recently found its way into mainstream health and fitness. A major calorie-burner, the technique exposes the body to extremely cold temperatures for a very short burst of time, often less than two minutes. The idea is to shock the system into re-starting itself and it is known to have a variety of health benefits. As well as helping with weight-loss it can reduce migraines and help with chronic pain and mood disorders.
The cold temperature causes physiological and hormonal responses and releases adrenaline, noradrenaline and mood-enhancing endorphins which combat anxiety and depression. The effects are quite substantial and you will feel a lot more energetic and invigorated when you leave.
Cranial drainage
A centuries-old treatment that needs to be carried out by a highly trained therapist. It can be experienced one-to-one in the office and is gentle and relaxing. Manipulation is carried out on the stress nodes from the neck to the top of the head, using a light touch to relieve the extra fluids that gather in that area. The technique involves gentle massage (without oils) focussing on pressure points. Taking only around eight-minutes, this treatment reduces stress and helps build energy, helping the body to restore itself. It is suitable for anyone of any age and perfect for relieving the pressures of day-to-day stresses that can easily be triggered by technology and pollution. When the body slows down during a session it can begin to untangle itself and re-balance, thereby letting go of accumulated physical tensions.
Dry neck and shoulder massage
Doesn't sound like a lot but an eight-minute neck and shoulder massage through your clothes is enough to relieve stress and leave you feeling relaxed. It's fast and convenient, there's no need for messy oils that might get into your hair which can be a problem when you need to go back to work. It will leave you invigorated and able to take on the rest of the day.
Eyebrow threading
Having the eyebrows shaped can awaken the face and the very process of making you look more awake can make you feel more awake too. Traditional methods can leave you with red marks that can take a while to fade. Threading is an ancient Indian hair removal technique that is fast and convenient, leaves no marks, is not at all messy and can temporarily have the same effects as a mini facelift. The method of twisting cotton through the eyebrows can feel a bit like tweezing multiple hairs at once and can be a slightly eye-watering, but its bearable pain and it's so quick, at around ten minutes, there will be plenty of time to compose yourself before facing your colleagues.
Most of these treatments cost between £10 and £30 and when you consider how much that quick lunchtime blast could energise and improve productivity it should almost be written into the working day.
More on improving productivity in the workplace and perks and benefits for employees.