During the last decade, we have become increasingly aware of the need to protect the world around us, which has led to more businesses concentrating on their sustainability efforts.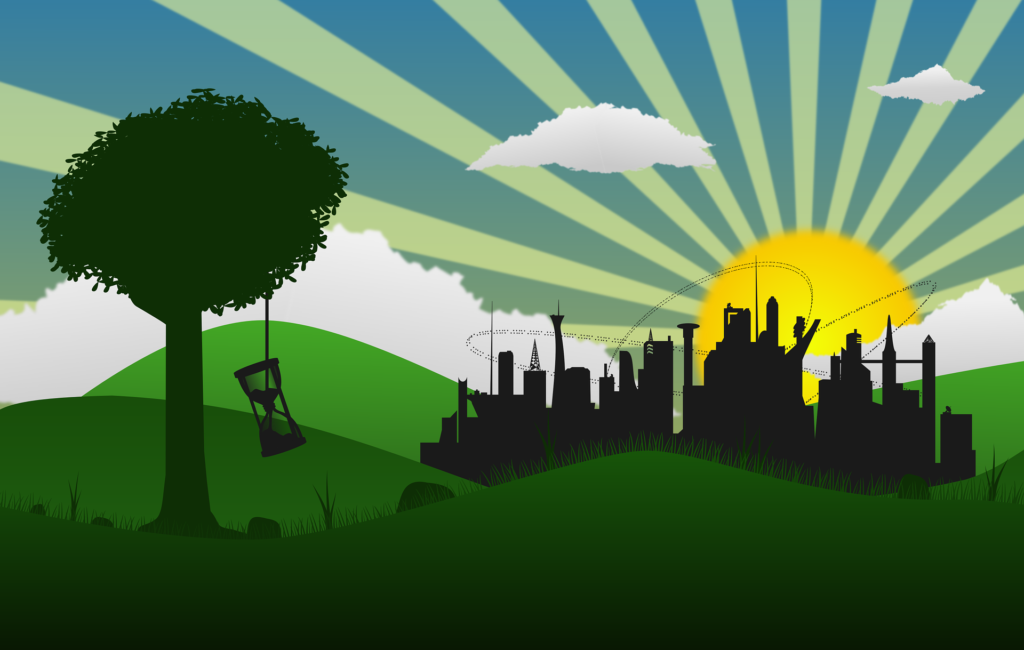 People view these efforts positively. A whopping 88% of consumers are wanting brands to install greener practices within their companies while promoting others to do the same. By living with the same values that your customers do, your business can improve its reputation while looking after the environment.
There are several ways in which a business can set about doing this as told by Emma Evans in collaboration with S Jones Containers.
Choosing innovative businesses premises
Selecting the right premises is a vital consideration for many businesses. Previously, the top priorities for a workplace were affordability and convenience, but now, sustainability has also started to play an important role in this decision.
Organisations are starting to adopt innovative premises solutions, some starting with going paperless, installing better recycling systems, and promoting greener commutes from their employees when possible. Some well-known brands such as The Body Shop have either cut down on plastic packaging or swapped it for more recyclable alternatives – vegan retailer Lush has even opened a branch where their products come with no packaging whatsoever!
Using eco-friendly business ideas
In an age when sustainability is so high profile, many different business ideas are being developed. Businesses are also paying more attention to the use of eco-friendly packaging. This helps to reduce the amount of waste packaging that could otherwise pollute the earth and its oceans.
Developing ethical product ranges
Many businesses are developing ethical product ranges to prove their dedication to sustainability. One of the most famous examples of this is the vegan sausage roll that has been introduced by Greggs, recently followed by a vegan steak bake. KFC has since followed suit and launched their vegan burger.
It's not just fast-food joints that are paving the way to a greener world, however. Adidas has also taken action by introducing Futurecraft Loop recyclable running shoes.
Running a business in a sustainable manner
Being sustainable as a business is not just about premises, products, and ideas – it's about the entire way in which an organisation runs. Several practices can be used to run a successful business while also protecting the planet at the same time.
Using packaging that is sustainable. This means that companies should use methods of packaging without utilising single-use plastic.
Attempting to create a paperless environment. This involves the use of electronic systems to communicate and take messages.
Encouraging employees to use public transport. This could involve the provision of subsidies to make this more affordable for people.
Embracing the concept of recycling within the business.
Making use of technology such as video conferencing and Skype instead of travelling long distances to attend meetings.
Creating reward systems for customers who use their own bags or recyclable drink containers.
Finding new ways to use byproducts of production instead of simply disposing of them. This has the added advantage of providing a potential new revenue stream for a business.
Making sure that only sustainable materials are used during production. This means that businesses need to pay careful attention to where and how they source materials.
Using smart controls to reduce the amount of energy used within a business.
These practices are now familiar in businesses throughout the UK and across the world.
In summary
At a time when protecting the planet is crucial, businesses cannot afford to fall behind when it comes to adopting sustainable business practices. They need to do all that they can to help with the cause.
Not only does it contribute towards saving our planet, but it also presents a brand in a positive light, thus attracting more potential customers. It's clear then to see that dedication to sustainability is a significant factor in achieving success as a business, not just for the good of the company, but, more importantly, for the good of our environment.
More on going green and business reputation.