Due to these circumstances our planet has found itself in, a lot of changes are being made in all spheres of life. Many countries are currently on lockdown in order to flatten the curve and stop COVID-19 from spreading. The measures that are being taken are various and each government is dealing with it in its own way.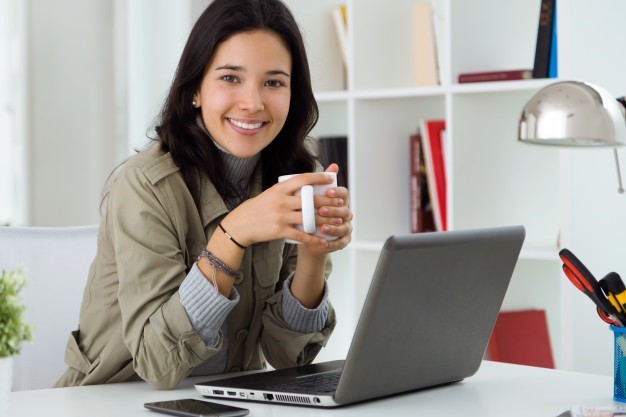 While some companies have been forced to shut down for a while, others have the possibility of implementing work from home practices. In case your company belongs to the latter group, you might be facing the option of remote work for the first time in your life. If this is not something you've done before, listed below are some tips that will help you protect your mental health and stay productive while working from home during this social distancing period, as told by Leyden Legal.
Remote work is not a walk in the park
A lot of people who've never worked from home before think it's a walk in the park. You wake up when you want, stay in your pyjamas the whole day, work from your bed or couch and take breaks whenever you feel like it. However, it is important that you understand that remote work is not all rainbows and sunshine. When working from home, it is very easy to get distracted, whether it's by your roommates and family members or Netflix and YouTube. This way, you will not do your work on time and will be struggling to catch up. To avoid these situations, you will need either a separate room that will act as a home office or a quiet area where you can go to do your work without being interrupted. Decide on your work hours and tell everyone in the house not to disturb you while you work.
Don't forget to take breaks
Even though you shouldn't let yourself get distracted from work, you still need to take regular breaks. You see, while some individuals slack off when working from home, others take it to the other extreme and work non-stop. It is very important for your mental health to step away from your job after a while. Take ten-minute breaks every hour or something similar that works for you. Have a snack, look out the window, and talk to your friends – whatever takes your mind off work. Maintaining a work-life balance when working from home is crucial as being cooped up inside your home 24/7 can be quite overwhelming. Create a schedule that will determine when it's time to work and when you get to relax.
Keep checking on the state of your business
Seeing how the situation concerning COVID-19 changes almost on a daily basis, you need to stay up to date on how your business will be operating. Be in touch with your boss, manager or co-workers so that you know what to expect. Perhaps you will be taking on more work due to unforeseen circumstances or the amount of work will be decreasing due to a lack of demand. On the other hand, if you are the boss, you need to keep your employees informed about how you are proceeding and what the future holds. It's vital that you follow the latest government instructions and consult with experts in the field who can help keep your business afloat. You should also keep up to date with the latest news on COVID-19 to see whether there are any tax relief measures being taken and check your government's website for any grants that might be offered to small businesses. Being afraid for your company during this scary time is normal but don't panic and keep yourself informed.
Stay active even in quarantine
Finally, to protect your mental health, you also need to stay active. This can seem difficult seeing as how we are advised to stay inside and the gyms are closed but there are many ways how you can still get the necessary exercise. For instance, it's easy to find workout videos on YouTube that you can follow or download an app that will show you all sorts of exercises that you can do. There are even 30-day challenges that you can take on to stay in shape. From doing yoga through push-ups and sit-ups all the way to jumping rope, indoor workout options are truly endless. Plus, maybe you already have some home gym equipment like a stationary bike or a rowing machine. Finally, if nothing else, you can go up and down the stairs a few times if you live in a building that has them.
Setting up a work area, taking regular breaks, being active and staying in touch with the state of your business are the essentials you will need when working from home if you want to stay productive and protect your mental health.
More on the Coronavirus and how it impacts businesses and mental health and wellbeing.