Each business will have a set of company values and a company culture that is adhered to by the majority of their employees. It's important as the boss and the business owner to set these values and culture as they need to go hand in hand with your business brand and image. Although these are internal matters, it helps your employees stay in tune with your business brand. For example, if you are preaching gender equality, your company values and culture need to reflect and support that.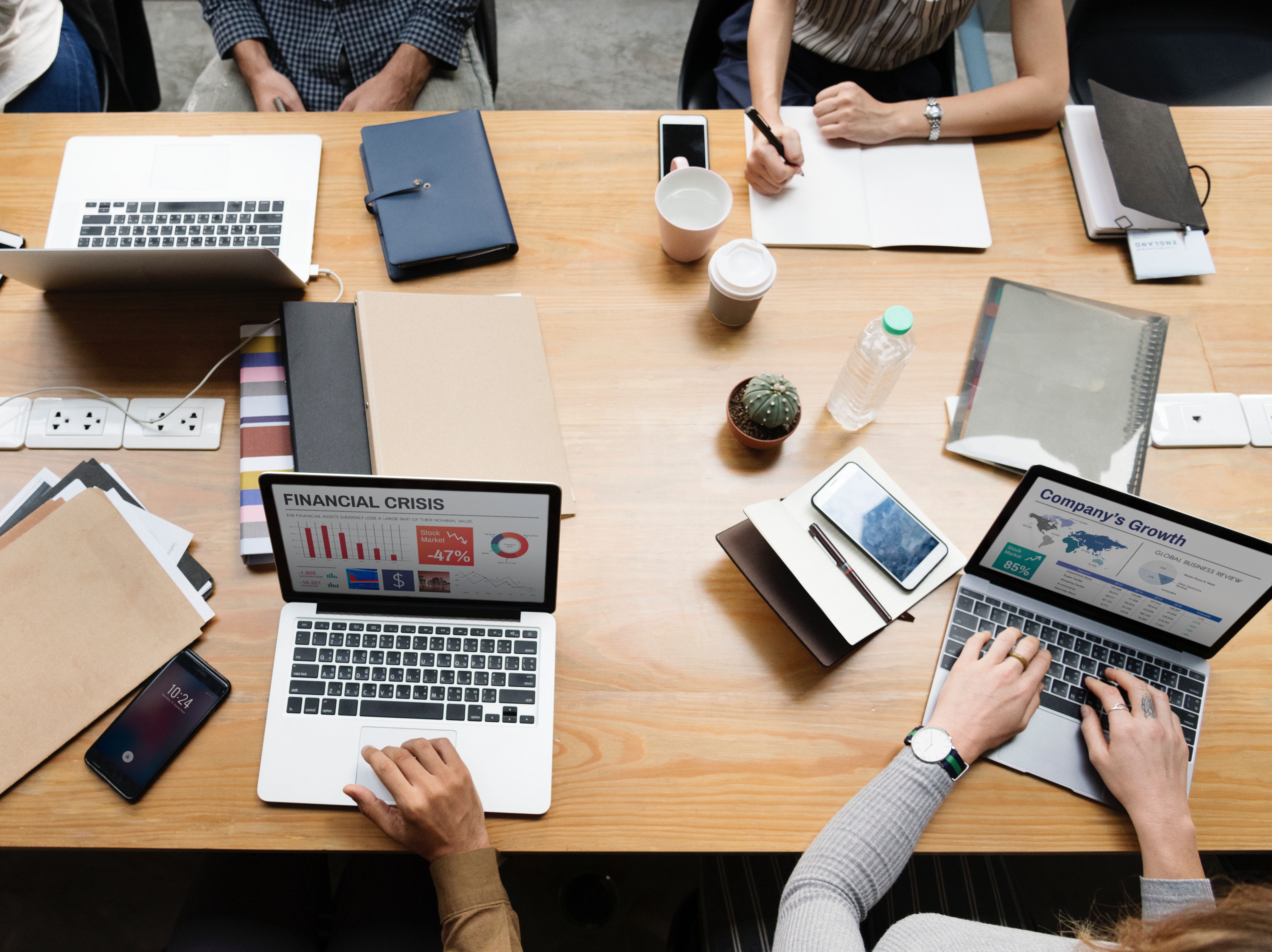 There will be various different things that will contribute to your company values, and the biggest one is your employees. You can set your values but if they are not adhered to by your employees, then you have failed to make them stick. Here is how to successfully set company values and culture.
What are company values and culture?
For you to successfully set and follow your company values and culture you have to know what they are. Your company values are what you believe in and how you run your business. For example, it might be one of your company values to be green as a business. You may want to encourage your employees to recycle and turn off lights when leaving a room. Your value is looking after the planet and you are practising this value by recycling and being energy conscious. The company culture is similar and goes perfectly alongside your values. In your company, you may have a culture of being active. Therefore, you might encourage your employees to walk/cycle to work or offer gym memberships.
As a small business owner, you will really need to think about how you want to run your company and what kind of image you want to portray. It might also be worth considering adding these values to your business website as they can help build up your business brand and image.
Create the idea
Once you understand what company values and culture are, you will need to start thinking about defining which ones you want to possess. Most established businesses may already have their set values, however, that doesn't mean they are set in stone. You can change and alter your values to keep up with the changing times. However, defining your values and culture is something that you should consider doing when you begin your business.
Setting core values and having something that will direct all your employees is essential to keeping the team together. It helps the team to work in a way that will be community-based, allowing them to work together to help make your business a success. As your team grows, you might want to take input from new employees to help create the best environment for your staff.
Hire the right people
You can set your company values but if you hire all the wrong people, it's not going to work well. You need to keep in mind what your business values are and what kind of culture you want to implement in the workplace. When hiring, make it part of the interview process to get to know the candidate and ask them about their values. Take time to consider candidates that will fit in with your business and make sure to tell potential candidates about your values and company culture. This may even mean that you attract more talent. For example, if you are dedicated to being open about mental health and wellbeing in the workplace, then candidates may feel more welcomed or comfortable working for you.
Keep staff in check
If you have set values and have an idea of a culture you want then you need to make sure that they are upheld. If an employee does something that goes against your values and culture you need to reprimand them. This will ensure that you are serious about the standard you have set for yourself and employees. Also, it's important to remember that you need to lead by example, so your staff will do the same.
Having a company culture and values is essential, especially with businesses that have a team. Therefore, make sure you take time to carefully consider these.
More on employee perks and staff management.