The state of an office space can tell you a lot about the business. A clean, bright and well-maintained office makes for a fantastic working atmosphere and a good company image. But if you let your office become worn down and tired it can badly affect the mood of your staff and reflect badly on your organisation. Take a look at your working space, if it has seen better days now could be the perfect time to make changes.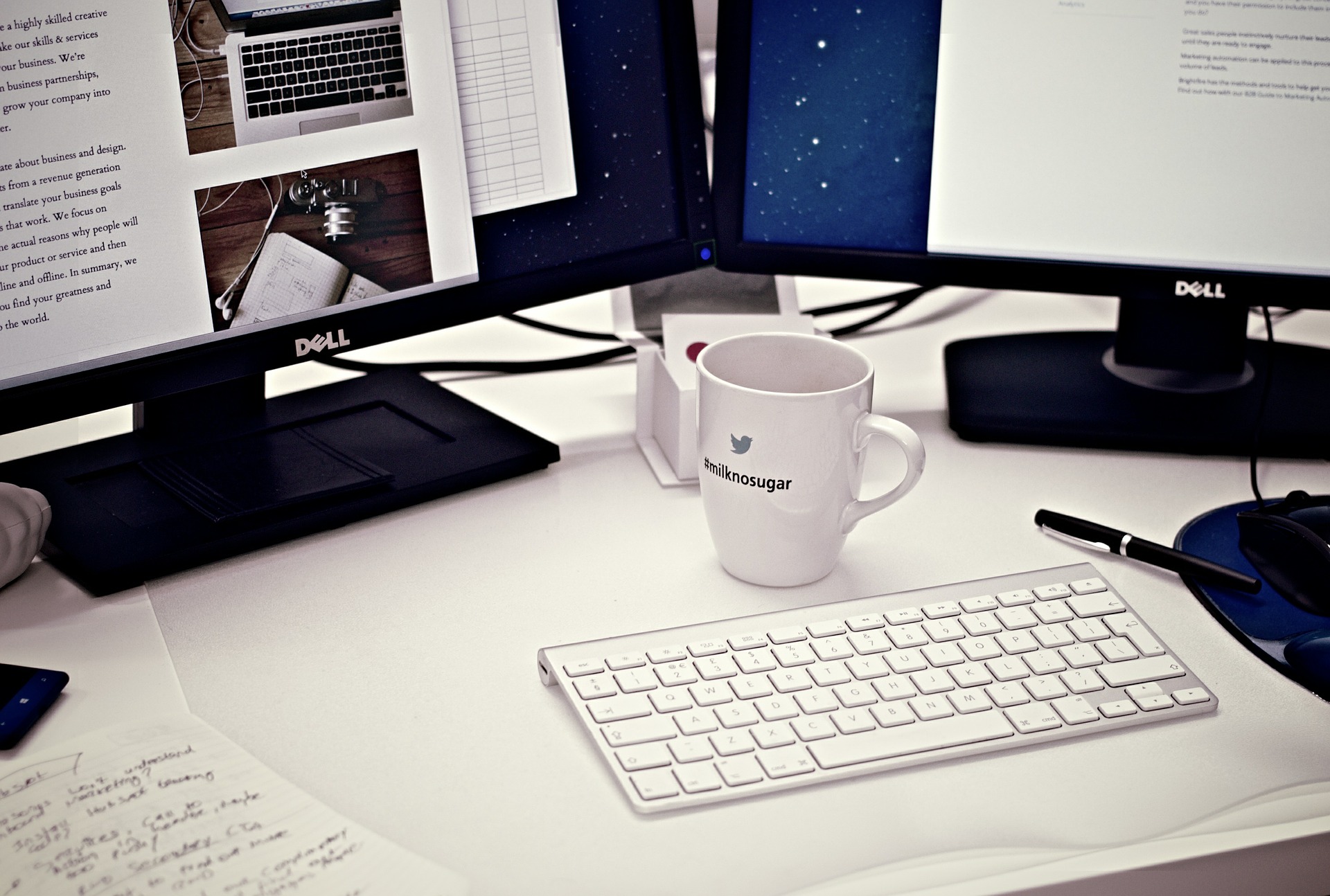 You will be amazed at the difference it makes. A good quality office can improve productivity, raise staff morale and show off your company in a fantastic light when clients, customers and suppliers visit. Here are six steps give by Cleaning Industrial Solutions that you can follow to completely revitalise your office space.
Deep clean
While an office is untidy and cluttered it is bad enough, but leave your office for years with just the bare minimum of cleaning and it can become an unpleasant place to be. No-one wants to work in a grimy office, so take the first step in reviving your workspace by having it deep cleaned. While you could do this yourself, it will save you a serious amount of time (as well as a rather dirty job) to simply get in an office cleaning company to thoroughly go over workspace.
It should also be mentioned that you should think about the exterior of your building as well as the inside, we recommend the use of the DOFF steam-based cleansing system to deal with stains and marks on stone.
Repaint
A new coat of paint can make a huge difference to an office environment. You might be surprised to learn that there has been plenty of research into the ideal colours for the office and the results were quite unexpected. You might believe that bright colours would be the ideal way to liven up your office, but it can actually have negative effect. While brighter hues have been shown as an excellent way to promote creativity, they also tend to overstimulate which makes it hard for staff to focus.
It's a better idea to follow our second step and redecorate in calming, neutral colours like light greys and fawn that support a more relaxed atmosphere which is better for productivity.
Add plants
One thing that can make a surprising difference to your office is the introduction of nature. Place a few indoor plants around the workspace – they are great for reducing stress, lowering staff absences and increasing productivity. If you choose the right plant you can even improve the air quality within the office. Ideal plants for the office atmosphere include aloe, spider plants, succulents and peace lilies.
Build in a lunch area
Many offices maximise their space with desks and meeting rooms, leaving no room for breakout areas or somewhere to eat lunch. This leads to a culture where staff all eat lunch at their desk. But this is something to be avoided because (contrary to popular belief) staying at your desk for the whole day does not improve your productivity. Staff typically concentrate and work harder when they have a proper lunch break where they can relax. Take the opportunity to add in a lunch area to your office space when you improve it.
Focus on natural light
It's important to think carefully about your office lighting. It's best to focus on natural light which has been shown in studies to reduce stress. Of course it is not always possible to have natural light, in which case you need to carefully choose the lightning. Lights that are too bright and intense tire the eyes of staff, while sharper, blueish lights tend to be best for analytical thinking.
Invest in new office furniture
The final step is to think about your office furniture. Ergonomic office chairs may be more expensive than standard models, but then will make a big difference to the well-being of your team. This translates into a more positive working atmosphere and better performance. If you are taking steps to revive your office, make sure you set aside some of the budget to upgrade the furniture.
More information on growing your business.