Starting a cleaning business could be the business idea that could make you an entrepreneurial success. A cleaning business can be set up with fairly low startup costs and it is usually pretty simple and easy to set up. Therefore, you could have your business up and running in a matter of days. The cleaning business industry in the UK is worth around £10 billion and employs approximately 82,000 people. Although, cleaning market may be crowded, you can definitely make a success of it with a unique idea.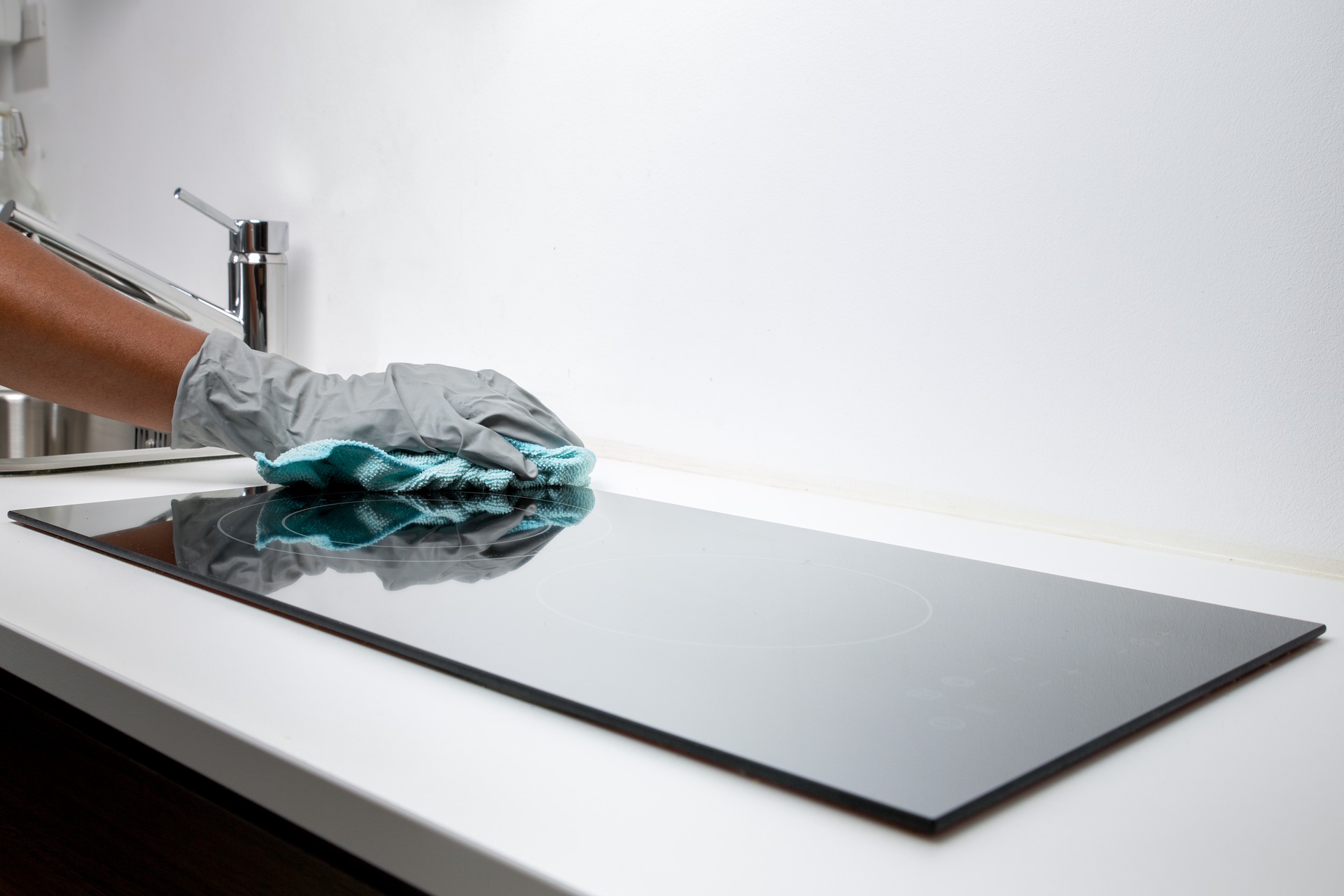 The cleaning business market is dominated by small businesses and there will likely be many in your surrounding area. This is when your market research will allow you to decide where there is a genuine need for your service. Consequently, helping you decide where to set up your business. You will also need to find a niche for your business, as well as deciding the structure of it. For example, you will need to decide who you are going to offer cleaning services to. You can choose from schools, hospitals, offices or homes.
About the business
There's a range of cleaning businesses that you can specialise in, for example you could run either a residential, commercial or a specialised cleaning business. This will help you decide on what your business will be, allowing you to create a good business plan for it. Here are the three different systems that you could instill in your business:
Domestic cleaning business- as the name suggests, you will be cleaning homes, usually when the client is out or at work. This means that you need to be credible and trustworthy in order to grow your client base. This model of cleaning business is probably the easiest to set up with minimal start-up costs. Also you can start of doing the cleaning yourself, and then manage staff as your business grows.
Commercial cleaning business – when running a commercial cleaning business you will likely act as a leader/manager. It is unrealistic to run a commercial cleaning business without a team or staff. With this model, you will be cleaning larger properties such as office buildings.
Specialised cleaning business – if something can get dirty, then there will be someone willing to pay to get it cleaned. With that in mind, you have countless options to specialise your cleaning business in. Some options include: window cleaning, carpet cleaning or even a car cleaning business. The whole business plan will vary depending on what kind of business you opt for.
The skills, training and qualifications needed to run the business
There are no legal requirements of having a certain qualification when starting a cleaning business. You can easily get by, as you will pick up skills over the course of running your business. However, you might want to consider getting some qualifications that will help in your role. There are many qualifications that you can acquire and the CSSA (Cleaning and Support Service Association) strongly advise any prospective cleaning business owners to do so.
If you decide to get training and qualifications before starting your business then consider getting a Cleaning Operative Proficiency Certificate, which is the most basic qualification you can get. You can also undertake NVQ qualifications.
When it comes to skills, you will need to be skilled cleaner and be open to learning and gaining new skills. Attention to detail will allow you to carry out your job efficiently, and an entrepreneurial flare paired with leadership skills will also be great additions to your skill set, especially if you have to manage a team of cleaners. Starting and growing a business will constantly teach you, as it is a process of learning. As a business owner, you will be looking over and handling all aspects of the business, from managing the staff to keeping up with administration tasks.
How much money will you need and the funding options
The money you will need to start your cleaning business will vary, again depending on what cleaning model you opt for. If you opt for a domestic cleaning business, then you will have much lower start-up costs compared to any other kind of business. This is because your clients might want to provide the cleaning products and equipment due to personal preference (such as scents etc.). You should, however be prepared to use cleaning products that you have provided. This does mean that you can vary your costs of service, depending on if the products are provided by the client or not.
If you are going to start a commercial cleaning business, make sure there is demand for your business as you will have to ensue larger start-up costs. You will need to purchase big pieces of equipment, here are the costs and the things you will likely need:
Vacuum cleaners – £100+
Equipment Trolleys – £250 – £400
Van £3,500+
Sweeping machine – £200 – £2,000
Other materials (such as mops etc.) – £500 +
When it comes to a cleaning business, especially if you are a domestic cleaning business, then most of your budget will go on your marketing. You should consider creating leaflets/flyers as well as business cards. If you are creating leaflets as well as business cards, you might want to have them professionally designed. This is to ensure that you create a good first impression with prospective clients. Here are some of the costs of offline marketing:
1000 leaflets – £30+
1000 Business cards – £40+
Leaflet design – £100+
Although, starting a cleaning business means that you will have low start-up costs, you may still have access to funding, from Government backed loans to peer to peer lending platforms. Ensure that you carry out sufficient research to dictate if you need funding, as well as the best funding option for you.
Location of your business
The location of your business is a huge part of your business and the decision should not be made lightly. You will need to carefully consider and weigh different options and make sure any decision you make is backed by solid market research. You will need to carry out extensive research to find out if there is a space for you on the market. The cleaning business industry is crowded, so you will need to take that fact into consideration when it comes to finding the right location.
There is no need for a premises to operate your cleaning business, especially if you are going to run a domestic cleaning business. You can even set up an office at home to manage your staff and organise your paperwork. You can also contact your clients through the phone, therefore there is not a need for a premises. Cleaning businesses have low start-up costs because they don't require huge sums of money in buying/renting a premises.

Pros of starting a cleaning business
There are both pros and cons of starting any business, here are some of the pros of starting your own cleaning business:
Low start-up costs – this is one of the main benefits of starting a cleaning business. All you need is skills, drive and basic cleaning equipment to get started.
Repeat business – once you gain clients, they will likely stick with you. You need to ensure that your staff are providing the best service and not giving clients a chance to complain about the service.
No previous experience, training or qualifications are required.
Be your own boss and can make your schedule flexible.
Work from home. As you don't need premises, you can just set up an office at home to carry out basic administrative tasks.
Low overhead costs – meaning that you don't need to pay large sums of money towards a premise.
As you don't need to be qualified, you can easily find staff for low wages.
You can grow your business easily by increasing your client base and employing more staff.
Cons of starting a cleaning business
There are also some negatives of running a cleaning business, and here they are:
The cleaning business market is crowded, therefore you will need a good area to cover as well as a niche to help you stand out.
It may be difficult to build a client base, especially at the beginning.
If you are a sole trader and carrying out the cleaning yourself, physically it will be hard work.
The income will be slow in the beginning, as you won't have many clients.
What you need to start the business
There are multiple things that you need to start your business, here are combination of things that you will need to get your business started:
Business plan and budget
Insurance
Marketing plan/strategy
Equipment
Criminal record check (DBS) – this is not essential but will help in proving your credibility and trustworthiness to any prospective clients.
Relevant skills
Funds – whether you use your personal savings or opt for one of the funding options for small businesses.
Accountant or accounting software – this is something to consider when your business grows.
Attracting clients for your business
There are multiple ways in which you can attract clients to your cleaning business, from word of mouth to using marketing schemes to entice clients. One of the best ways to attract clients to your business is through word of mouth from current customers. Don't underestimate the power of word of mouth especially because of the trust factor. It takes a lot of trust to let a stranger enter your house without your presence. Therefore, if a cleaning business is being recommended through experience by family or friends it will be more encouraging. You could also encourage your clients to share your services with friends and family by offering them incentives. For example client gets 25% off if they introduce a friend to the business.
Every business should invest time in creating social media and keeping it updated. Its great way of marketing your business for free. For a cleaning business, it is also important to invest time and money in offline marketing. You should create leaflets and business cards and post them around the area you want to cover to entice clients. You could also consider advertising your business in the local newspaper to reach prospective customers.
A domestic cleaning business is ideal if you want to start off as part time and gradually build your business. A commercial cleaning business is perfect if you want a low startup cost business that you can build over time. There are many pros and cons to starting a cleaning a business, therefore you will need to carefully consider all factors before taking the plunge of starting a business.
More on starting up and business ideas here.