With the year coming to a close, it's time to look back and reflect, as well as looking ahead. 2017 has been a great year for small businesses which have thrived and stood strong despite uncertainty bought on by Brexit. From the Autumn Budget being small business friendly, to the huge success of Small Business Saturday, small businesses can allow themselves to be optimistic about the upcoming year.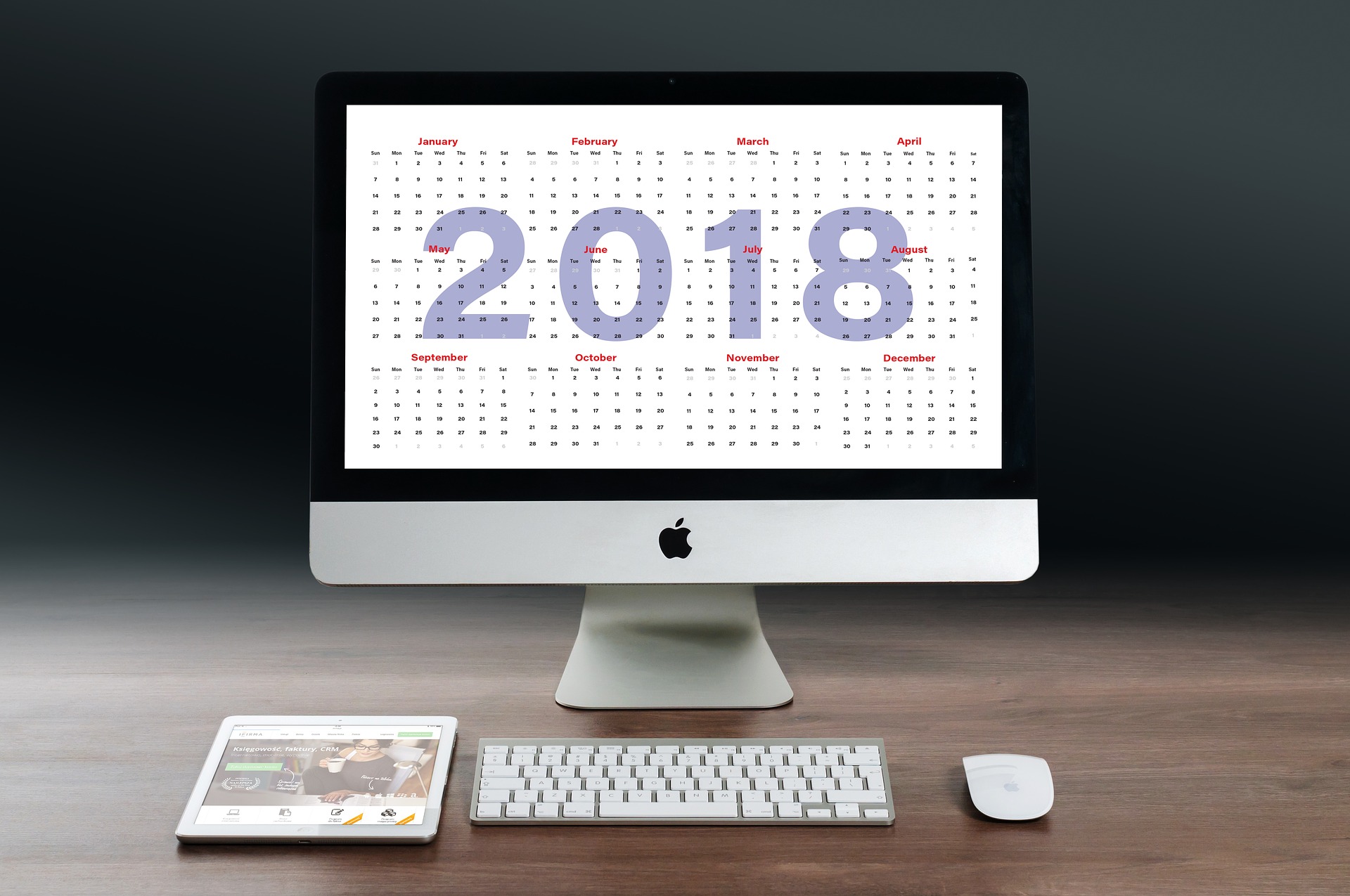 One of the most prominent parts of running a business is ensuring that your staff are happy, when your staff feel like they are looked after, they can provide great service to your clients and customer's. There are many aspects that influence work life; from lowering unemployment rate, cultural changes to work-life balance. Here are the workplace trends of 2018 and you will notice there is a heavy focus on staff satisfaction:
Mental Health and Wellbeing
In 2017 mental health and wellbeing in the workplace was bought to attention and finally there was a conversation about it. The Federation of Small Business (FSB) even started a campaign to combat mental health and wellbeing issues amongst small business owners. From being overworked to fears over the survival of their business, work place stress can be damaging to mental health of small business owners. In 2018, having an work environment which promotes the idea of proactively looking after you mental health and wellbeing will be welcomed.
Patrick Watt, corporate director and global head of wellness at Bupa said: "There's a huge emphasis on businesses focusing as much on mental wellbeing as physical wellbeing. This agenda now has cascaded across organisations of all sizes. Whereas in the past this was seen very much as a large corporate agenda, what we're increasingly seeing is that small businesses can engage in this agenda as much as large businesses."
Work-life Balance
Having a work-life balance is one of the most talked about work place trends and it will continue to be predominant in the upcoming year. Small business owners who can achieve some level of work-life balance are happier and more productive. Encouraging and promoting a balance can really help the productivity in your organisation. If you are not able to offer flexibility or a work-life balance to your employees then you put yourself in the risk of losing talent to your competitors. Small businesses need to understand the importance of having employees who are happy and satisfied.
Staff Satisfaction
There is still a skill gap and in order to ensure that the talent is retained within your business, you need to have staff that are satisfied. Staff satisfaction and happiness should be a key feature in the small businesses goals and objective, for the upcoming year. Some of the ways to having happier employees is by challenging them, rewarding them and showing appreciation. Every business will have a different approach to making their staff happy, but they need to keep in mind that ultimately happy staff will benefit their business. In a study conducted by University of Warwick, staff who were happier tended to be 12% more productive than those who were not. Additionally, having happy staff means that they will be less likely to leave your employment. This will ensure loyalty and save you the recruitment costs.
Blind Hiring
When it comes to hiring, many have been accused of bias, so 2018 may see a rise in blind hiring. Blind hiring takes away the focus on a candidates personal background information, such as age, race and religion. By hiding this demographic data, the candidate can be judged on their skills and abilities rather than their background. This will reduce any bias that comes from hiring employees, creating an inclusive, diverse workplace and culture. It's natural to judge on first appearances, therefore blind hiring can really be a revolutionary trend for 2018 that changes the recruitment process.
Human Interaction
Leaders and businesses will promote communication between employees. Staff interaction and face to face communication will be encouraged in the workplace in 2018. This is one of the most prominent workplace trends of the upcoming year. Bigger companies are adapting the work spaces in order to promote the initiative. Some of the big names that are making human/staff interaction a priority include, Google, Apple and IBM. The bigger companies are creating a space where staff can build relationships and make connections. They are leading by example and small businesses can definitely learn from them. Leaders who promote the idea of communication and face to face interaction among employees have more committed teams. Having good relations can also make the workplace a happier place for the employees, which is also great for their mental health and wellbeing.
Upskilling the Workforce
Another prominent trend that will make its way in 2018 is the upskilling of the employees. There is a skill gap and recruitment process can be costly. Therefore, to make sure that the staff are appropriately trained, businesses will invest in training them and adding skills to their skill sets. Upskilling of the workforce is beneficial for all parties involved. The business can retain their talent, and actually save costs in recruitment. The employees can add to their skills through their company.
These workplace trends will promote a better workplace for the bosses as well as the employees. Therefore, small businesses should be proactive in taking some of these trends on board to create a happier, more productive workplace.
More on starting up and growing your business.