If you love food, and you are a people person, starting up a catering business may be a good idea. You can do what you love and make a living from it. It's true that the catering market is a crowded one, but you can make a business work if you are prepared to do the hard work that is required.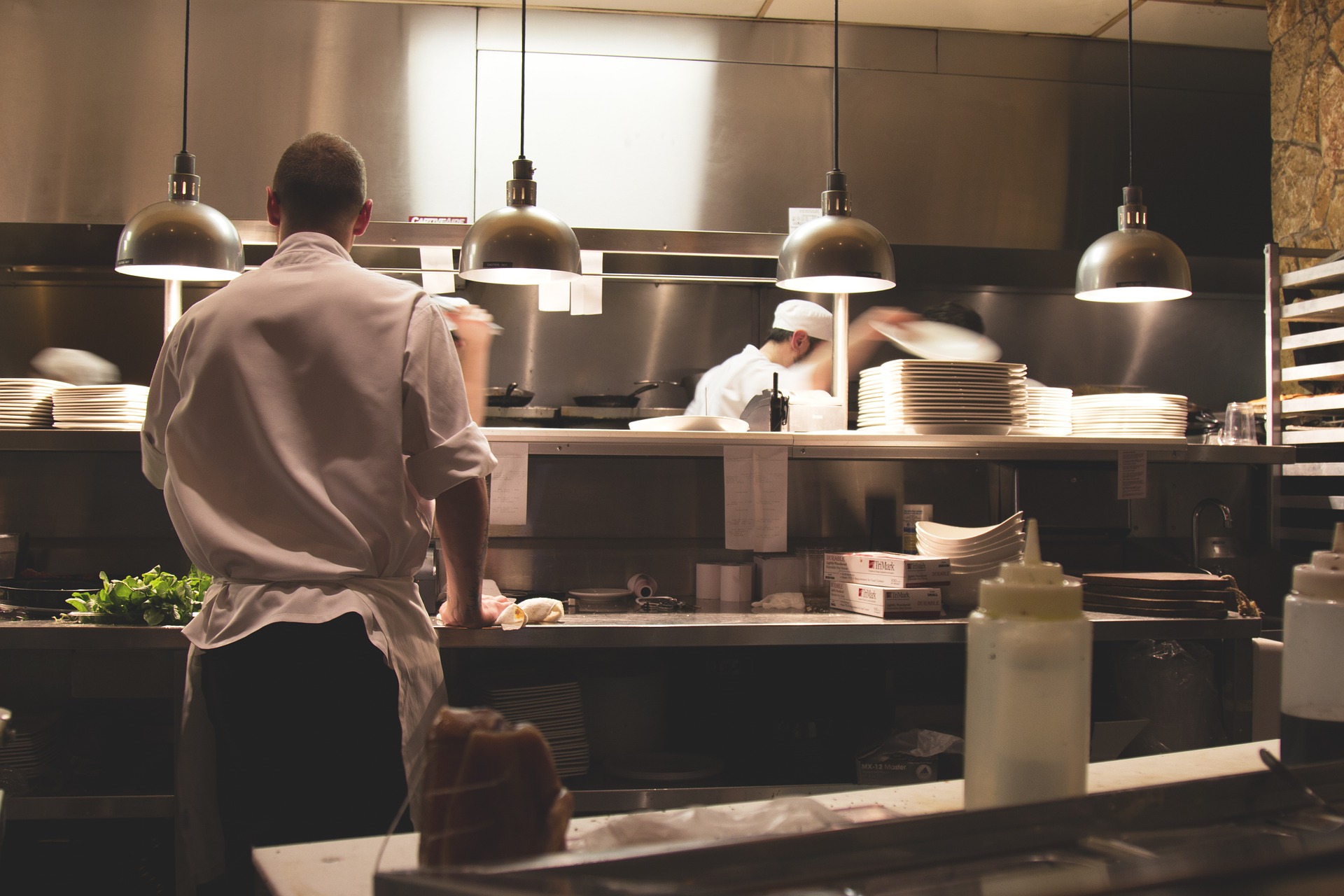 When you are starting up your catering business, you need to plan effectively and make the appropriate preparations, in order to give your business the best chance of succeeding. There are various aspects that you need to pay attention to including which market to compete in, how to package and store food items, developing a business plan, registering the business and purchasing equipment.
Here ,Emma Evans in collaboration with First Food Machinery brings you a guide on how to start a catering business.
Find the right market
If you are just starting out as a caterer, you will probably not be in a position to cater for large events, so think about focussing on smaller gatherings and low key occasions, to begin with. You may like the idea of choosing the kids' party niche, or the baby shower market. Depending on which market you choose, you need to plan your product range. Do your market research and find out which products are popular with your target client base. You also need to think about where your cooking talents lie and what specialities you can provide.
Make sure that you price your products effectively, in order to be competitive in the market. Take into account:
The price strategy of your competitors
The profit margin you are looking to attain
The amount you need to charge to achieve the profit margin on each product
The area where you are operating your business
Make sure you can package and store food safely
Food safety and hygiene are essential if you want to operate a successful catering business that achieves good Food Standards Agency ratings. You need to ensure that you use sanitary food suppliers and avoid issues such as cross-contamination by maintaining sanitary preparation methods.
One of the most important safety factors for any catering business is the safe storage of food products. Vacuum packaging is one of the best ways to store food safely for longer periods of time. According to First Food Machinery, "Vacuum packers are used throughout the world to prolong the shelf life of food items and to provide more efficient and streamlined storage options through reducing the volume of the package."
Develop a plan for your business
Whether you decide to operate your new catering business from home, a mobile catering unit or a bricks and mortar business premises, you need to develop an effective business plan. You need to include various aspects in the plan including:
The skills, experience and qualifications that you bring to the business
The mission of the business and its USP
The services and types of cuisine the business will provide
The market the business will appeal to
A SWOT analysis of the business
A well-researched budget and financial forecast
You will need to write a robust business plan in order to measure the ongoing performance of your business and to secure funding and investment.
Register for a license
Any business that carries out food operations needs to register with the local council to secure a license. Food operations include the sale, preparation, storing and handling of food products. Registration is free and should be completed at least 28 days before the business starts to trade.
Purchase catering equipment and supplies
Any catering business needs a certain amount of equipment. The amount of different equipment you will need depends on what services you are going to provide. You may want to invest in items such as:
Refrigerators
An industrial standard hob
Fryers
A reliable grill
You also need to decide which type of food preparation items you will require. These items may include:
A full set of professional-grade knives
Scissors
Food dispensing tools such as serving spoons
Chopping boards
Professional standard scales
Can openers
You need to have all of the basic equipment in place before you start to trade as a catering business.
Catering is an ideal opportunity for anyone who wants to be creative with food, enjoys working with people, is not afraid of hard work and has a good head for business. Making sure that you follow an effective start-up process, and put an effective business plan in place, gives you a better chance of being successful with your catering business.
More on small business ideas and starting a baking business.